13
Please sign in to like the event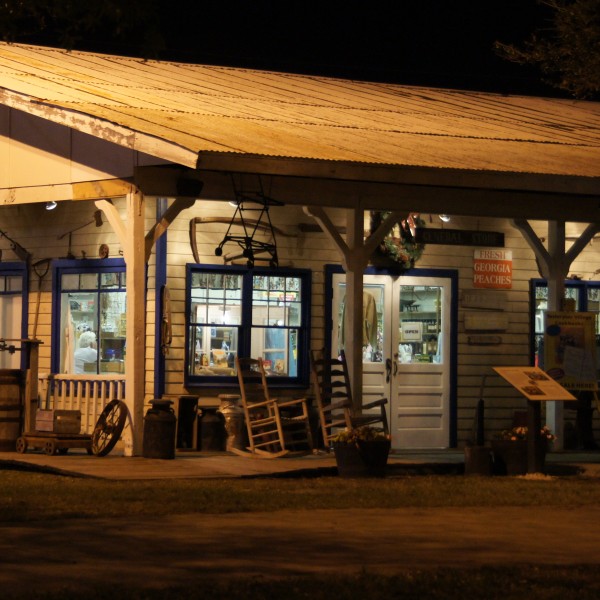 Visit Website
Facebook
Instagram
YouTube
Tell a Friend About this Event!
Join Free for Exclusive Benefits!
Living History Park
Thru Sat 12/30/2023
STEP BACK IN TIME...
Yesteryear Village is one of Palm Beach County's most unique cultural attractions: A living history park where interpreters share their stories about life prior to 1940.

Hours of Operation:
Thursday, Friday & Saturday
10:00 a.m. - 4:00 p.m. daily
Closed on Sundays

Discover a large collection of early, original and replicated buildings including an old school, a farm, a blacksmith shop, a general store, and several houses. We also have the only big band museum in the United States, the Sally Bennett Big Band Hall of Fame Museum.

Discover merchandise that showcases the people and ideas of early Florida. Shoppers of all ages will be delighted by our unique items at the General Store.

Florida's rich history . . . in your own backyard! When you walk into Yesteryear Village, you are transported to a different time . . . A time when schools were located in one small building and houses did not have running water . . . A time when people had goats, chickens, and sheep in their backyards . . . And a time when life was simple.

IMPORTANT: To see the Village in its entirety, please arrive 2 hours before the gates close. During special events held in the Village, opening days and hours may vary. The Village is usually closed before the opening of each event in preparation for that event.

$10 adults, $7 seniors 60+, $7 children (6-11 yrs. old), 5 and under, free.
Prices for events vary from daily admission prices.
No discounts are offered on event days.
We accept all major credit cards or cash.

More info: (561) 795-7536

DIRECTIONS
Yesteryear Village is nestled in 10 acres inside the South Florida Fairgrounds. Take Southern Boulevard to Sansbury's Way (west of Turnpike). Turn right on Sansbury's Way. Enter Gate 3 to Archway Gate, past the iTHINK Financial Amphitheatre.
Price $10 adults, $7 seniors 60+, $7 children (6-11 yrs. old), 5 and under, free.
Time Thursdays, Fridays & Saturdays from10 AM - 4 PM
Venue

Yesteryear Village at the South Florida Fairgrounds

Address 601-7 Sansbury's Way
West Palm Beach, FL 33411 GET DIRECTIONS

Phone Number 561795-7536