19
Please sign in to like the event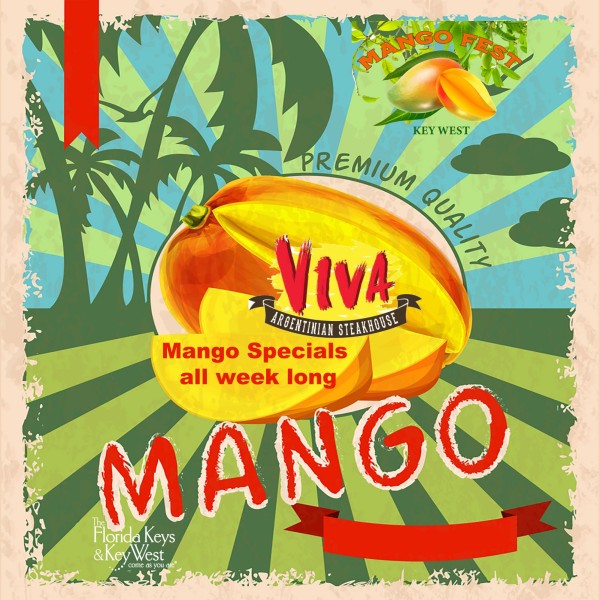 Visit Website
Facebook
Instagram
Tell a Friend About this Event!
Join Free for Exclusive Benefits!
Mango Fest at Viva Argentina
Thru Fri 06/24/2022
Mango Fest at Viva Argentina, enjoy Mango specials all day long and a very special Mango Dinner menu.

Viva is the first and only Argentinean steakhouse in Key West. Here you'll have the chance to enjoy the finest Argentinian meat and wine. Grass-fed (pasture-raised) cattle meat and an extensive variety of wines, Seafood, many more authentic flavors.
Price 75.00
Time 5:00pm
Venue

Viva Argentinian Steakhouse

Address 903 Duval Street
Key West, FL 33040 GET DIRECTIONS

Phone Number 8004744319