10
Please sign in to like the event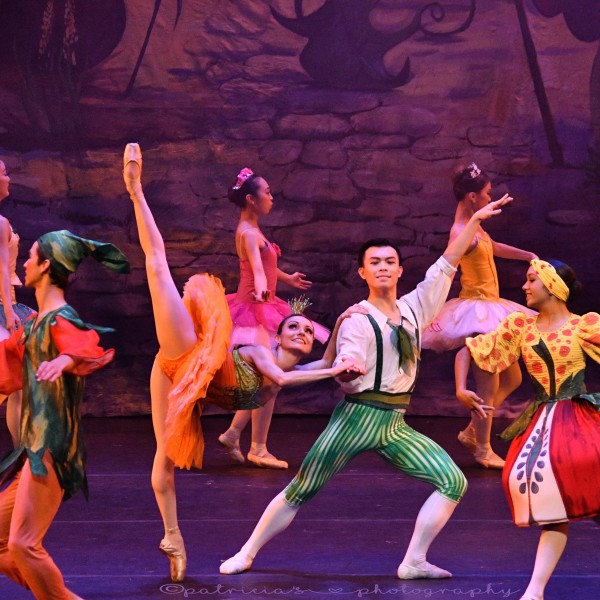 Visit Website
Buy Tickets Online
Facebook
Twitter
Instagram
YouTube
Tell a Friend About this Event!
Join Free for Exclusive Benefits!
Chipollino Ballet
Sat 03/04/2023 - Sun 03/05/2023
Chipollino is based on a fairy tale by Gianni Rodari. It is a two-act ballet with music by Karen Khachaturian, under the artistic direction of Vladimir Isaaev, who also choreographed this fun and enjoyable ballet adapted to the American audiences.
The story tells the adventures of a group of fruits and vegetables living within The Town of Limonia, where Chipollino is a naughty little green onion who along her friends Ms. Carrot and Ms. Daysi live funny adventures.
Naughty Chipollino steps on the foot of Prince Lemon, and his father Chipollone is taken to prison by mistake. At the castle, Ms. Cherry and her beautiful flowers friends help him liberate his beloved father not without going into a series of mischievous and risky moments.
The ballet Chipollino is a wonderful option for South Florida families who enjoy ballet and would also like to introduce their young ones to this magical world, through a fun and happy story. Its colorful staging and "cartoon–like" choreography make of this ballet the most popular one of the repertoire by Arts Ballet Theatre of Florida.
Price 40.00
Time Sat. 7:30 pm, Sun. 3 pm
Venue

Broward Center for the Performing Arts

Address 201 SW 5th Ave.
Fort Lauderdale, FL 33312 GET DIRECTIONS

Phone Number 954.462.0222