12
Please sign in to like the event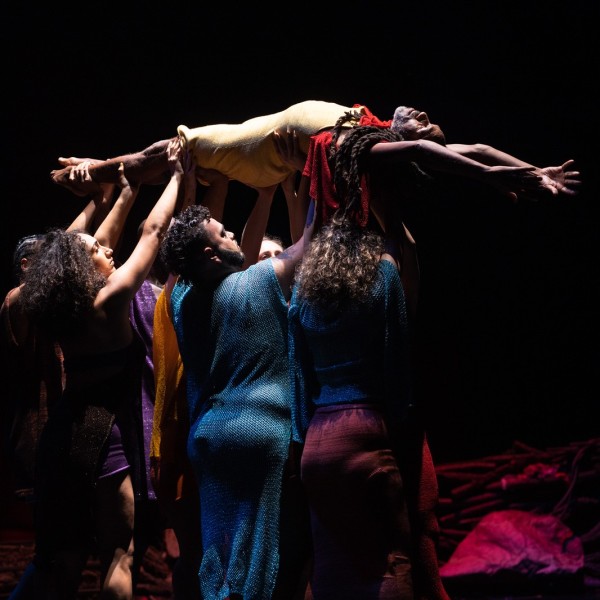 Tell a Friend About this Event!
Join Free for Exclusive Benefits!
Under the Electric Tree: Pioneer Winter in Celebration of Pride Month at Griffing Park
Wed 06/29/2022
Choreographer Pioneer Winter and sound artist Juraj Kojs will collaborate with performers and community members on a Pride Month activation at the Electric Tree. Collected oral histories and elder stories of 'first prides' will become an interactive soundscape for dancers to embody themes of memory, resilience, and community – reflecting on the Electric Tree created by artist Mark Handforth as a meeting place for corporeal and social exchange.

Pioneer Winter is a Miami-based choreographer and artistic director of Pioneer Winter Collective, an intergenerational and physically integrated dance-theater company, rooted in social practice and community, queer visibility and beauty beyond the mainstream. Recognized in Dance Magazine's 25 to Watch, Pioneer Winter's work democratizes performance in public spaces, museums and galleries, stage, and film. Juraj Kojs's (he/him) commissions for acoustic, electroacoustic, multimedia and installation pieces include Meet the Composer, Harvestworks New York, Vizcaya Museum and Gardens, Deering Estate, Miami Light Project and Miami Theater Center. His works have received multiple awards in Europe and he currently directs Foundation for Emerging Technologies and Arts (FETA) and teaches at the University of Miami's Frost School of Music. This program is made possible with major support from the John S. and James L. Knight Foundation.
Price FREE
Time 7:30 p.m.
Venue

Griffing Park

Address 12220 Griffing Boulevard
North Miami, FL 33161 GET DIRECTIONS

Phone Number 3058936211