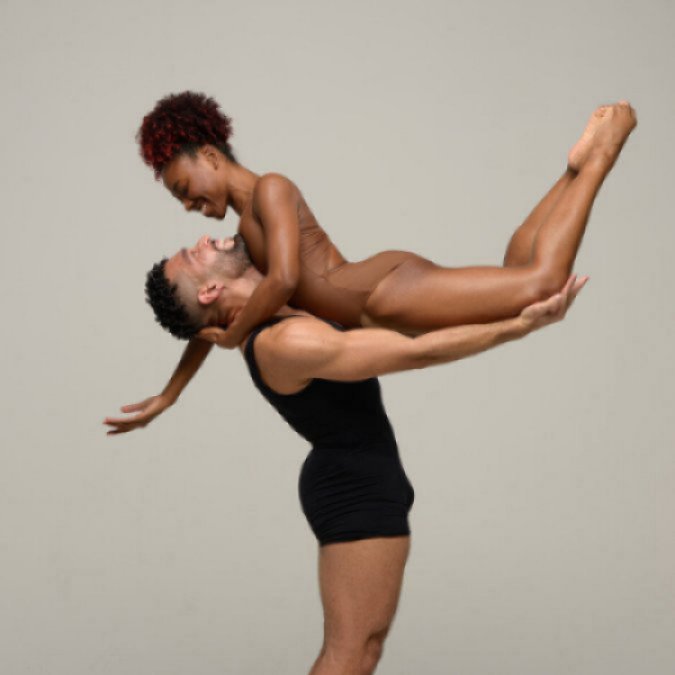 The New Year calls for some cultural events! We put together this week's highlights for you.
DANCE NOW! MIAMI: LIVE-STREAM PROGRAM I "THIS MOMENT, HERE"
January 10th at 7:00 pm
Experience a choreographic take on the COVID-19 moment! The world premiere will be on-stage, live-streamed online but without in-person paying customers. "This Moment, Here" is a commentary on the "time of Corona," told through the language of dance. The confinement, isolation, rage, longing, confrontation, disbelief, optimism and camaraderie that make up the world's shared experiences during these turbulent months are the inspiration for this one-act ballet. More event details here.
(image: Dance Now! Miami)
BROWARD CENTER OF THE PERFORMING ARTS: ART HEIST - A TRUE CRIME WALKING THEATRE EXPERIENCE
Through January 10th
Put your NCIS, CSI and Law & Order skills to use and walk off the quarantine poundage to solve a ripped-from-the-walls, real-life master robbery of thirteen works of art, valued at half a billion dollars. Based on a true story of the world's biggest art caper, Art Heist is a true crime walking show where socially distanced groups move through five walkable locations to gather clues. Interact with a wild group of wily career criminals, slimy con men, rumpled art recovery specialists, a possible inside man, a gentle psychopath, and the larger-than-life but definitely real self-proclaimed "Greatest Art Thief of All Time." More event details here.
MIAMI NEW DRAMA: 7 DEADLY SINS
Through January 17th
7 Deadly Sins is an n outdoor, socially distanced and sinfully-safe theatrical experience presented across seven storefronts along Miami Beach's historic Lincoln Road. More event details here.
HISTORIC VIRGINIA KEY BEACH PARK: BRIGHT LIGHTS MIAMI
November 20th through January 10th
The sight of Miami's sunset has to be one of the most spectacular views you'll ever see. As the sun goes down, experience a mystical phenomenon with spectacle displays of bright lights in an immersive journey throughout the wonders of nature and magical beaches, transferring your imagination through a dynamic sensory installation emphasized by hybrid-realistic sounds and unparalleled art installation. More event details here.
THE KEY WEST FOOD AND WINE FESTIVAL
January 27th through January 31st
The Key West Food and Wine Festival is ​a series of wine and food themed events showcasing a diverse range of wines and inventive cuisine, hosted by their passionate creators at iconic island locations. Over 20 unique events including waterfront tastings, winemaker/chef collaborations and local funky events that present an authentic taste of Key West! More event details here.
DOWNLOAD THE APP AND UNLEASH A WORLD OF CULTURE AT YOUR FINGERTIPS!