19
Please sign in to like the event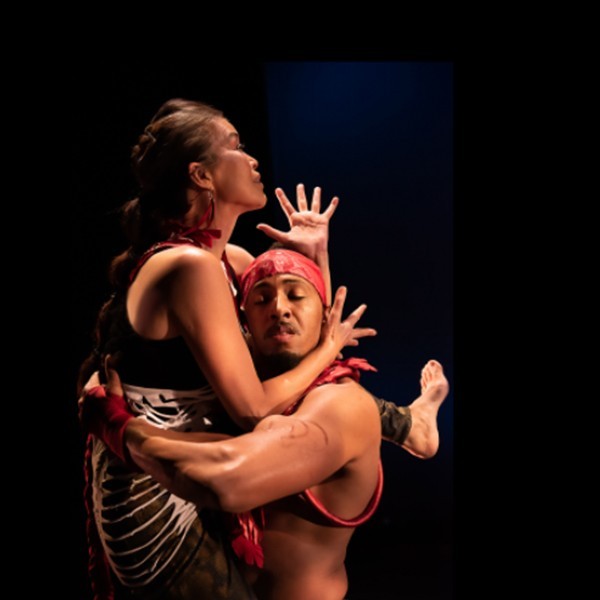 Visit Website
YouTube
Tell a Friend About this Event!
Join Free for Exclusive Benefits!
Between II by Dancing Earth
Fri 04/07/2023 - Sat 04/08/2023
Dancing Earth creates contemporary dance and related arts through global-Indigenous and intercultural relationships centered in ecological and cultural diversity for creativity, health, and wellness. Dancing Earth offers BETWEEN II as an ancestral and futuristic ritual of the liminal realm, bringing healing and renewal of the creative life force in a portal between underground and sky-world. Co-created with Dancing Earth's new generation of cooperative artist leadership with BIPOC creative collaborative visionaries of mixed identities in every form, intercultural and ecological diversity reflect each other, in a re-imagining of our original contemporary mythologies (BETWEEN UNDERGROUND AND SKY WORLD) that poetically responds to place, people and season in the living improvisation of our time.
Price $10-$35 Member save 10%
Time 7:30 pm
Venue

Ringling Museum / Historic Asolo Theater

Address 5401 Bay Shore Road
Sarasota, FL 34243 GET DIRECTIONS

Phone Number 941.359.5700