19
Please sign in to like the event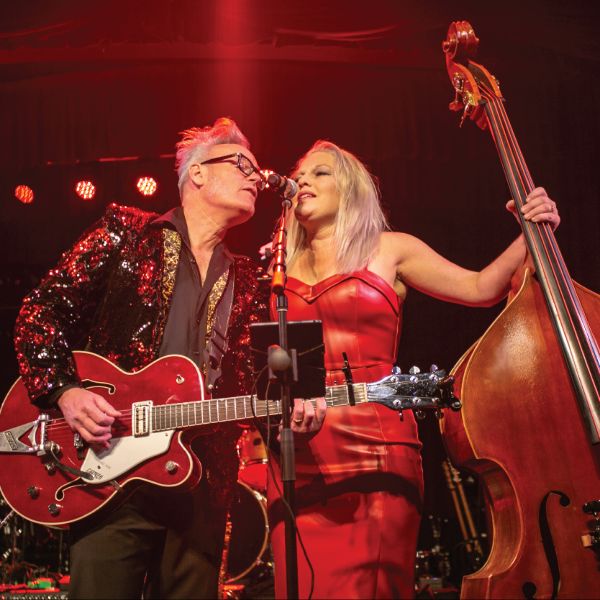 Visit Website
Buy Tickets Online
Facebook
Twitter
Tell a Friend About this Event!
Join Free for Exclusive Benefits!
The Holy Rocka Rollaz
Sun 01/23/2022
Take a trip back in time to the Rockin' 50s with The Holy Rocka Rollaz! This high energy trio brings back the look, sound and spirit of Early American Rock 'n' Roll Pioneers. You'll hear the classic sounds of Buddy Holly, Chuck Berry, Johnny Cash, Patsy Cline, Elvis Presley, The Everly Brothers, Brenda Lee, Eddie Cochran and many more! The trio creates a full, vintage sound with tube amps, instruments that perfectly capture the twang of the era and husband/wife duo, Mark & Lisa, bring their decades of singing together for a perfect vocal blend.

High-energy rock veterans

Nothing pleases these rock 'n' roll veterans more than seeing different generations enjoy this classic music together. The Holy Rocka Rollaz play with such high energy and joy that people of all ages get caught up in the excitement that flies off the stage.
Price $40 – $45
Time 7:00pm-8:30pm
Venue

Arts Garage

Address 94 NE 2nd Ave
Delray Beach, FL 33444 GET DIRECTIONS

Phone Number 561.450.6357