20
Please sign in to like the event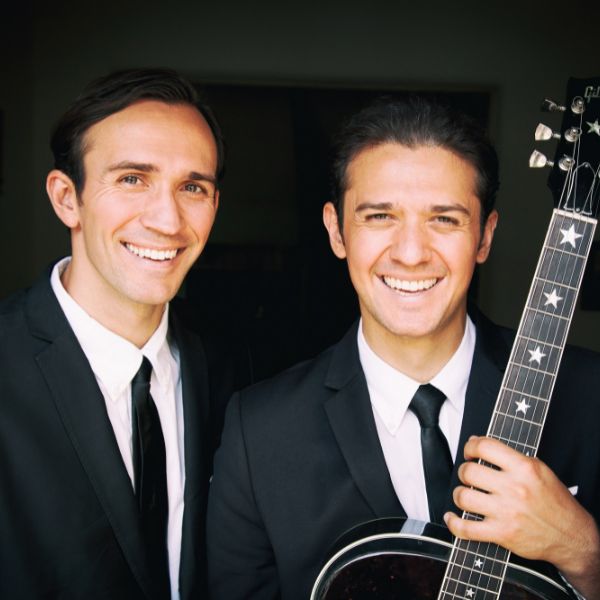 Visit Website
Buy Tickets Online
Facebook
Twitter
Tell a Friend About this Event!
Join Free for Exclusive Benefits!
The Everly Brothers Experience @ Boca Black Box
Tue 01/25/2022
Since the beginning of 2016, THE ZMED BROTHERS have celebrated the pivotal music and history of The Everly Brothers legacy with enthusiastic crowds all across the US and over seas in prestigious venues. The Zmeds say, "The music of the 50's and 60's are nostalgic to us, our parents raised us on it, and we feel that the Everly's contribution is greatly overlooked, especially by younger generations. Our aim is not to impersonate but to do our best in honoring the aesthetics of their iconic sound and in honoring the important role they played pioneering the rock n' roll movement, all while having a little fun telling our own personal story," and they do just that.
Price $46.35 GA $61.80 VIP
Time 8:00PM
Venue

Boca Black Box

Address 8221 Glades Rd
Boca Raton, FL 33434 GET DIRECTIONS

Phone Number 561.483.9036