KRAVIS CENTER FOR THE PERFORMING ARTS Announces 2022-2023 Anniversary Season
By: Press Release
|
09/09/2022
|
Theater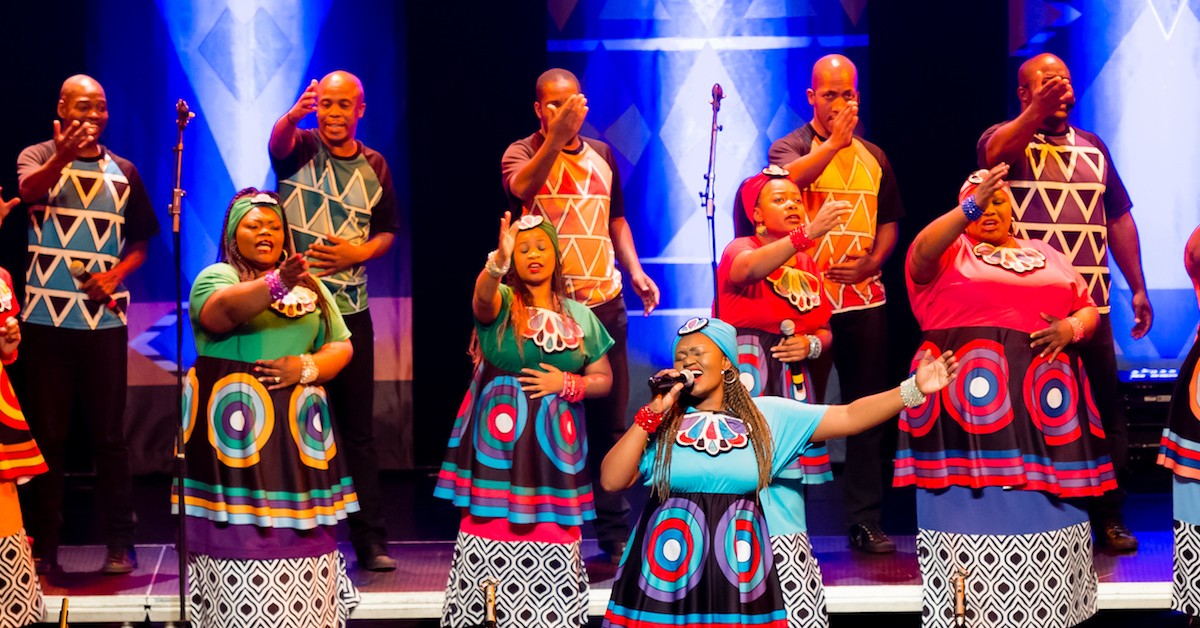 Celebrating 30 Years of LIVE!
Enjoy Blockbuster Broadway Hits:
WICKED, Disney's ALADDIN and LEGALLY BLONDE
The World's Most Sought-After Orchestra's and Soloists:
Israel Philharmonic Orchestra, The Cleveland Orchestra,
George Li and Steven Banks
Critically Acclaimed Theater:
Blue Man Group, Aquila Theatre Company,
Migguel Anggelo's LatinXoxo
Top Hits, Tributes and Chart-Topping Music Makers:
Floyd Nation: Experience Pink Floyd, One Night of Queen Performed by Gary Mullen & The Works, Grupo Niche, Black Violin, Scott Bradlee's Postmodern Jukebox, Boyz II Men, Jessica Vosk, David Foster & Katharine McPhee, Marilyn McCoo & Billy Davis, Jr.
Crowd-Pleasing Comedy:
Jerry Seinfeld, David Feherty, Lewis Black, Nikki Glaser,
DC's Reflecting Pool, Dixie's Tupperware Party,
International Sensations:
Soweto Gospel Choir, The Greatest Love of All: A Tribute to Whitney Houston Starring Belinda Davids, Monty Alexander,
Magos Herrera & Brooklyn Rider, San Salvador,
Mames Babegenush, Cameron Carpenter
Dance from Around the World:
Alonzo King Lines Ballet, Taj Express, National Dance Day
Exciting Education and Family Fare:
National Geographic LIVE and Madagascar the Musical
Returning Events, Programs and Series:
Adults at Leisure at 11 & 2, African American Film Festival,
Family Fare, Gospel Gala, Lunch & Learn, PEAK,
Regional Arts Classical Concert Series,
Young Artists Classical Series and the Annual Kravis Gala
The Raymond F. Kravis Center is celebrating 30 years of LIVE with the announcement of its 2022-2023 season. Palm Beach County's largest and most popular entertainment venue, The Kravis Center, offers an ovation-worthy line-up of award-winning shows, world-class artists and powerful performances to appeal to audiences of all ages.
In addition to performances in the 2,195-seat Alexander W. Dreyfoos Concert Hall, the Kravis Center will present a diverse array of drama, music and dance in the intimate 285-seat Marshall E. Rinker, Sr. Playhouse, and the flexible 300-seat Helen K. Persson Hall.
How to Purchase Tickets:
The Kravis Center will hold its Public Ticket Sale Day for newly announced 2022-2023 season presentations (excluding individual tickets for certain Kravis On Broadway shows) beginning 10am on October 1. Guests may order their tickets at the Kravis Center's official website, kravis.org, call the Kravis Center box office at 561.832.7469, or order in person.
For information on our health and safety protocols, please visit kravis.org/healthsafety.
Stay Connected for Promotions and Updates:
Visitors to the Kravis Center's official website at www.kravis.org can view our entire season, as well as join our e-list to receive our e-newsletter. Become a fan at www.facebook.com/kraviscenter or follow us on www.twitter.com/kraviscenter and on Instagram @kraviscenter.
Ways To Save:
Visit the Kravis Center's official website when purchasing online by visiting www.kravis.org to be sure you pay face value for your ticket, not expensive brokers' prices.
Group Tickets:
Group discounts are available for many Kravis Center presentations. For more information, call Group Sales at 561.651.4304 or 561.651.4438 or visit www.kravis.org/groupsales.
Student & Educator Rush Ticket Program:
By presenting a student or educator ID at the Kravis Center Box Office one hour prior to select Kravis Center presentations, students/educators will receive up to 50% off any section ticket (excluding Premium Seating and Kravis On Broadway presentations) from orchestra to rear balcony, based on availability. Rush Ticket Program sponsored by Suzanne G. Reis Arts Education Fund
Visit kravis.org/brochure to view our 2022-2023 season brochure.
Visit kravis.org/calendar for the most up to date 2022-2023 season line-up.