New World School of the Arts Selects New Dean of Theater
By: Maggie Sheck
|
01/25/2023
|
Theater
New World School of the Arts, located on the Wolfson campus of Miami Dade College, is a top-tier performing arts center and conservatory in South Florida. The program offers cutting-edge, immersive classes in four major fields of study–Dance, Music, Theater, and Visual Arts. Incredible professors, as well as visiting world-renowned faculty and famous artists, educate students ranging from 9th graders to undergrad seniors in college. NWSA works in conjunction with Miami-Dade County Public Schools, Miami-Dade College, and the University of Florida. Scholars can receive high school diplomas, Associate's degrees, and Bachelor's degrees accredited by the National Association of Schools of Dance, Music, Theater, and Art & Design.
The diverse and culturally aware curriculum stays current, with ever-developing global trends, making it a prestigious school for young aspiring artists. The school offers many opportunities ranging from exchange programs to internships to participating in distinctive cultivated events specific to the region. The program holds a professionally executed and excellent showcase each spring season called Rising Stars.
The Rising Stars showcase lets students of all ages in the conservatory's curriculum share excerpts of their work from the academic school year, including dance, music, and theater pieces. It also highlights the visual arts students through a curated exhibition at New World Gallery, housed in the lobby of the school. This year is no exception from the event, except for a new Dean of Theater for NWSA–Alan Patrick Kenny, who will be directing the performance portion of Rising Stars.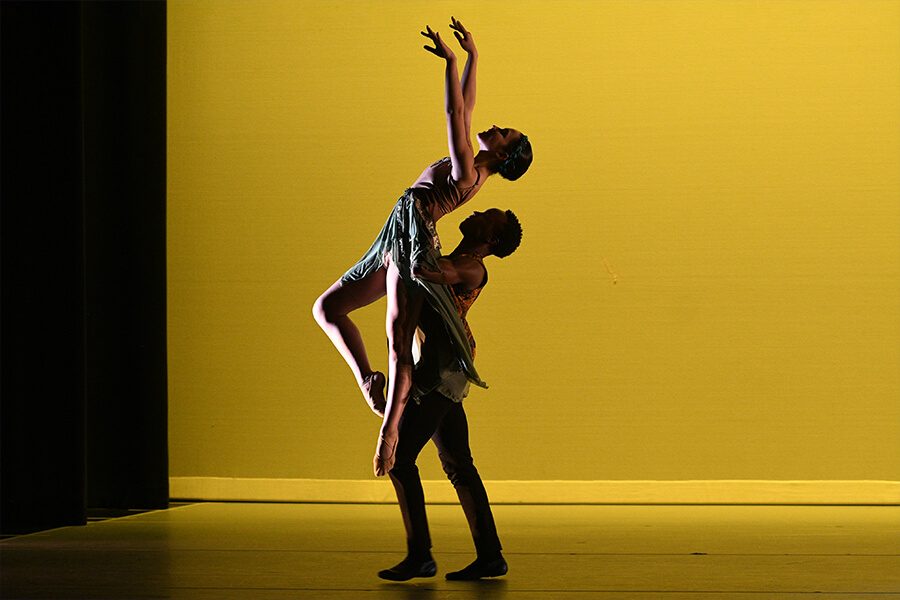 New World School of the Arts has selected Alan Patrick Kenny as their new Dean of Theater for the high school and college levels. Kenny began his position this past fall, but his time in the field spans over two decades, and he has racked up more than 85 shows–both at professional and academic levels. As he continues to build his diverse career, the school welcomes him to start the next part of his journey.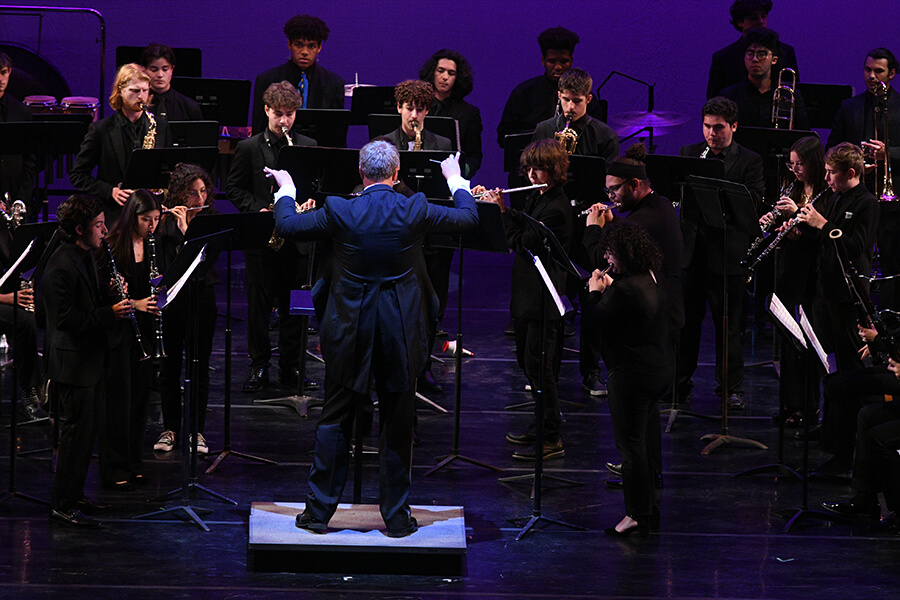 Alan Patrick Kenny, a native of Cincinnati, Ohio, has always involved himself in the theater from a young age. While an undergrad at NYU Steinhardt, one of his most notable pre-professional projects materialized–New Stage Collective. Kenny co-founded New Stage Collective, a 'no-budget theater company,' in 2003 in his hometown with some talented friends from high school. There, he grew the organization from a nomadic, summer-only series to a $250,000 operating budget with a year-round season and permanent rehabbed performance space, over half a decade's worth of seasons, 32 productions, and 22 regional premieres–gaining 21 production awards and many more nominations, not to mention cementing his name in Ohio's theater scene. He was named "Person of the Year" by Cincinnati CityBeat magazine for his body of work and contribution to the urban revitalization of Over-the-Rhine. Kenny graduated from NYU Steinhardt with a Bachelor of Music degree in Vocal Performance with a focus in Music Theatre. He then went on to graduate school at the University of California, Los Angeles (UCLA) to earn his MFA in Directing.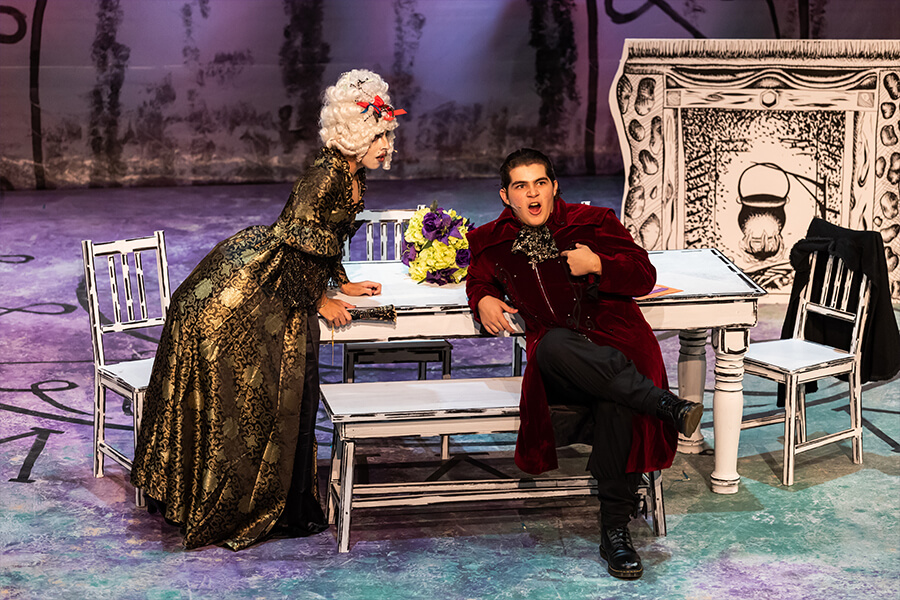 After his time as a student, most notably, he not only tenured at the University of Wisconsin-Stevens Point but also worked as the BFA Musical Theatre Program Coordinator there. From his position at UWSP, he most recently spent time at Ohio University, where he designed and implemented an undergraduate certificate program in Actor–Musicianship – the first collegiate training program of any kind in the US for this unique discipline. Kenny also designed the curriculum and launched a new Musical Theater track for the BFA in Theater Performance as Head of Musical Theater at OU.
Beyond those roles, he's made a name for himself in multiple parts of his field, including his time as a professional theater pianist, music director, and conductor. Before he accepted his newest title, he worked for Real-time Music Solutions and Right On Cue Services as a music technology specialist for musical theater, who both serve multiple international companies on numerous productions.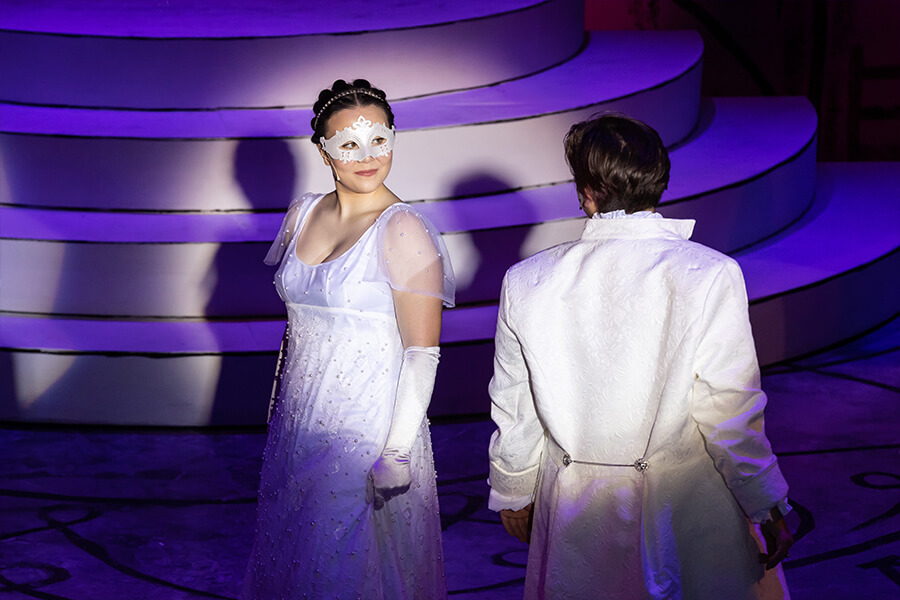 As a working professional, Kenny has worked alongside and assisted many notable directors, including Tony Award-winner Robert Falls, Jonathan Moscone, Ed Stern, Michael McLain, and Robert Kelley. In addition, he's lent his voice and perspective, speaking at multiple conferences, and is an active member of the Musical Theatre Educators' Alliance. Along with speaking opportunities, Alan's publications include "Hamilton and the Liminal Director: Navigating the Space Between Writer and Star," co-penned alongside Mary Jo Lodge, published in Dueling Grounds: Revolution and Revelation in the Musical Hamilton by Oxford University Press.
As the end of winter draws nearer, New World School of the Arts' annual showcase, Rising Stars, is just around the corner–with its signature Broadway-style performance on Friday, March 10 followed by an exhibition that runs from March 16-April 7. Kenny, with his background, is geared up and ready to help direct his students in the preparation of the show. As an educator, musician, and director himself, he is very well suited for the work and care that goes into a production of this size. Kenny's diverse background pairs well with the program's mission and will be sure to usher in another highly talented generation of scholars at NWSA. The dedication shown through his portfolio of work thus far can only mean bright futures ahead for NWSA, and even more so, the students participating in the Rising Stars showcase.
Please visit their website for more information about Alan Patrick Kenny, New World School of the Arts, and Rising Stars. The site also provides information on both General Admission and VIP tickets and how to purchase them. Below you can find productions Kenny participated in spanning his career.