Master Chorale of South Florida Announces 21st Season
By: Press Release
|
09/07/2023
|
Music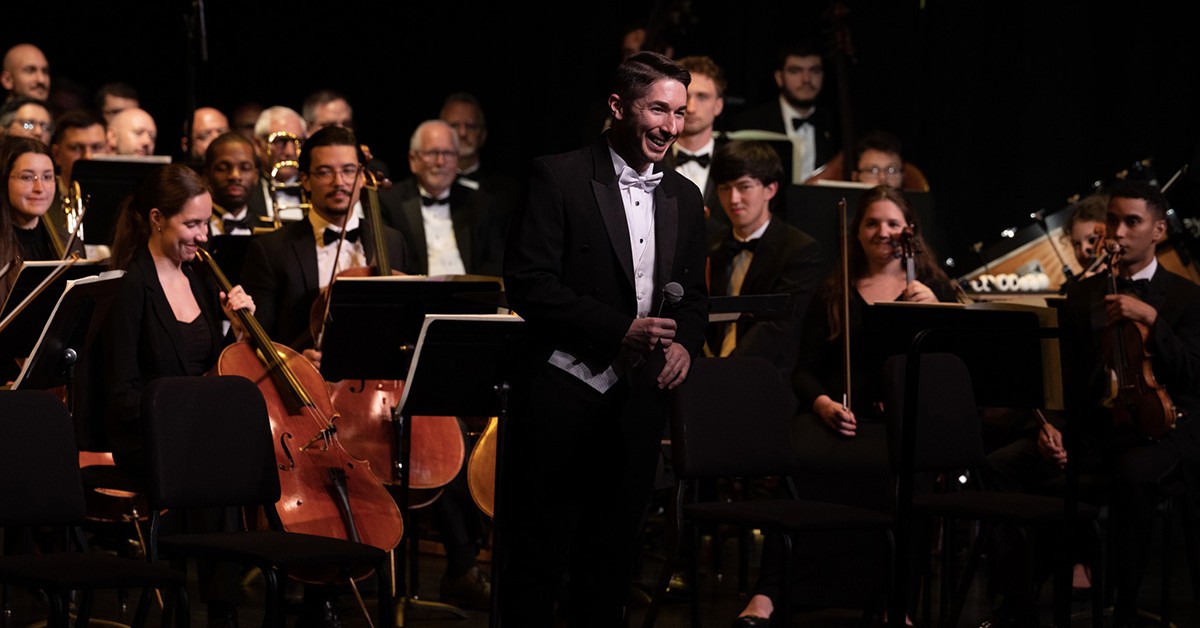 The Master Chorale of South Florida is delighted to formally announce its 2023-2024 season, presenting an extraordinary lineup of choral performances. Under the artistic direction of Brett Karlin, the Master Chorale invites audiences to experience the power of music in conveying profound emotions and meaningful messages.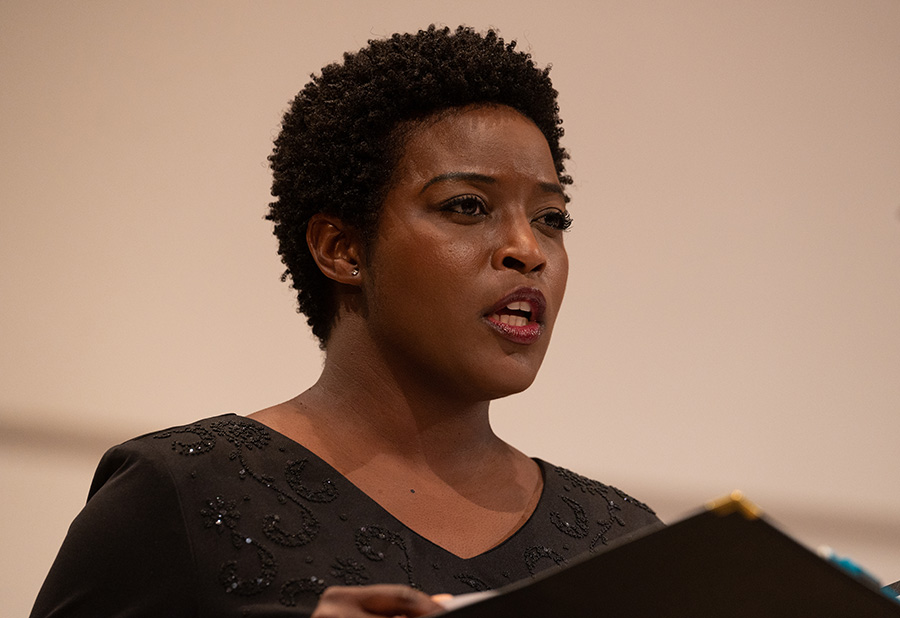 "I'm thrilled to present our upcoming 21st season, filled with an array of captivating choral performances that promise to inspire and uplift and embrace the richness of the human spirit," shares Karlin.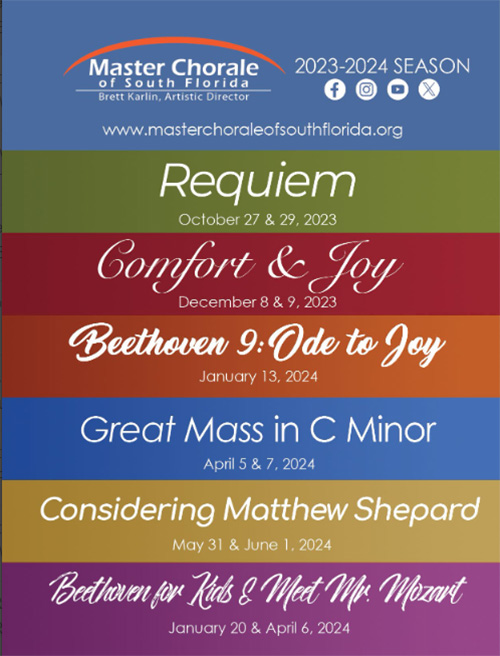 Season Highlights:
Master Chorale of South Florida's opening concert juxtaposes the timeless beauty of Fauré's Requiem with the poignant and powerful message of Joel Thompson's Seven Last Words of the Unarmed. This meaningful concert reflects themes of hope, compassion, and the pursuit of justice, reminding us of the importance of empathy and unity in our world.
The December concert, "Comfort & Joy", will delight with a blend of familiar and nostalgic carols and the world premiere of a new composition for guitar and chorus by the exceptionally gifted Miami composer Alvaro Bermudez.
In January, Master Chorale of South Florida will join the New World Symphony in a single performance of Beethoven's Symphony No. 9. This iconic masterpiece, with its triumphant "Ode to Joy," is a testament to the enduring legacy of Beethoven's genius.
April's concert, Mozart's Great Mass in C Minor, is regarded as one of Mozart's most captivating choral works. Its combination of grandeur, emotional depth, and fusion of classical and baroque styles with a touch of opera makes it an unforgettable work of epic proportions.
The season ends in June with Considering Matthew Shepard, a powerful, moving story of the young man whose tragic fate sparked a global conversation about hate, love, and acceptance. As this season's "Concert for a Cause," a portion of proceeds from these concerts will be shared with SunServe, a local organization providing critical life assistance and mental health services to the most vulnerable members of South Florida's LGBTQ+ community.
For a full schedule of performances, and ticket information, and to learn more about the Master Chorale of South Florida, please visit www.masterchoraleofsouthflorida.org