KIMPTON AERTSON HOTEL NASHVILLE
By: Terence Murphy
|
04/26/2022
|
Music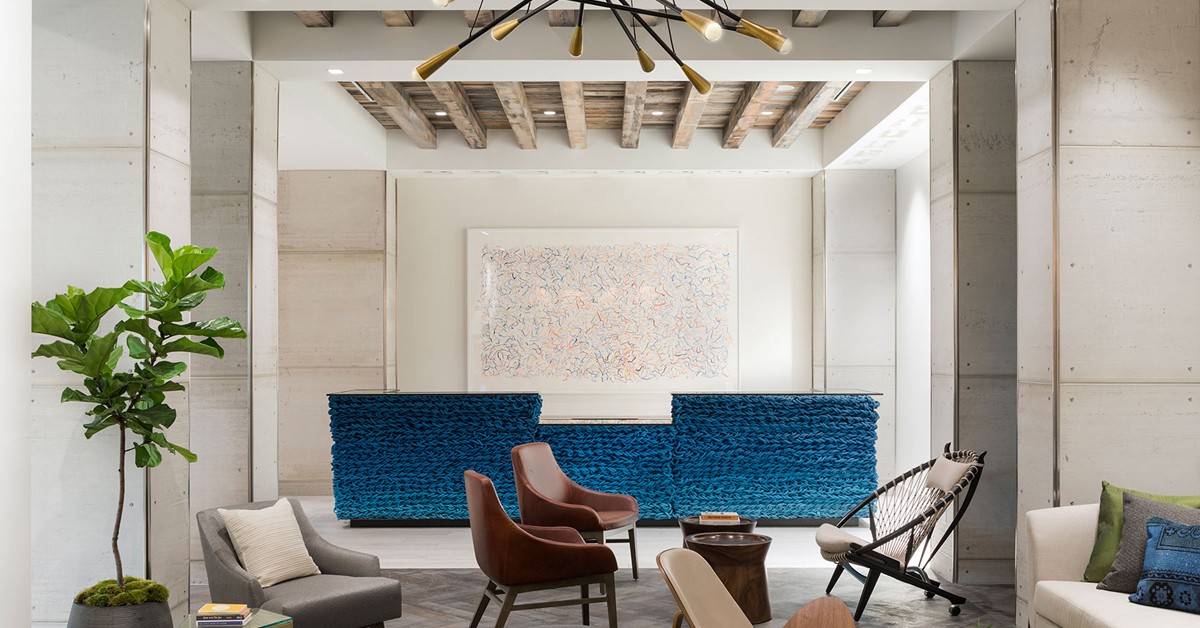 An elegant and artsy space in the Music City
The main boulevard running through central Nashville is Broadway and at its downtown end the area is renowned for the multi block section of wall to wall bars, nightclubs, restaurants and tourist joints all humming with the sounds that make Nashville the Music City. At night it is gaudy, bright and noisy, filled with throngs of merry-makers enjoying a night on the town.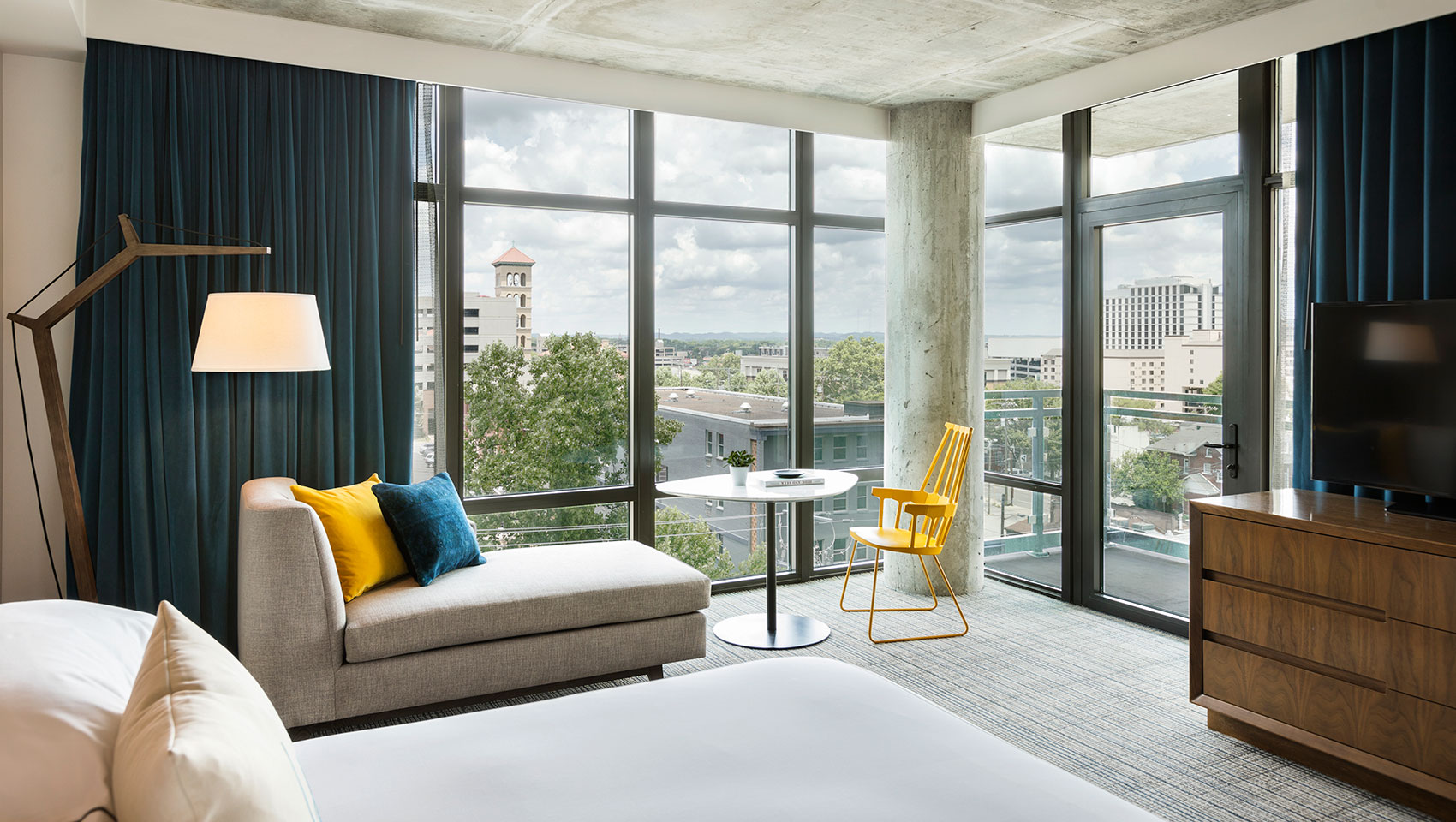 This is what Nashville is famous for and it's certainly fun and energetic but there are many sides to Nashville apart from the vibrant music scene, as I discovered on a recent first time visit. A mile or so south of downtown brings you to the appropriately named Midtown district, a less frenetic area dominated by the venerable brick buildings of historic Vanderbilt University.
For visitors not devoted to the country music bar scene this may be a convenient location to use as a base and if so the Kimpton Aertson Hotel is ideally located in a pleasant area within easy walking distance to a variety of restaurants and local attractions. The 180-room Aertson takes its name from the original family name of the Vanderbilt clan and some of the family members are displayed in period black and white photographs along the hotel's corridors.
The artsy hotel is elegant with a casually cool contemporary look and feel and boasts an excellent restaurant, Henley, serving a modern twist on traditional southern dishes in a pleasant atmosphere with welcoming and attentive staff. Rooms are spacious and comfortable with expansive bathroom areas with walk-in glass shower. A spa can be found on the ground floor beside the lobby, and a pool and lounge area is open during the summer months weather permitting.
The term "southern hospitality" is an often overused catch phrase but it is something I experienced frequently on my visit, beginning with helpful personnel at the airport, to the charming front desk agent at the hotel when I arrived. It was very late and I was tired; she reminded me of a movie-version of a favorite aunt, and welcomed me like a distant relative. This hospitality carried through to everyone I encountered in this charming city--strangers in elevators, bar staff, taxi and uber drivers all seemed to share a common trait of gracious courtesy to others. (A very welcome practice especially when you come from a city where speaking to strangers is generally frowned upon!)
There are numerous surprises in Nashville not the least of which is a full scale replica of The Parthenon located in the middle of Centennial Park, one of several green areas in the city. While the original in Athens dates back to the 5th century B.C. Nashville's iconic parthenon was originally constructed in 1897 as part of Tennessee's Centennial Exhibition to commemorate the city's nickname of "the Athens of the south". While I didn't quite follow the connection it is a truly remarkable structure that now contains a mammoth 42-foot statue replica of the goddess Athena that was supposedly the centerpiece of the original Athens Parthenon. For visitors to the city not particularly enthralled by the Johnny Cash Museum or the Country Music Hall of Fame a visit to the Nashville Parthenon is an enjoyable cultural experience especially as the structure also contains the city's municipal art gallery tucked away conveniently in the basement level.
In a city that boasts several hundred fine dining establishments a couple of stand outs would include the 5th and Taylor eatery in the historic Germantown district, featuring a modern take on some traditional family style "New American cuisine" presented in an expansive warehouse type space enhanced with contemporary art on the walls. Outstanding food in a friendly atmosphere. As a first time visitor to Nashville I was told that is essential that I also visit the very special southern experience at Hattie B's Hot Chicken, an extremely popular local small chain of unassuming low key spots that are so popular that the lunchtime crowd begins early and a line forms in the street. The wait is worth it. Fortunately there is a location just 2 blocks from the Kimpton hotel. Nashville represents an outstanding and fun excursion getaway city whether or not you are a country music fan.