The Studios of Key West Welcomes Three New Staff Members to the Team
By: Press Release
|
11/03/2022
|
Industry News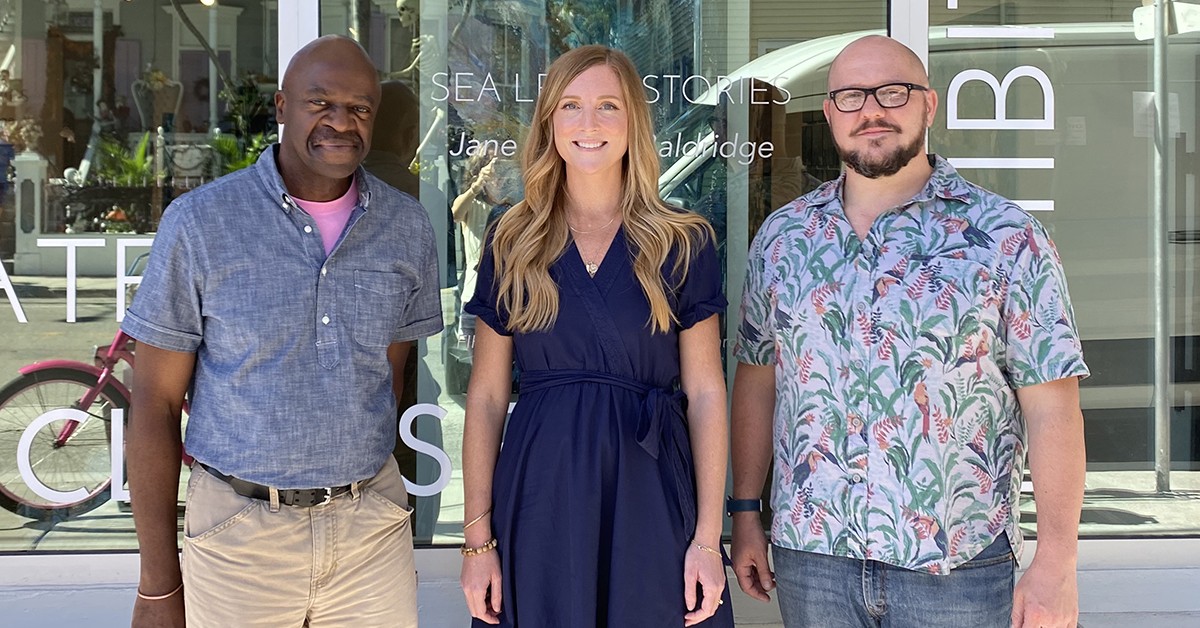 Director of Exhibitions and Education, Customer Relations Manager, and Director of Operations Hired at The Studios of Key West
To facilitate the ongoing development of their facilities and programs, The Studios of Key West has welcomed three new staff members to their growing team.
Coming to Key West from Laurel, Mississippi, Michael Ross has joined The Studios as the Director of Exhibitions and Education. Ross has a Master's degree in drawing from Northern Illinois University and has spent a good part of his life in San Francisco, where he managed a large retail store in the downtown Financial District for nearly two decades. Ross has also worked as a curator at museums, community centers, and galleries. When considering a move to Key West, Ross was immediately taken by the breathtaking beauty of the island, and the unique population of residents who aren't afraid to stand out from the crowd. As an artist himself, Ross has a keen understanding of the unique and specific needs of artists, and he looks forward to developing relationships and introducing The Studios' programs to new groups on the island.
Elise Irwin has been hired as Customer Relations Manager, overseeing The Studios' busy front desk operation, where tickets, artwork, and donations are processed, and where visitors are welcomed. Originally from St. Simons Island, Georgia, Irwin lived in St. Augustine before moving to Key West 12 years ago. She has a background in serving the public in various roles and has worked as a wedding planner, an office manager, a realtor, and in retail sales. She has a BFA in Art from Flagler College, she creates art and sculpture, and also designs her own line of jewelry. She's excited to welcome guests to The Studios and looks forward to being surrounded by art and artists every day.
Andrew Zimmerman has joined the team as the Director of Operations. He has a Master's degree in Management and Leadership from Kaplan University, a wealth of managerial experience, and enjoys providing professional coaching and development. He lived in Key West for seven years before moving to Chicago to further develop his career, where he managed high-volume retail stores. Since he relocated back to Key West earlier this year with his wife, he's been dabbling in journaling, painting, and discovering new music. He looks forward to his new role at The Studios, where he plans to try his hand at a few classes, discover new skills, and immerse himself in the arts.
To learn more about The Studios of Key West, including their upcoming creative season of exhibitions, classes, and performances, please visit www.tskw.org.