Fort Lauderdale International Film Festival Returns with more Over-the-Top Parties, and More Film Premieres
By: Press Release
|
10/06/2022
|
Festival/Fair
The 37TH Fort Lauderdale International Film Festival Packs a Punch with 10 Days of Outstanding Entertainment
More Celebrities, more Over-the-Top Parties, and More Film Premieres
The Fort Lauderdale International Film Festival (FLIFF37) returns for the 37th year Nov. 4 – Nov. 13, 2022, with an exciting line-up of American Indie and International features, docs, and short films in a variety of genres that will thrill, fascinate and uplift you. This year FLIFF presents 10 World Premieres, 3 U.S. Premieres, 2 North American Premieres, and 18 Southeast Premieres.
"Although the festival is only 10 days this year, FLIFF37 has more outstanding entertainment, more celebrity and filmmaker guests than ever before, more over-the-top parties, premieres, Q&As, and receptions held at some of the most amazing venues and charming theaters throughout Broward County," says Gregory von Hausch, President and CEO of FLIFF.
Savor Cinema and Paradigm Cinemas Gateway in Fort Lauderdale, and Cinema Paradiso - Hollywood will showcase films throughout the film festival, many with receptions and guests. Additional venues include Amaturo Theater, AutoNation IMAX, Las Olas Beach Oceanside Park, and The Bergeron Green Glades Ranch.
Of the 157 films to be presented during FLIFF37, below are just a few of the highlights.
Nov. 4 FLIFF returns to Seminole Hard Rock Hotel and Casino for the Opening Night festivities. The evening revs up with a star-studded red carpet of celebrity and filmmaker guests in town for their screenings, including: Rosanna Arquette and daughter/actress Zoë Bleu Sidel, and Hopper Penn for Signs of Love, Vanilla Ice, for the documentary Ice, Ice Baby, and more. The opening film is the Southeast Premiere of Director Paul Dektor's American Dreamer, a hilarious comedy with heart starring Peter Dinklage, Shirley MacLaine, and Matt Dillon. After the film, the party will feature heavy hors d'oeuvres, dessert stations, an open bar, and a live performance by the Jersey Girls. Special Guests: Director Paul Dektor, Producer Theodore Melfi, and actors Kimberly Quinn, Michelle Mylett, Danny Pudi, and Dylan Collinwood.
The next night, Nov. 5 Winterfest and FLIFF combine forces for a Secrets of the Sea Soiree at the magnificent Villa de Palma. FLIFF Chairman Steven Savor opens his sprawling waterfront estate with open bars, great cuisine, multiple musical performances, and surprises. Join Special Guests in town at the party, including Director Jonathan Bird (Ancient Caves), Producer Christine Bird, and star of film and TV, actress Joelle Carter (Justified, Wonderland, American Pie) who narrates the exciting giant screen film Secrets of the Sea, which will be presented Nov. 6 at AutoNation IMAX 3D at the Museum of Discovery and Science.
Projected in 3D, Secrets of the Sea provides an up close and personal introduction to the ocean's strangest and most spectacular creatures, each species being dependent upon many others for survival. Captured in locations around the world, the film demonstrates the critical importance of marine biodiversity. Special Guests: Join Jonathan Bird, Christine Bird, and Joelle Carter for a courtyard reception with lite bites and libations.
The Centerpiece event and film, Nov 10 at Amaturo Theater features the U.S. Premiere of the French film Ride Above, the true story of the extraordinary bond between a horse and young rider, and their battle to overcome odds after a devastating accident. The uplifting story marks Carmen Kassovitz first major role. Mélanie Laurent (Inglourious Basterds), Carole Bouquet (For Your Eyes Only), and Danny Houston (Yellowstone) also star in the film. Special Guest, Director Christian Duguay (A Bag of Marbles) will join the audience at the screening and reception following the film in Porter Riverview Ballroom. Complimentary Provocativo and wine passed hors d'oeuvres, and Music by BossaNova Band will be featured.
On Nov. 12 FLIFF takes Las Olas Beach Oceanside Park by storm with FLIFF On The Beach, a memorable fete under the stars featuring multiple bands including Live music by The Santori Show Band, open bars, and a buffet. And, in celebration of the 20th Anniversary, a giant screen presentation of surf drama BLUE CRUSH starring Kate Bosworth, Matthew Davis, Michelle Rodriguez, and Sanoe Lake. Private cabanas will be available for rent. Special Guests: all film talent in town for closing weekend.
Put on your cowboy hat and boots on Nov 13 for FLIFF37's Closing Night featuring a one-of-a-kind ranch experience replete with barbeque, open bars, Wild West performers, rodeo girls, and country western bands at The Bergeron Green Glades Ranch. If you have any horsepower left, stay for the premiere of Yellowstone Season 5: All Will Be Revealed on giant screens. All proceeds benefit the Boys and Girls Club of Broward County.
American Indie Highlights
Features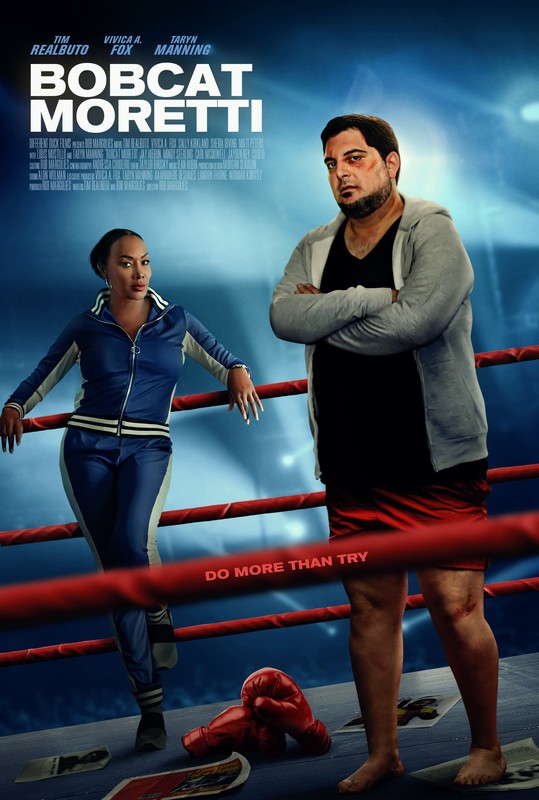 Rob Margolies' Bobcat Moretti is a psychological drama about an obese man with M.S. who takes up his late father's sport of boxing to overcome immense personal tragedy and find inner peace. Director, co-writer, and producer Rob Margolies and stars Tim Realbuto, Sally Kirkland, and Taryn Manning will attend. Before the screening, Sally Kirkland will be presented with a Lifetime Achievement award and Taryn Manning will be presented with the Star on the Horizon award. (Southeast Premiere) (USA)
The clever, cringe-worthy comedy The Drop, from Executive Producers Mark and Jay Duplass and director Sarah Adina Smith, is comprised of a hilarious ensemble cast that includes Humpday's Joshua Leonard and 22 Jump Street's Jillian Bell as an obnoxious hippie couple. (Southeast Premiere) (USA)
Academy Award-winning filmmaker Joachim Black's dark comedy, Corner Office stars John Hamm as the captivating Orson, a compulsive bureaucrat who discovers a secret room.
Special Guests: producers Dylan Collingwood, Matt Clarke, and actor Danny Pudi. (Southeast Premiere) (USA)
Abuela's Family: The Sanksgiving Episodes, are some of the funniest sketches within the widely popular comedy web series Abuela's Family. Created by actress and comedian Jenny Lorenzo and directed by Kevin Bosch both from South Florida. The series follows a multi-generational Cuban-American family living in Miami.
Special Guests: Jenny Lorenzo and Kevin Bosch. (USA).
When marijuana becomes legal, a black-market cannabis dealer is forced to make a deal and risks getting squeezed out of the business or worse in Writer/Director Jonathan Salemi's crime thriller The Last Deal.
Special Guests are Salemi and actor Anthony Molinari. (Southeast Premiere) (USA)
Documentaries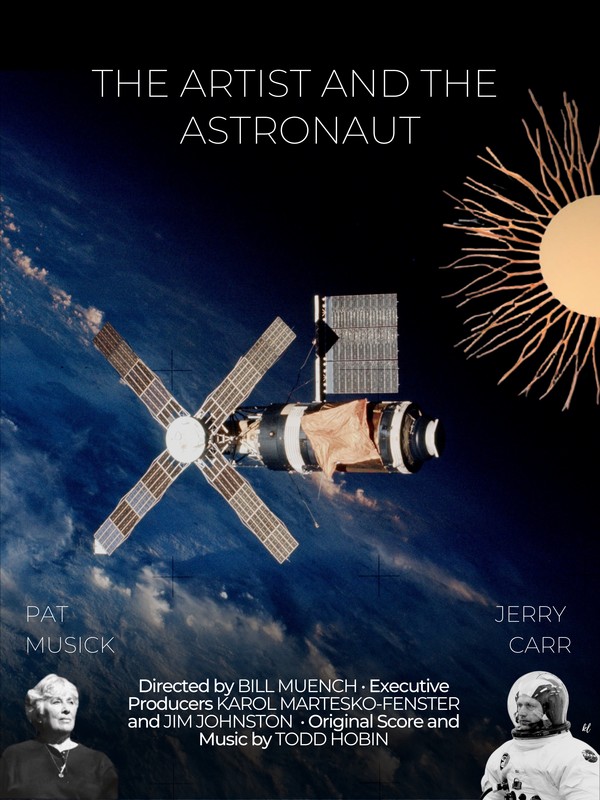 The Artist and the Astronaut, directed by Bill Muench, is the unlikely love story between civil rights activist and artist Pat Musick and Apollo astronaut Col. Jerry Carr and highlights the simple connections in life that make us all human. (World Premiere) (USA)
It took Chris Norton 7 years to walk his bride 7 yards down the aisle after a life-altering football tackle ended his career in 2010. 7 YARDS: The Chris Norton Story, directed by Jonathon Link, is the inspirational film about how the former American football defensive back, who played Division III football for the Luther College Norse, could have let a tackle and the ensuing paralysis define him, but he inspired over 300 million people when he walked across the graduation stage to receive his diploma. Chris and his new bride, Emily, overcame all odds persevering through paralysis, and today, they live with their five adopted daughters. Special Guests: Chris & Emily Norton and Joseph Amodei of Virgil Films. (USA)
Director Dean Cisterna's The Long Rider follows an aspiring journalist, Filipe Leite as he sets out on an epic quest to ride from Calgary to his family's home in Brazil - and later beyond - entirely on horseback. Special Guest: Sean Cisterna
An immersive journey into the world of wild horses, Wild Beauty: Mustang Spirit of the West illuminates both the profound magnificence and desperate plight currently faced by wild horses in the Western United States. Filmmaker Ashley Avis (Disney's Black Beauty) and crew go on a multi-year expedition to uncover the truth in hopes to protect them before wild horses disappear forever. (Southeast Premiere) (USA).
Four docs that rock:
Celebrate the 40th Anniversary of the iconic British rock band, Duran Duran with the concert film Duran Duran: A Hollywood High, featuring exclusive new interviews with band members, extraordinary archival footage, a rooftop concert, and tracks from their acclaimed new album Future Past. (Southeast Premiere) (USA)
Lee Field: A Faithful Man is interspersed with striking, never-before-seen performances of the funk and soul master's new and classic songs, and his memories from the moment soul music began to his hard-won present-day success.
Special Guests: Directors Jessamyn Ansary and Joyce Mishaan (Southeast Premiere) (USA)
Directed by Frank Licari and Helen Murphy Ice, Ice Baby – Hip Hop's 1st Global #1 is about the controversies and true story behind Rob Van Winkle aka Vanilla Ice, and the infamous song that took Hip Hop to the world making the 1st ever Global #1.
Special Guests: Directors Frank Licari and Helen Murphy, and Rob Van Winkle aka Vanilla Ice. (USA)
Heavy Vibes: The Vince Montana Retrospect, written and directed by Alberto Moreira, looks back and forward on the musical legacy and continued influence of the creator of the Disco era's most successful orchestral band, Vince Montana Jr. and The Salsoul Orchestra, and his fight for his share of recognition. (USA)
Special Guest: Denise Montana, the daughter of Vince Montana and a double platinum recording artist.
Docs with South Florida Ties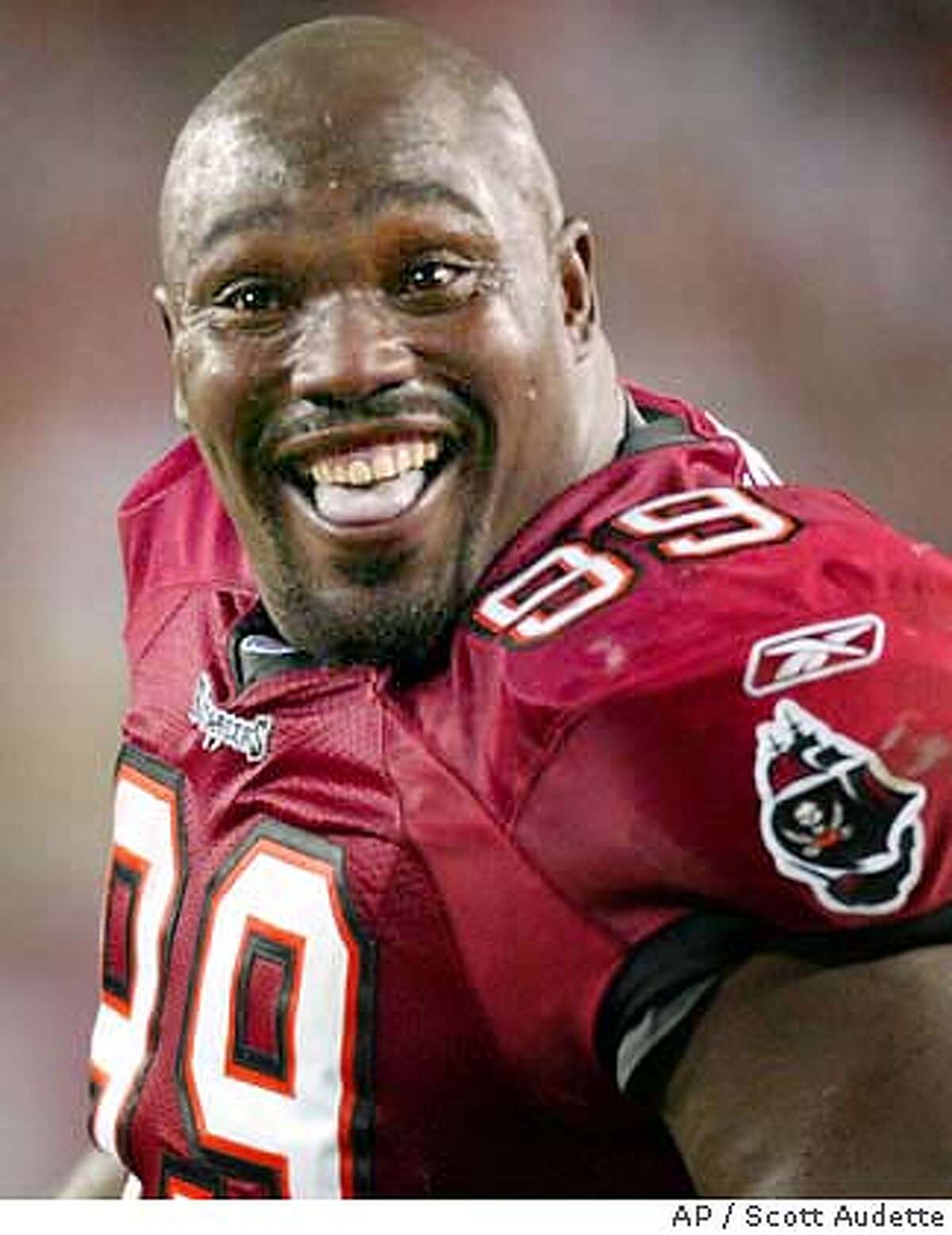 In Life with CTE, Pro Football Hall of Fame and Super Bowl Champion Warren Sapp, from Miami, takes us inside his mind, while living with the fatal brain disease, CTE. A portion of the ticket sales will benefit The CTE Center at Boston University under the direction of Chris Nowitski.
Special Guests: Warren Sapp, and Writer/Director Mike Mentor. (Southeast Premiere) (USA)
BAFTA Award-winning actor Jared Harris arrives in South Florida for the North American Premiere of Director Adrien Sibly's fascinating documentary, The Ghost of Richard Harris. Jared and his brothers, actor James Harris and director Damian Harris, share their memories of their father and legendary Irish actor along with stories from his co-stars. Special Guests: Adrian Sibley, Jared, and his wife, Allegra Riggio a star in her own right from Hollywood, FL. (North American) (Ireland)
First-time filmmaker and FAU graduate, Ashley Nardone probes into a family on a sailing trip to circumnavigate half the world. JoJo's Circus examines inter-family dynamics and what truly drives us to explore in life. Special Guest: Ashley Nardone. (World Premiere) (USA)
When We Were Shuttle, directed by Zachary Weil, explores the Space Shuttle Program on Florida's Space Coast through the eyes of some of the exceptional men and women who worked behind the scenes. (World Premiere) (USA)
Director James L. Hussey's Whaam! Blam!: Roy Lichtenstein and the Art of Appropriation tells about one of the greatest artists of the 20th Century who appropriated comic book art from illustrators whose contribution was unrecognized and uncompensated.
Special Guest: Joe Amodei (World Premiere) (USA)
Miami native Sean James Spencer directs Ranger, a true tale of war as never told before. Seen through the eyes of Special Operations soldier, Sgt David Waterhouse, this first-hand account documents the brutality of combat and the loss of innocence.
Special Guest: Sean James Spencer (World Premiere) (USA)
LGBT Docs:



Directed by Bryan Darling and Jesse Finley Reed, and narrated by Matt Bomer (Magic Mike, The Boys In the Band), All Man -The International Male Story is a nostalgic and colorful peek behind the pages and personalities of International Male, the magazine that changed the way men looked and how the world looked at them. (USA).
Directed by Craig Bettendorf, Not a Tame Lion offers first-hand accounts from those closest to John Boswell, an openly gay world-renowned expert in Medieval History and Linguistics who feverishly worked to complete Same Sex Unions in Medieval Europe, a book that changed the trajectory of the Marriage Equality debate, all while battling the debilitating effects of AIDS. Special Guest: Craig Bettendorf (Southeast Premiere) (USA)
World Cinema Highlights
Camino Al Exito, directed by Sebastian Rodriguez, is a bittersweet comedy with terrific characters and heart starring Sergio Prima as Hugo and Benjamín Otero as Enzo. When a talent scout comes to town and discovers Enzo, he proposes to Hugo to take the boy to test at an important soccer club in Buenos Aires but this tempting offer includes a dark business.
Special Guest: Sebastian Rodriguez (World Premiere) (Argentina)
The Tasting, director Ivan Calberac's (The Student and Mr. Henri), tells the charming story of two lonely souls finding love. Starring Isabelle Carre ("Romantics Anonymous") and Bernard Campan (A Bag of Marbles), (U.S. Premiere) (France)
The Grump in Search of An Escort, director Miki Kaurismaki's rousing comedy is filled with laughs and just a proper amount of heart in this story of reconciliation, forgiveness, and healing decades-old wounds. Southeast Premiere) (Finland)
Special Guest: Miki Kaurismaki
In the romantic comedy Hear Me Out, directed by and starring Pascal Elbe and Sandrine Kiberlain a history teacher in his early 50s has become hard of hearing and resigns himself to living in his bubble, His encounter with Claire, a widow, and mother of a young girl who has stopped speaking leads him to open up to the world. (Southeast Premiere) (France)
Cédric Jimenez's thriller Novembre, about the November 13 Paris Bataclan Theatre terrorist attack, features an all-star cast including Oscar winner, Jean Dujardin, and two-time Cesar winner Sandrine Kiberlain. (Southeast Premiere) (France)
The delightful romantic comedy Ramona, by writer/director Andrea Bagney, is about self-discovery and choosing a life path. Ramona, a young actress must choose between her long-time boyfriend and the director she just met. (Southeast Premiere) (Spain)
Lullaby, Alauda Ruiz de Azúa's domestic drama is a lovely, honest and empathetic story of motherhood with exceptional performances by Laia Costa as the young mother, and Susi Sanchez and Ramon Barea as her parents. (Southeast Premiere) (Spain)
Director Blandine Lenoir's true story stars Lauren Calamy in the lead role of Annie Colere, a pregnant woman whose already large family can't afford to raise another child. She seeks out a clandestine group performing illegal abortions and along the way she encounters allies and opponents. (Southeast) (France)
Documentaries
Director Angel Giovanni Hoyos' Marea Verde - The Road To The Law, makes visible the feminist struggle, for more than 20 years, to end clandestine abortions that left many women dead until, through first-person stories, marches, news, vigils, and political discussions they achieved legal abortions in Argentina. (U.S. Premiere) (Argentina)
Territorio Africano is a captivating documentary that follows Argentine brothers and surfers, Julián and Joaquín Azula, as they embark on a 22-day anthropological bi-continental road trip from Spain to Africa Continent. Special Guests: Directors/brothers Julián and Joaquín Azulay (North American Premiere) (African Continent)
The Wandering Jew, directed by Pierre-Henry Salfati, is a dive into the memories of Ahasverus as he recounts his journey and that of his people and tries to make sense of the curse. (World Premiere) (France-Austria-Czech Republic-Italy).
Sunshine Celluloid
Filmed in Florida Features and Docs
The period noir film D.O.A. follows detective Frank Bigelow as he descends into a world of crooks and double-crossers to discover who killed a St. Augustine socialite's husband. Special guests Director Kurt St Thomas and cast John Byner, John Doe, Anne Gaybis, and Lucinda Jenney.
(World Premiere).
Directed by Miami filmmaker Mark Moorman, Combat Club is a no holds barred comical send-up on mixed martial arts. Special Guests: Mark Moorman and the entire cast (World Premiere) (Florida)
Bridge To The Other Side, directed by KT Curran, is a poignant tale of today with the challenges our community and the first responders face daily. Valerie LeBlanc stars as a woman struggling with the death of her firefighter husband and joins the first-response team to save those in a mental health crisis.
Special Guests: KT Curran and Valerie LeBlanc. (Florida Premiere) (Florida)
Sylvie of the Sunshine State follows a second grader, Sylvie as she navigates and emotional turbulence of her eccentric multigenerational Jewish matriarchy, a dad who lives far away and life gone virtual, seen through the lens of her filmmaker and single mom, director Sasha Levinson. Special Guests: Sasha Levinson & Sylvie Bellanca (Florida)
Horror Genre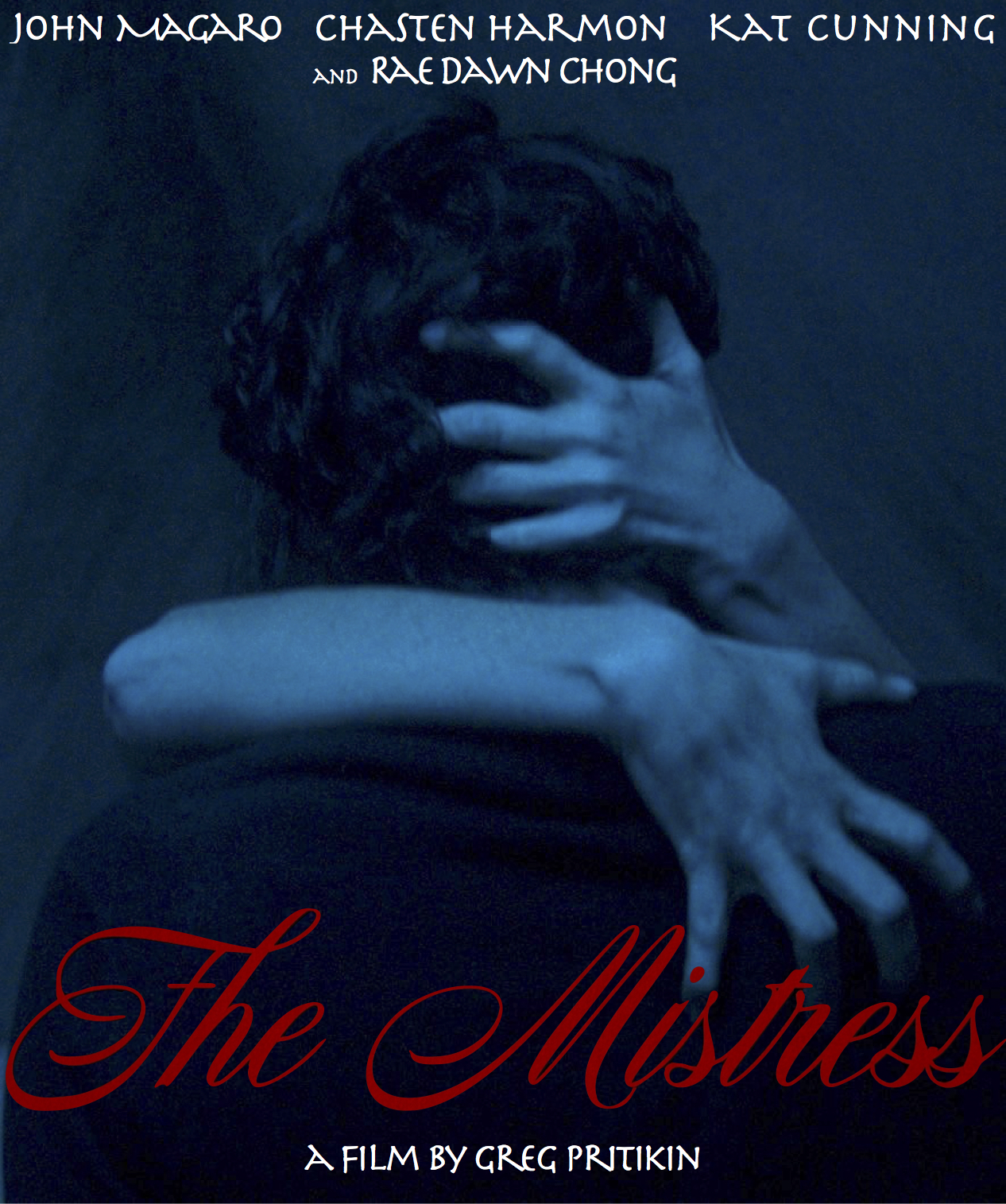 In Writer/Director Greg Pritikin's horror-thriller The Mistress, newlyweds settling into their dream home discover a box of old love letters When a mysterious woman appears and seduces her husband, she suspects that he may be hiding dark secrets from his past. Special Guests: Rae Dawn Chong and Greg Pritikin at their screenings. (Southeast Premiere) (USA)
In Director and Writer Michel Hazanavicius' horror comedy Coupez!, things go awry for a small film crew shooting a low-budget zombie movie when they are attacked by real zombies. (Southeast Premiere) (France)
Danish filmmaker Gabriel Bier Gislason's unnerving horror movie, Attachment, centers on a Lesbian love story and delivers a bounty of terror rooted in Orthodox Jewish mysticism and folklore. Despite its suspense, the film still has much natural comedy. (Florida Premiere) (Denmark)
Short Film Programs Highlights
A compilation of 14 short film programs, below are just a few.
John Gray: Tribute Films & John Gray: Career Achievement Award Presentation
Undoubtedly the most talented and prolific creator of short films FLIFF has had the pleasure of featuring is John Gray. John's films are clever, diverse, surprising, and always engaging. John has done features, a massive amount of television plus his remarkable short films. You can see the respect he garners by the people who accept his invitation to perform in his films. Below is a selection of 5 of Grey's short films
Special Guests: John Gray & Melissa Jo Peltier. Following the films, join John & Melissa in the lobby for a Provocativo Reception and a book signing of John's debut novel, THE DESECRATED published by Elysian Press.
Extra Innings (Dramedy) A reporter interviews the manager of the Boston Red Sox in an attempt to uncover secrets from his past. Cast: Peter Riegert & TJ Thyne
Household Demons (Horror) A young boy is forced to deal with the entity that possesses his mother. Cast: Paul Luke Bonenfant & Colleen Clinton
Exit Package (Comic Suspense Drama) A black comedy, quarantine-era murder mystery - a ZOOM meeting for a corrupt investment company goes horribly wrong. Made completely through ZOOM, with all of the actors working from home. Cast: Kirk Acevedo, Henry Czerny, Tim Griffin, Jason Kravits, Kim Wayans
The Third Defector (Thriller) What seems like a simple assignment for a spy to keep tabs on an Iranian defector becomes a more complicated game of cat and mouse in the streets of Paris. Cast: Margot Luciarte, Lassana Lestin
The Little Drummer Boy (Drama) All is not what it seems when a father and son have a violent confrontation on Christmas Eve. Cast: Xander Berkeley, Michael Graziadei, Jennifer Van Dyck, Wyatt Cirbus
Belonging, American Indie – Virtual Reality Shorts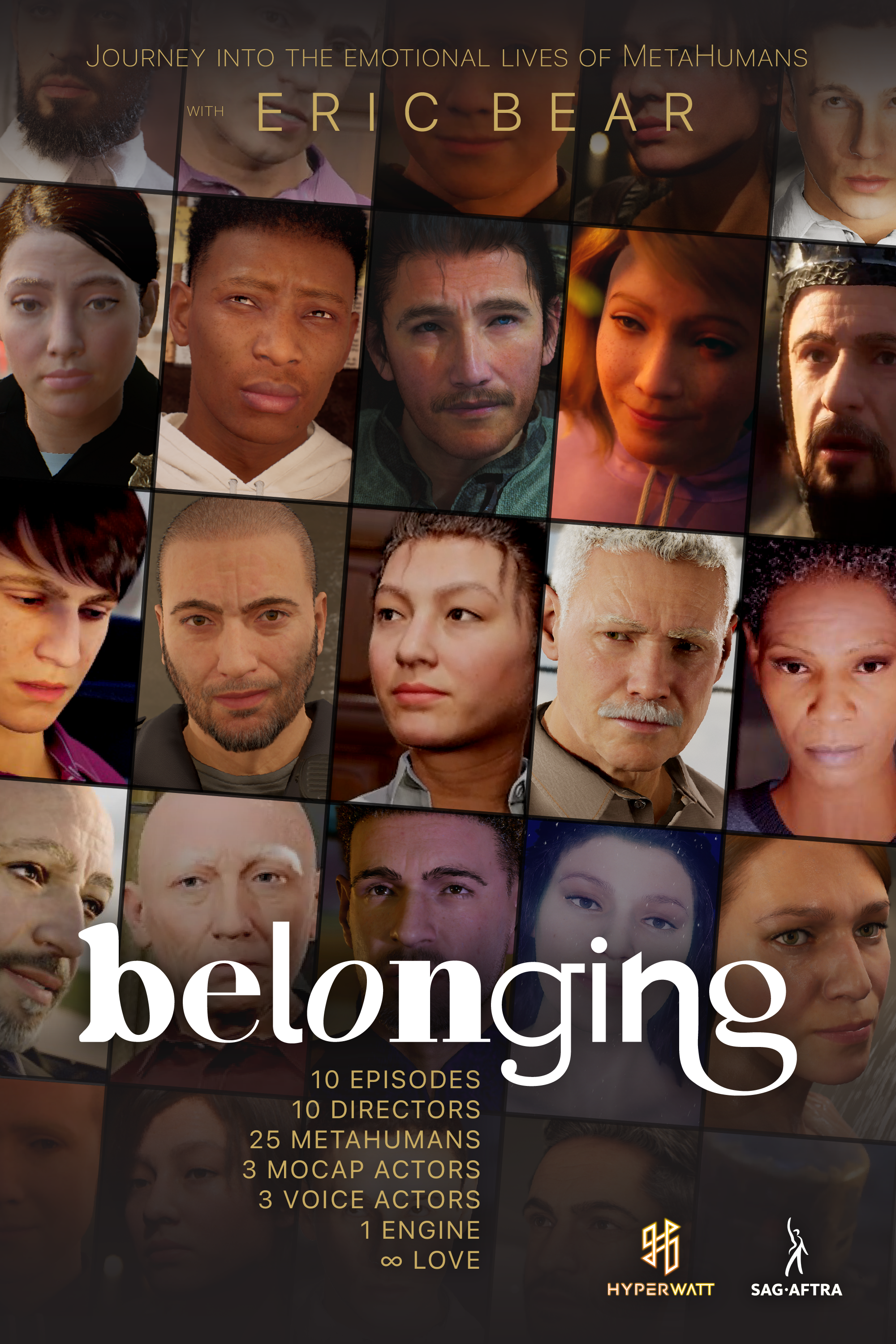 Belonging is a series of journeys into the emotional lives of MetaHumans, produced under the SAG•AFTRA micro-budget project agreement.
Background: Isolated during quarantine, tech entrepreneur and actor, Eric Bear, craved connection and creative collaboration. He assembled a team of animators and filmmakers from around the world to explore what might be possible using performance capture and Epic Games' MetaHumans for Unreal Engine. They embarked on a fully-remote experiment aimed at answering the following questions: Can virtual people effectively express authentic emotions? Can audiences be touched, moved, and inspired by performances captured using free software and off-the-shelf hardware? Can multiple artists direct, shoot, and produce high-quality episodes from their home studios during a global pandemic?
10 episodes. 10 directors. 25 MetaHumans. 3 live actors. 3 voice actors. 1 engine. Lots of love.
Special Guest: Eric Bear
Do You Wanna Dance World Cinema – Shorts Program
Following the film, you will have the opportunity to dance on stage! A Provocativo Cava Reception is included in the ticket price.
Viva, from Emmy-Award winning director, Esteban "Steven" Petersen, this powerful look at a young ballerina desperately trying to escape Cuba, reflects the reality of the hardships and deprivations faced every day by those living on the impoverished island. For Petersen, who grew up in Miami and is now an acclaimed commercial director in Los Angeles, Viva is more than a project – it is a heartfelt passion. (Dominican Republic)
Cabeceo, from director Brian James Crewe, is a passionate Argentine Tango dance fantasy featuring a woman exploring the sensual and dangerous possibilities presented by a potential new lover. (USA)
When We Dance, by director Nick Waters, is told through interviews and a narrative dance piece that highlights the shared humanity that connects us all, this film explores the personal, often heartbreaking, stories of Putin's war from a handful of the world's top-ranked Ukrainian and Russian ballroom dancers. As the war rages on, it is our duty to share the atrocities of what is happening in Ukraine and, in doing so, help foster a solution to bring this bloody conflict to an end. (Ukraine)
Filmed in Broward, sponsored by FAB!, is a showcase of short films made in Broward County by Broward County filmmakers. Special Guests: filmmaker and cast from each of the films. Reception following the program.
You won't want to miss the chance to take a vacation from ordinary film. Get details and tickets now at FLIFF.com/FLIFF37