Avant to Celebrate 15 years as Miami's Preeminent Contemporary Art Gallery
By: Press Release
|
11/22/2022
|
Art
Avant Gallery is celebrating 15 years as Miami's go-to contemporary art gallery in a city that's been experiencing a cultural boom. Since its inception in Miami Beach in 2007, Avant Gallery has remained committed to enriching the local art scene and introducing early-to-mid-career contemporary artists with unique perspectives from around the globe to Miami audiences as well as its visitors from around the world.
Avant Gallery's ethos is the same as its artists: be bold. The gallery has chosen to open some of its unconventional locations in high-end shopping centers in order to make art more accessible to the public. Avant now has two locations in Miami: Brickell City Centre and Aventura Mall, as well as its New York City flagship at Hudson Yards, along with a West Palm Beach pop-up at The Square. This ethos echoes the sentiments of two of the greatest pop artists of our times, Andy Warhol, who once said: "When you think about it, department stores are kind of like museums.", and Keith Haring: "Art is for everybody". Both artists significantly influenced Avant's programming as well as the careers of its represented artists over the years.
Avant's approach to designing their gallery spaces aims to reflect the experience of art fairs, such as Art Miami in which Avant participates annually so that crowds can easily navigate and understand each artist's presentation through dedicated booths and vignettes.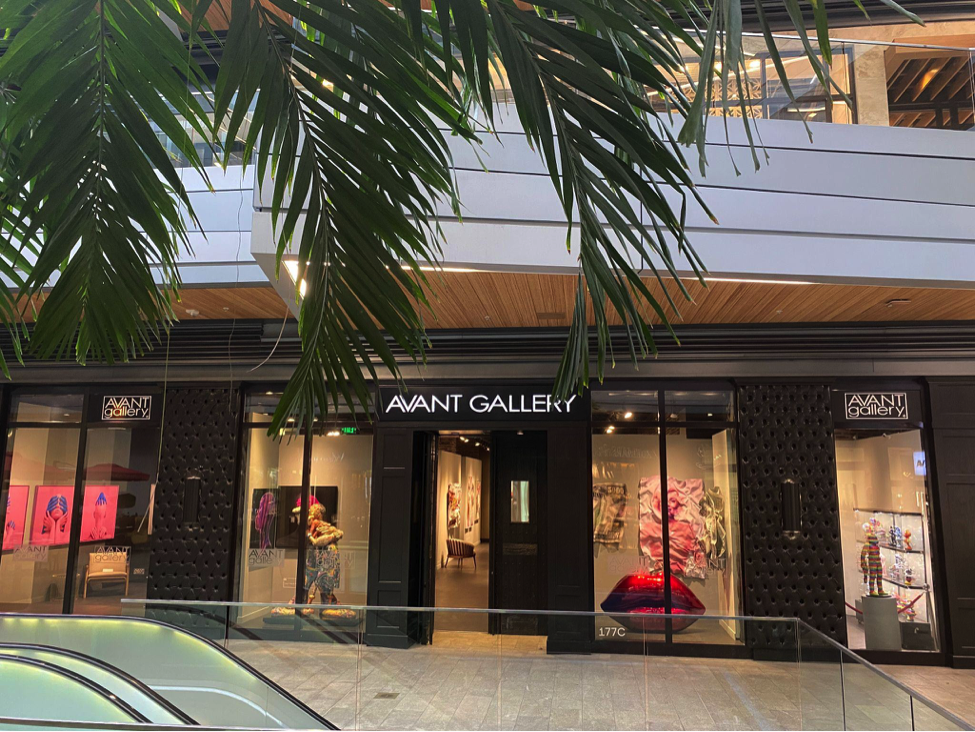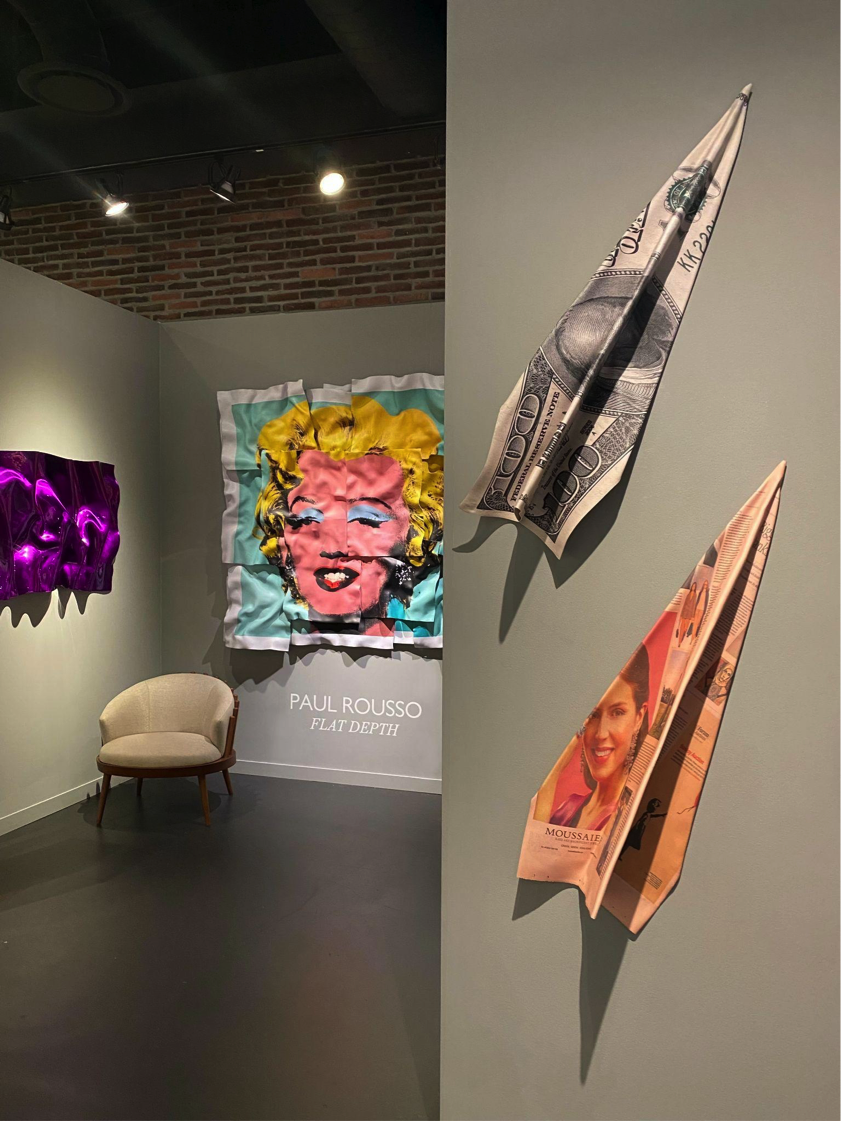 "Our mission from day one has been to bring fresh voices to the communities where we organize exhibitions. The artists we choose to represent have something exceptional to say, and a message to inspire all walks of life," says Dmitry Prut, president and founder of Avant Gallery. "We always strive to bring vibrant programming and a unique art gallery experience in an accessible manner, and we're delighted that the Miami community has embraced Avant over the past 15 years."
From Marcos Anziani, born in the Dominican Republic, raised in the Bronx, NY, and based in Connecticut, to Jacqueline Suowari, Nigerian-born and based, to Paul Rousso, born and raised in Charlotte, North Carolina, to Tim Tadder, Encinitas, CA-based artist who's become one of the most buzzed-about fine art photographers since the pandemic, Avant's artists have profoundly diverse points of view that add to the cultural fibers of the communities.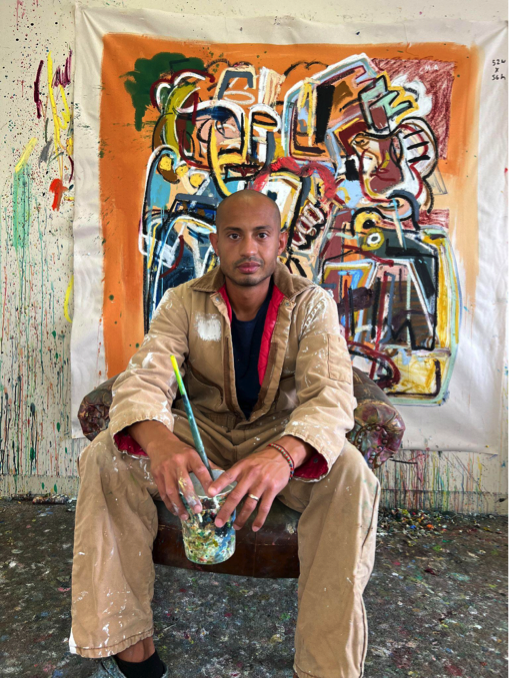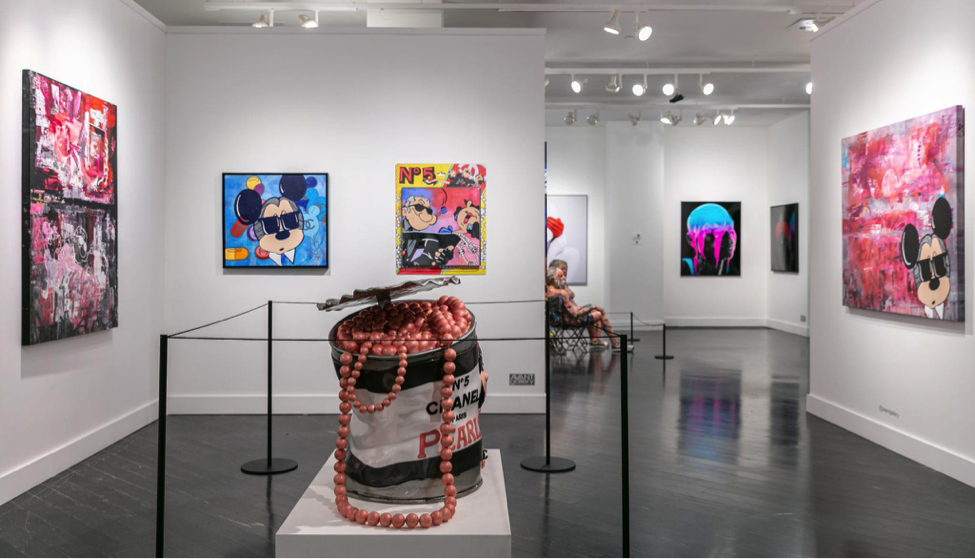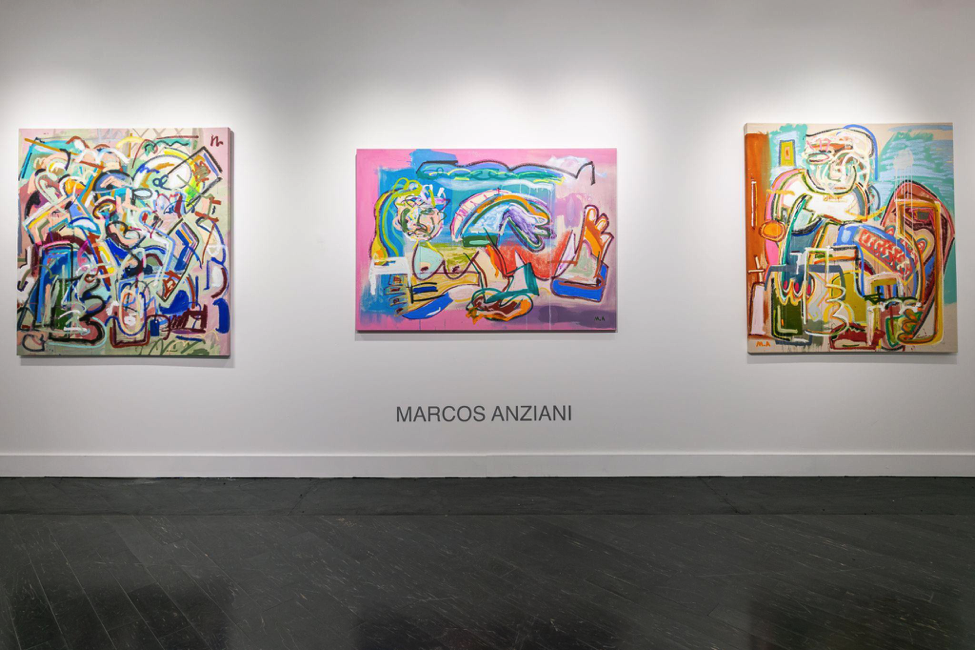 One of the pillar artists of Avant Gallery is Skyler Grey, whom the gallery has been representing since Grey was only 14 years old. Getting on board for the ride of their lives, Grey is the only artist to have ever touched a brush to a Lamborghini vehicle via an official collaboration, let alone "the first legal street art on wheels" (Forbes Magazine, 2019.) Dubbed "The Fresh Prince of Street Art," Skyler Grey speaks to his experience as a young Black male in modern America, earning him recognition by Black Entertainment Television (BET) for his contributions to the community in 2014.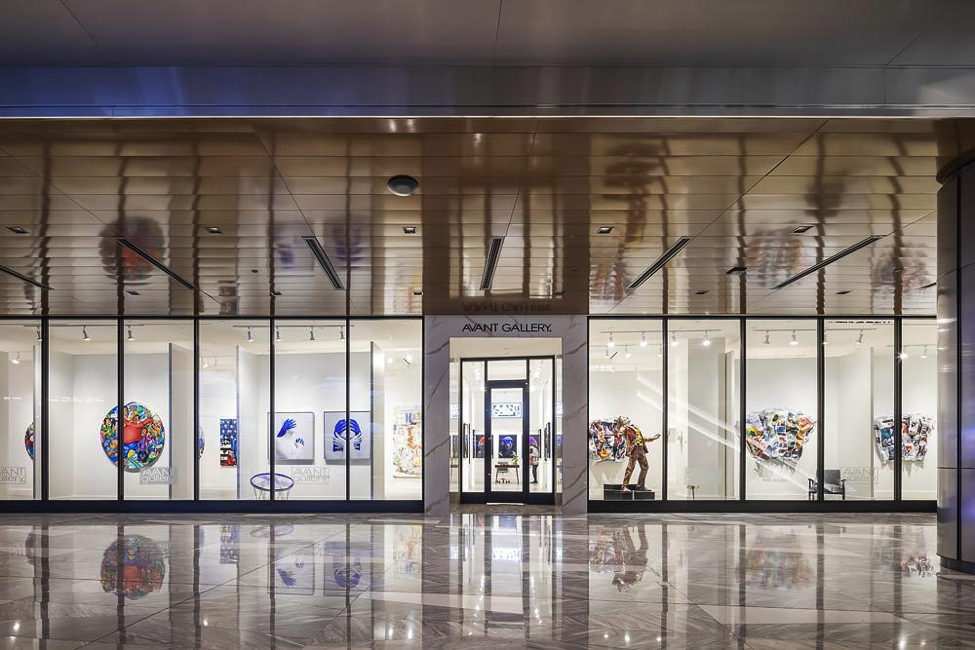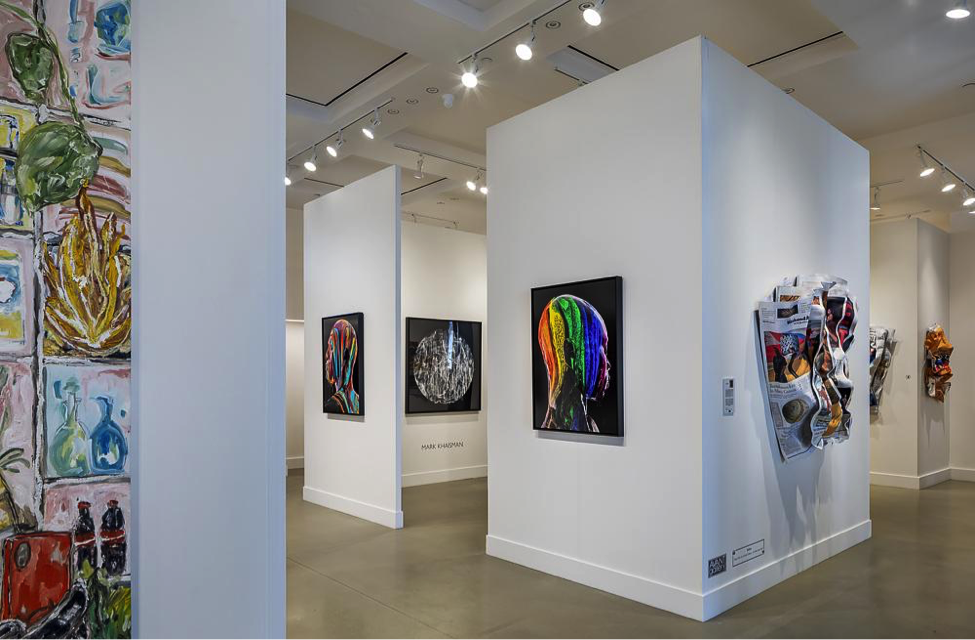 Miami Art Week Activities at Avant Gallery
The Andy Warhol Foundation x Gufram CACTUS® to make its US Premiere at Avant Gallery during Miami Art Week
The Warhol CACTUS® will make its US premiere during Miami Art Week 2022 on view exclusively at Avant Gallery Miami, located in Brickell City Centre.
The collaboration between Gufram and Andy Warhol is the transcription of the greatest pop artists' vision into one of the most eccentric design icons of all time. A nonconformist who defied convention and forged his own pathway, the artist used the language of popular culture to transcend common ideas into sophisticated concepts - an ethos that is very much reflected in Gufram's work. ANDY'S BLUE CACTUS®, ANDY'S PINK CACTUS® and ANDY'S YELLOW CACTUS®, each produced in a limited edition of 99 pieces, are the perfect translation of Andy Warhol's prints into prickly design multiples. "The Foundation is delighted to collaborate on this unique project which celebrates Warhol's continued influence on contemporary culture." States Michael Dayton Hermann, Director of Licensing, Marketing, and Sales at The Andy Warhol Foundation for Visual Arts, Inc. "Gufram's unique creative vision unexpectedly transformed Warhol's iconic silkscreen technique into three dimensions".
Just like the other CACTUS® versions, the ANDY WARHOL x GUFRAM edition, originally presented on the 50 year anniversary of the world-recognized hall tree, is made from the original 1972 mold, and sculpted and hand finished by specialized artisans, making each piece unique. The 2,165 polyurethane bosses (give or take a few) that characterize the surface are then painted with Guflac®, Gufram's patented paint that makes the surface look like leather, while still allowing it to remain flexible and soft.
"The collaboration between Gufram and Andy Warhol feels so right that it's almost absurd that it has never happened before! Finally, the pop art genius encountered CACTUS®, the most pop design icon" states Charley Vezza of Gufram. "We started off imagining how Warhol could have depicted the CACTUS® and then we created the 3D version by working with a trio of typically Warhol colors and highlighting their tips with black, just as in one of the artist's screenprints. Three different CACTUS® were born, each completely finished by hand by Gufram's artisans, thus making every piece unique. The more I look at them the more I imagine Andy entering the Gufram lab in 1970s Turin and exiting with a product just like this one... or maybe not!"
The new limited editions of CACTUS®, prickly, full of character, and definitely a head-turner, are a celebration of the values by which the Foundation stands: supporting works that are challenging in nature, promoting freedom of artistic expression, and valuing experimental artistic practice. Just as Warhol's creative vision knew no boundaries and continues to inspire each new generation of creatives, at the same time the CACTUS® is also a confirmation of Gufram's avant-garde mindset, its desire to push the limits of industrial design, its nonconformist experimentation linked to aesthetic, technological and material research, and its Radical Design spirit.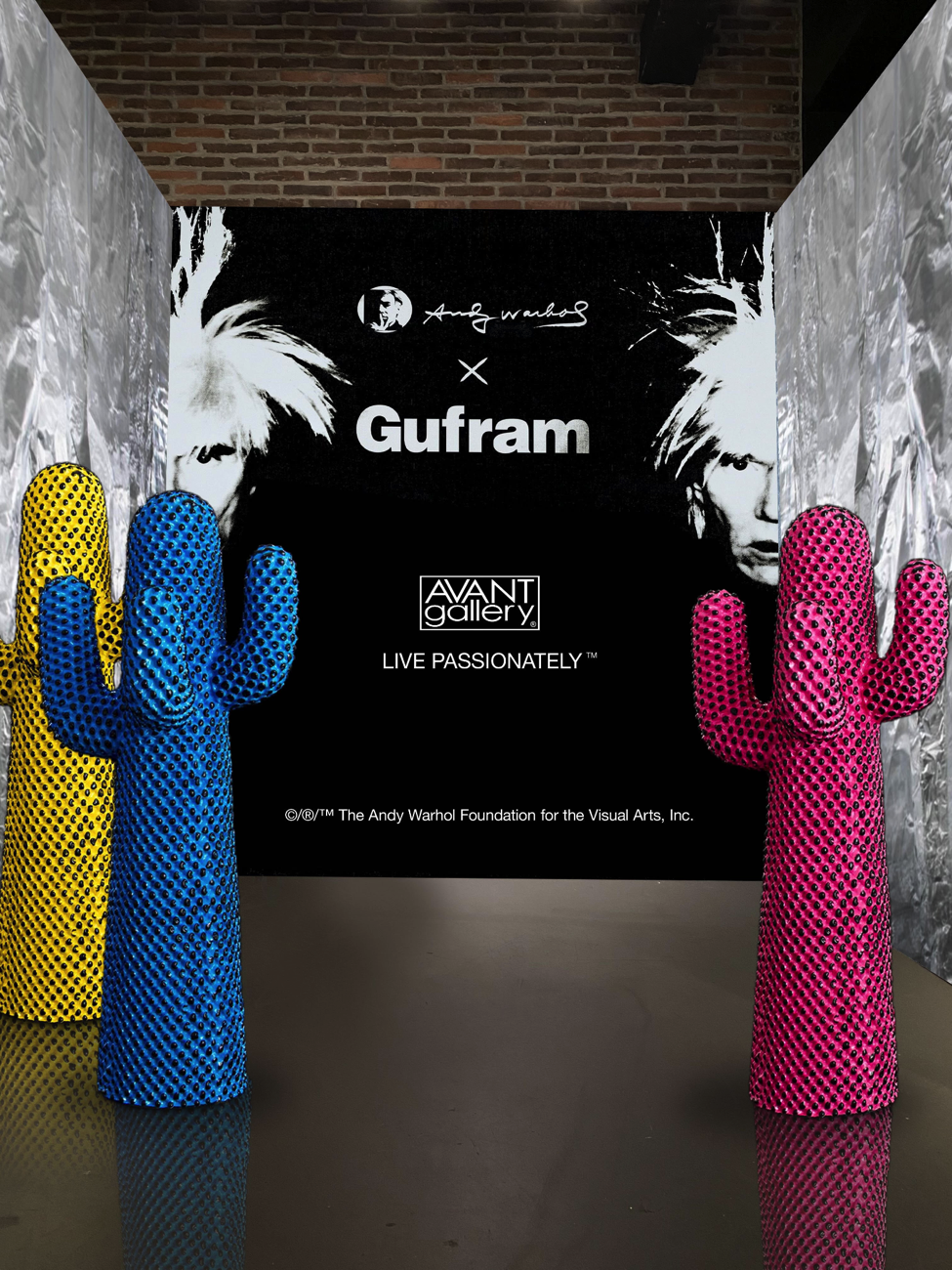 An Ode to the Warhol Factory
Avant Gallery is pleased to showcase the Warhol Cactus sculpture series alongside featured Avant Gallery artists Paul Rousso and Skyler Grey, both influenced by Andy Warhol. With Marilyn Monroe dominating this year's spotlight with the release of Netflix's biopic Blonde, Rousso's exhibition of his latest works titled "Marilyn Remixed" are highly anticipated during Miami Art Week. This collection of works is an homage to both Marilyn Monroe and Andy Warhol as Rousso's continuous exploration of significant portraits re-imagines the iconic works by Warhol of his muse. As Warhol pushed the boundaries of modern art with a series of screen print portfolios on his iconic subjects, Rousso has expanded on Warhol's techniques to create his own signature style of "Flat Depth." And just like Warhol appropriated a press photo of Marilyn for his now-iconic series of Monroe's paintings, so has Rousso by appropriating the photo of Warhol's painting of Shot Sage Blue, which sold for $195 Million via Christie's. It was at their Rockefeller Center NYC headquarters where Rousso shot a high-resolution photo of the painting that was then used and reimagined into his own series.
This concept, which Rousso has been refining his entire professional career, is the logical progression of modern art – to render a flat object three-dimensional, or to collapse a three-dimensional object into two dimensions – and is a fusion of countless complex artistic methods, including painting, printing, sculpting, welding, chemistry, digital manipulation, and digital printing. Astoundingly detailed images of Warhol's portraits have been deconstructed and meticulously reconstructed as transformative compositions attributed to the Pop Art great, resulting in the next iteration of Rousso's dimension-defying "Shot Sage Series."
Skyler Grey's take on Warhol includes a painting featuring Warhol immortalized in the contortionists' shape of the latter artist's iconic $ Dollar Sign painting, along with Grey's new series of unique sculptures depicting Chanel Cans that resemble Warhol's Campbell's soup cans – Grey's twist on pop culture revisited in the modern era of luxury pop fused with elements of fashion.