10 Best Cultural Things to Do in Miami
By: Brandi Marcene
|
05/31/2022
|
Art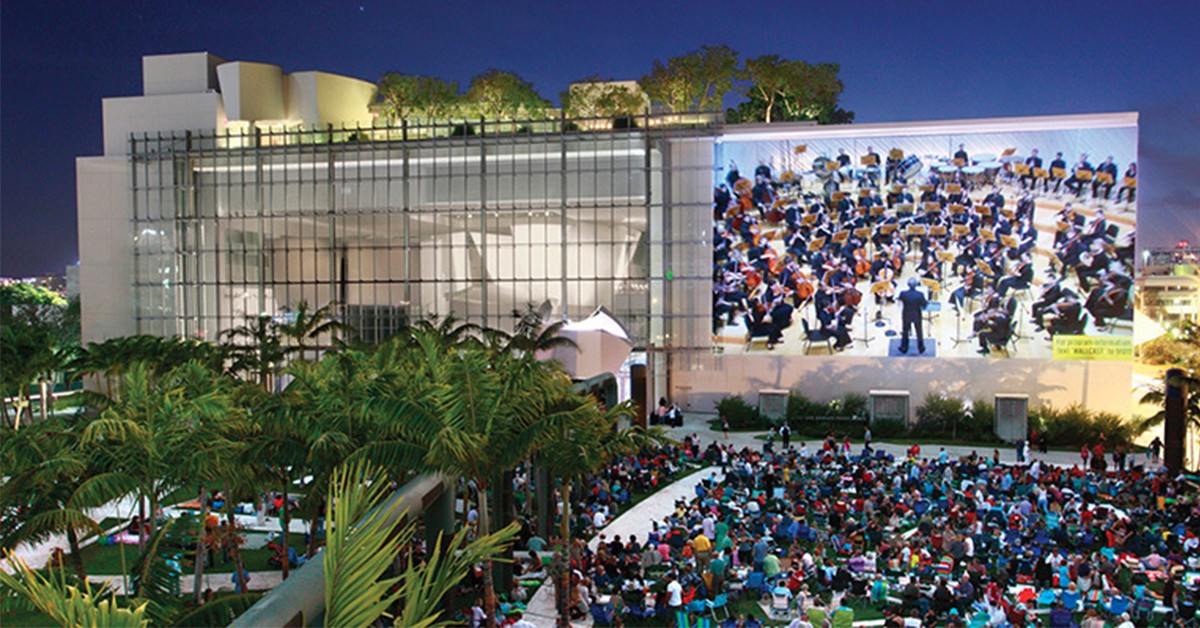 Let's face it; most tourists visit South Florida for the sun, sand, surfing fun and, of course, the culture. It is very likely that you're also planning to visit or are already in Miami to enjoy some water sports and a nice tan while getting a chance to experience the sunny city's culture. After all, Miami is a worldwide tourist hotspot, hosting some of the best literary events, festivals, and museums.
The cultural scenes led by events like Art Week or artsy walls in neighbourhoods like Wynwood are fairly famous. But it is still not so easy to find the best things to do in Miami. After all, you wouldn't want to miss out on certain things and regret them later.
So, what are some of the best things to do in South Florida, particularly Miami? With so many options for entertainment in the city, visitors can often feel overwhelmed. But not to worry, here is a list of activities and places to visit to get you started.
1. Art Week
The beginning of Art Week in South Florida is one of the first signs that indicate the start of winter. So if you're visiting during the season, make sure you don't miss out on the fantastic art festival that takes place every year.
Every year, the city of Miami holds Art Week and receives more than a million art enthusiasts from across the world. This sunny side of South Florida exhibits countless art pieces that leave the visitors absolutely stunned.
The Satellite Art Fairs such as SCOPE Miami Beach, CONTEXT Art Miami, UNTITLED Miami Beach and PINTA Miami are not to miss. Not only does the Art Week feature several satellite Art Fairs, but the festival also allows visitors to meet the artists who created the spectacular pieces. Art Basel is one major event that takes place during Art Week, bringing enthusiasts from the art world together.


Vizcaya is perfect for people who would like to find some Italian flare in Miami, South Florida. As one of the most popular attractions, Vizcaya is also a national landmark. Even if you don't enjoy Italian themes, this living museum is certainly worth visiting and won't disappoint.
The Italian-inspired villa also has a beautiful Renaissance touch, making it an extremely surreal location to visit. Spanning over 43 acres, it includes the landscape gardens and bayfront terrace, making it one massive landmark. While the venue itself draws in many visitors, it also houses more than 2500 antique art pieces. You can easily spend an entire day at the villa without getting bored for a second.
Many tourists also like to visit Vizcaya for its instagrammable background. The entire interior setting, even staircases and floors, is worth your attraction.
There are a lot of cultural activities to do in Miami, but what about a unique outdoor one? If you enjoy outdoor settings more, then the Wall cast at New World Symphony is just for you. The state-of-the-art facility was designed by Frank Gehry, who also designed popular musical centres in Berlin and Los Angeles.
While the New World Center is an orchestral academy campus, it is open to locals and tourists alike. In fact, it is one of the top attractions to visit for the exceptional programs and experiences it offers.
Typically, the events at Wall cast in New World Symphony involve using visual and audio technology along with a 7000-square-feet projection wall. Therefore, you can pack your blankets and food to enjoy fantastic musical events with family or friends.
Flamingo Gardens is one of the oldest gardens in South Florida, and it is a top attraction to date. Established back in 1927, this botanical garden is a must-visit if you wish to see some of the last jungle growths in the region.
This fascinating place is not just a regular botanical garden as Flamingo Gardens is also the name for South Florida Wildlife and Botanical Sanctuary as well as the Everglades Learning Center. This suggests that it is the perfect sightseeing place if you're interested in wildlife.
As it focuses on preserving the cultural and natural heritage of this part of the state, Flamingo Garden features a citrus grove, crocodile lagoon, wetlands, wading birds, river otter, and bobcat habitats. You can either take a trip down their trails or a detailed tram tour.
5. Day trip to Islamorada
Located halfway between Key West and Miami, Islamorada is worth a day trip for several reasons. Firstly, the village is a combination of 6 Florida Keys. While this is interesting enough, Islamorada is suitable for all kinds of people and interests. This means that it is full of history, fun local foods, and water sports.
Although unofficial, it is no surprise for the locals and tourists to refer to Islamorada as the sportfishing capital of the world. So make sure to take some time and visit the Whale Harbor Channel for a fun fishing trip with friends.
While it is mostly about underwater activities, The History of Diving Museum is also a must-see. You will be surprised to learn about the world underwater. So if you're interested in learning more about diving, Islamorada is the perfect place to go.
No attraction brings in art enthusiasts like the Wynwood neighborhood in Miami. All you need to do is walk past the Wynwood Walls to experience art in a unique way. While Wynwood is a great neighborhood area to visit regardless, it is best if you do so on the second Saturday of the month.
Every month on this Saturday, an awesome art event takes place in the evening between 6:00 pm to 10:00 pm. Thousands of people visit to see an exceptional collection of artwork. The second Saturday night of the month is all about art studios, art spaces, dining spots, and art dealers.
The Miami Art Scene makes for a great night out in Miami.
7. Episcopal Church Music
You may already be aware of Episcopalian way of worship for its diversity. In fact, Episcopal Church music may just be as diverse as the services taking place in these churches. If you want to experience Episcopal Church music, then Miami is a great place because of its abundance of Episcopal churches.
Framed and musically guided by the Book of Common Prayer, the worship expresses the identity of Anglican Christians in Christ. The perspective and music make it a beautiful event to experience. You can visit any of the several Episcopal churches to reignite your faith.
Some popular Episcopal churches in Miami are St. Luke the Physician Episcopal Church, Saint Paul's Anglican Church, Renew Church, and Saint Stephen's Episcopal Church.
Located in the heart of the Wynwood Neighborhood in Miami, The Moon offers a nightlife experience to please all the senses with live entertainment and exotic Mediterranean cuisine. So if you're in Miami with friends and are looking for a memorable night out, The Moon is just the place.
The creator of ASTRA came forth with the concept that presents an oasis of colours and a laid-back vibe. The eclectic furniture and warm hues add to the exciting yet cosy vibe of the interior with different live entertainment events. The Moon allows you to enjoy several themed shows and DJs.
The entertainment is largely inspired by 20th century European modernism. This suggests that you will also find the place paying tribute to the sex appeal and sophistication of women. A burlesque on Thursday nights is most popular, and you can even visit the rooftop later.
Additionally, the excellent crafted cocktails and dining menu will also exceed your expectations of Mediterranean cuisine.
The Miami Book Fair is one of the top events that receive the most visitors. If you're a bookworm, brace yourself to get an experience that you will remember for life. Not to mention, you will find many books you're going to want to take home as well.
The Miami Book Fair takes place every year, featuring an awesome collection of reads. Held by the Miami Dade College, this annual literary festival spans a 6-night time period. Not only will you find books by more than 250 publishers, but the book fair is also about several interesting activities for book enthusiasts.
The six nights of readings involve discussions with books and authors from around the world. Visitors get to interact with popular authors in the US and across the world. During the weekend, publishers and booksellers show off a number of books with special features. For instance, you might be able to get your hands on a signed first edition or an original manuscript.
While most events at the Miami Book Fair are free, you will need to book your ticket beforehand for the special ones.
Located in a modernist building, NSU Art Museum Fort Lauderdale holds outstanding exhibitions. A major retrospective of Anna Sui, the fashion designer, the cultural hub has a lot to offer. Since it is so much you can do, make sure to pay the NSU Art Museum in Miami a visit.
Walking down the Lively Las Olas Boulevard from the museum building will lead to a multitude of dining spots and shops. Furthermore, you can also stop by to look at awesome art galleries. This cultural partnership called the NSU Art Museum Fort Lauderdale is also the ground for the Bonnet House Museum & Gardens, Performing Arts, Florida History Center and Florida Grand Opera.
Besides, there is also a waterfront park called the Riverwalk Park, spanning over the north and south banks of the New River. Along the New River of Fort Lauderdale, you will also find a linear promenade featuring shops, museums, restaurants and boutiques, etc. Two must-visits include Downtown Fort Lauderdale and Riverwalk Arts & Entertainment District.
Bottom Line
Miami is a great place to get some sun, but there are also several other things to do in Miami. If you truly want to experience its culture, make sure to refer to our list. Some of the best places include Vizcaya, Flamingo Gardens, Islamorada, The Moon and NSU Art Museum Fort Lauderdale. And if you're in Miami for memorable experiences, then make sure to check out the Art Week, Wall cast, Wynwood Walls, Episcopal Church Music and the Miami Book Fair.