13
Please sign in to like the event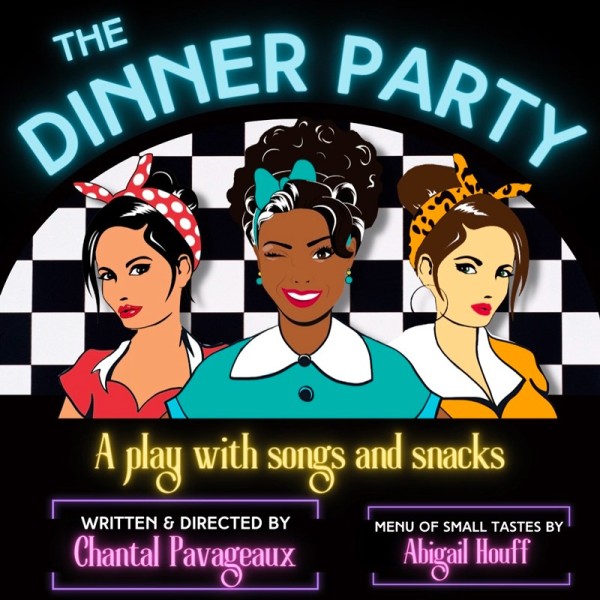 Visit Website
Buy Tickets Online
Facebook
Twitter
Instagram
YouTube
Tell a Friend About this Event!
Join Free for Exclusive Benefits!
"The Dinner Party" - A Play with Songs and Snacks
Thru Sat 04/01/2023
Written and directed by Chantal Pavageaux / Menu of small tastes by Abigail Houff

Join the hottest new fictional girl group in this deliciously tart take on art, fame, trust, truth and…dinner theater. This "play-within-a-play" pulls inspiration from 80s sitcoms to Scorcese films, and is created by an all-female cast and crew.

Ticket includes one-bite courses perfectly matched to the themes of each of the eight acts.

The Experience:
As the audience enters, they are welcomed by "Meme Zeitgeist," once the biggest star in the world. The audience learns that Meme is presenting a play with dinner, a play that tells the story of her rise to stardom with "The Dinner Party." The group began when the three members, all named Alice, were waitresses at a tiny diner. Truths are revealed. Chaos ensues. It is funny, fabulous, and fantastical.
Price $110 front row, $70, $55 mbrs.
Time Wednesdays thru Saturdays, 8pm show
Venue

The Studios of Key West

Address 533 Eaton Street
Key West, FL 33040 GET DIRECTIONS

Phone Number 305.296.0458