13
Please sign in to like the event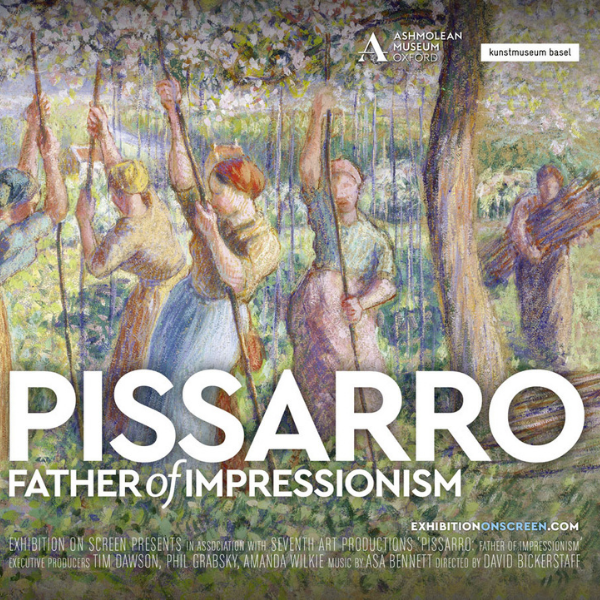 Visit Website
Buy Tickets Online
Facebook
Twitter
Instagram
Tell a Friend About this Event!
Join Free for Exclusive Benefits!
PISSARRO: FATHER IMPRESSION
Tue 05/24/2022
*One-time screening on Tuesday, May 24*

As one of the most celebrated artists of 19th-century France and a central figure in Impressionism, Pissarro was considered a father figure to many in the collective. His work was enormously influential to many artists, including Claude Monet and Paul Cézanne. Directed by David Bickerstaff (Van Gogh & Japan, Lucien Freud – A Self Portrait), PISSARRO FATHER OF IMPRESSIONISM reveals Pissarro's life and work through a series of intimate and revealing letters that he wrote to his family. This gripping film draws largely on the first major Pissarro retrospective in four decades at The Ashmolean, Oxford, and the remarkable Pissarro archive housed at the museum, exploring and highlighting the enthralling and hugely important biography and output of an incredible artist.
Price $5 - $13
Time 7:00 PM
Venue

Tower Theater Miami

Address 1508 SW 8th Street
Miami, FL 33135 GET DIRECTIONS

Phone Number 305-237-2463