Join Us Today!
YOU CAN SEARCH BY NAME OR SELECT ANY CATEGORIES YOU WANT
CultureOwl is your Go-To source for the arts! Now you can experience culture your way, with a fully customizable interface that keeps track of your interests and suggests events that are perfect for you.
Interested in a free outdoor concert? Checking out the newest museum exhibit? How about an enchanting evening of music and dance at the ballet? No problem. CultureOwl has eyes all Around Town to make sure you don't miss a beat. With our convenient mobile app, you'll hold the arts in the palm of your hand, making it easy to get your cultural fix on the go as you navigate your busy lifestyle. You can also easily share events you're interested in attending with family and friends and invite them to join the fun. And the added bonus? It's free! Spread your wings. Join us now and live artfully every day!
Visual Arts
Setting the Stage for Love
Family
FLORIDA RENAISSANCE FESTIVAL CELEBRATES MILESTONE 25TH SEASON IN 2017
Visual Arts
FLORIDA FESTIVALS: OUTDOOR ENJOYMENT FOR EVERY SEASON
Dance
Russian National Ballet Theatre: Swan Lake
2/26
Fort Lauderdale
Film
March of the Penguins - LIVE Broward Symphony with Guest Conductor Jeffrey Schindler
2/25
Davie
Music
Dennis DeYoung: The Music of Styx
2/25
Fort Lauderdale
Music
Concert for Kids: Heroes!
2/26
Miami Beach
Museums
Rekindled: Contemporary Southeastern Beadwork
12/12 - 11/22
Clewiston
Music
Melendi
3/4
Miami Beach
Dance
Chipollino
3/4 - 3/5
Aventura
Music
Miami International GuitArt Festival 2017: FIU Miami Guitar Orchestra
2/25
Miami
Music
103.1 WIRK's Rib Round Up presented by Ford
3/4
West Palm Beach
Kids
Annie
3/3 - 3/5
Miami
Theater
Xanadu
2/23 - 3/5
Fort Lauderdale
Music
Beethoven on the Beach
3/4
Miami Beach
Music
Presley, Perkins, Lewis & Cash
3/3
Aventura
Music
FIU Music Series: Amernet String Quartet
2/27
Miami Beach
Music
FIU Music Series: Ars Longa
3/1
Miami
Dance
Chipolino
3/4 - 3/12
Aventura
Music
Lang Lang in Recital
2/25
Miami
Music
FIU Music Series: Piano Alumni Concert
3/4
Miami
Kids
Young Talent Big Dreams Auditions on February 26
2/26
Miami
Lectures
Conversation Piece: A Modern Salon
1/20 - 1/19
Pompano Beach
Music
Miami International GuitART Festival: Muriel Anderson
2/26
Miami
Museums
Exhibit: Stitching History from the Holocaust
2/1 - 3/19
Miami Beach
Museums
Exhibit: Hot Couture: Florida Jews on the Fashion Scene, 1880s to Today
2/1 - 11/5
Miami Beach
Dance
Flamenco Festival: Stars of Flamenco
3/2 - 3/3
Miami
Music
Sting - 57th & 9th Tour
2/25
Miami Beach
Join us and experience culture that's custom-fit to your unique lifestyle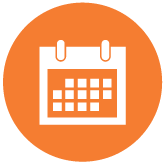 Search Events
Wondering what to do in Miami? CultureOwl's calendar is the quintessential source of art and culture events in the Miami area. Searching is easy. Discover things to do in Miami today in just one click! Or plan your cultural outing by simply selecting a date range for Miami upcoming events. There's a world of culture at your fingertips. Live Artfully!!
Search Restaurants
Complement a cultural event with your favorite food at nearby restaurants. CultureOwl has the perfect search that's made to order! When searching the events calendar, nearby restaurants are conveniently displayed in the search results, and vice-versa, giving dinner and a show an exciting new twist.
Search Venues
Whether you're interested in a leisurely stroll through an art gallery, catching the latest Broadway show in theaters, or taking in a new exhibit at a museum, CultureOwl has things to do for everyone who appreciates the art scene. With the venue search, you can hunt for cultural events at your favorite locations, many of which list their entire season line-ups.