Join Us Today!
YOU CAN SEARCH BY NAME OR SELECT ANY CATEGORIES YOU WANT
CultureOwl is your Go-To source for the arts! Now you can experience culture your way, with a fully customizable interface that keeps track of your interests and suggests events that are perfect for you.
Interested in a free outdoor concert? Checking out the newest museum exhibit? How about an enchanting evening of music and dance at the ballet? No problem. CultureOwl has eyes all Around Town to make sure you don't miss a beat. With our convenient mobile app, you'll hold the arts in the palm of your hand, making it easy to get your cultural fix on the go as you navigate your busy lifestyle. You can also easily share events you're interested in attending with family and friends and invite them to join the fun. And the added bonus? It's free! Spread your wings. Join us now and live artfully every day!
Culinary
FOODIE DIARIES - The Deck at Island Gardens
Music
Ten Unusual Musical Instruments to Make You Go Hmmm...
Music
The Ten Best Music Cities in the U.S.
Classes
Ballet Etudes of South Florida Master Dance Class
3/25
Miramar
Music
Chris MacDonald's Memories of Elvis in Concert
3/25
Aventura
Film
Indie Flicks: Some Beasts
3/31
Miami
Theater
The Music of Andrew Lloyd Webber
3/30
Delray Beach
Comedy
A Girls Night! Kate Siegel & Kim Friedman, Mother, Can You Not?
3/28
Miami
Comedy
Carrot Top
3/23
Fort Lauderdale
Dance
Swan Lake
3/26
Miramar
Museums
Rekindled: Contemporary Southeastern Beadwork
12/12 - 11/22
Clewiston
Theater
Big River
3/16 - 4/2
Fort Lauderdale
Galleries
One at a Time: Singular Photographic Images by Jeffrey Glasser
3/26 - 5/7
Miami
Museums
Exhibit: Hot Couture: Florida Jews on the Fashion Scene, 1880s to Today
2/1 - 11/5
Miami Beach
Theater
All The Way
3/22 - 4/9
Coral Gables
Music
Mike Love
3/26
Fort Lauderdale
Music
Diego Verdaguer y Amanda Miguel
3/25
Miami Beach
Music
Symphonic Giants
3/25 - 3/26
Miami Beach
Kids
Young Talent Big Dreams Auditions on March 25
3/25
Miami
Music
Blues on the Square - Albert Castiglia
3/30
Delray Beach
Music
Nestor Torres
3/23
Aventura
Music
The Symphonia | Boca Raton presents CONNOISSEUR CONCERT 4
3/26
Boca Raton
Music
Broadway Concert Series: Linda Lavin
3/29
Aventura
Kids
The Magic of Bill Blagg Live!
3/26
Aventura
Dance
Dance Now! Miami Presents Masterpiece in Motion: Ritmo Jondo
3/28
Aventura
Join us and experience culture that's custom-fit to your unique lifestyle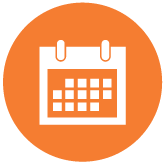 Search Events
Wondering what to do in Miami? CultureOwl's calendar is the quintessential source of art and culture events in the Miami area. Searching is easy. Discover things to do in Miami today in just one click! Or plan your cultural outing by simply selecting a date range for Miami upcoming events. There's a world of culture at your fingertips. Live Artfully!!
Search Restaurants
Complement a cultural event with your favorite food at nearby restaurants. CultureOwl has the perfect search that's made to order! When searching the events calendar, nearby restaurants are conveniently displayed in the search results, and vice-versa, giving dinner and a show an exciting new twist.
Search Venues
Whether you're interested in a leisurely stroll through an art gallery, catching the latest Broadway show in theaters, or taking in a new exhibit at a museum, CultureOwl has things to do for everyone who appreciates the art scene. With the venue search, you can hunt for cultural events at your favorite locations, many of which list their entire season line-ups.