CULTURAL CALENDAR
Live Artfully. Find Nearby Cultural Events
DINING GUIDE
Best restaurants around town
ART & culture
CULTURAL VENUES NEAR YOU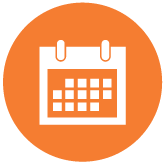 Search Events
Wondering what to do in Miami? CultureOwl's calendar is the quintessential source of art and culture events in the Miami area. Searching is easy. Discover things to do in Miami today in just one click! Or plan your cultural outing by simply selecting a date range for Miami upcoming events. There's a world of culture at your fingertips. Live Artfully!!
Search Restaurants
Complement a cultural event with your favorite food at nearby restaurants. CultureOwl has the perfect search that's made to order! When searching the events calendar, nearby restaurants are conveniently displayed in the search results, and vice-versa, giving dinner and a show an exciting new twist.
Search Venues
Whether you're interested in a leisurely stroll through an art gallery, catching the latest Broadway show in theaters, or taking in a new exhibit at a museum, CultureOwl has things to do for everyone who appreciates the art scene. With the venue search, you can hunt for cultural events at your favorite locations, many of which list their entire season line-ups.