Join Us Today!
YOU CAN SEARCH BY NAME OR SELECT ANY CATEGORIES YOU WANT
CultureOwl is your Go-To source for the arts! Now you can experience culture your way, with a fully customizable interface that keeps track of your interests and suggests events that are perfect for you.
Interested in a free outdoor concert? Checking out the newest museum exhibit? How about an enchanting evening of music and dance at the ballet? No problem. CultureOwl has eyes all Around Town to make sure you don't miss a beat. With our convenient mobile app, you'll hold the arts in the palm of your hand, making it easy to get your cultural fix on the go as you navigate your busy lifestyle. You can also easily share events you're interested in attending with family and friends and invite them to join the fun. And the added bonus? It's free! Spread your wings. Join us now and live artfully every day!
Performing Arts
10 Reasons to Dance
Culinary
Forget Your Troubles, Come on Get Happy Hour!
Culinary
The 2016 Culinary Forecast is in and it's HOT!
Culinary
Art & Libations: Untucked
Art Walks
First Friday Art Walk: Barb Fernandez
10/7
Delray Beach
Music
Broward College Chamber Players
10/1
Davie
Music
Prophets Of Rage
10/2
West Palm Beach
Theater
Journey to Mutum: A Cultural Encounter with the Yawanawá Tribe of Brazil
9/29 - 10/1
Miami Shores
Museums
Ardmore Ceramic Art
4/8 - 10/29
Dania Beach
Museums
Splash: The Sea in Ceramic and Glass Art
1/23 - 9/30
Dania Beach
Nightlife
Silent Disco, October
10/6
Delray Beach
Music
FIU Music Festival 2016: Raffaele Livio Ponti conducts Fanfare & Fantasy
10/5
Miami
Film
Donald Cried
10/7
Miami
Kids
Mad Magnetism & Shocking Electricity! One-Day Camp Adventure
10/3
Ft. Lauderdale
Museums
Stage & Screen: The Cult of Celebrity in Porcelain Art
1/23 - 9/30
Dania Beach
Galleries
Rootedness: Paintings by Moshe Kassirer & Photography by Ofer Nov.
10/6 - 12/4
Miami
Culinary
The Art of Tea
12/15 - 9/30
Dania Beach
Music
Peter Frampton Raw: An Acoustic Tour
10/5
Fort Lauderdale
Nightlife
Silent Disco, November
11/3
Delray Beach
Culinary
Rootedness Exhibit Special Event: Olive Oil Cooking Demo & Food Tasting
10/6
Miami
Kids
Justin Roberts & The Not Ready for Naptime Players - Smart Stage Matinee
10/4
Fort Lauderdale
Culinary
Taste the very best of Miami cuisine with Miami Spice
8/1 - 9/30
Miami
Tours
Thriller's 10th Year Anniversary
9/9 - 9/30
Miami
Dance
Peter London's Fire in the Coal Pot
10/1
Miramar
Tours
Thriller's Back to School Special
9/1 - 9/30
Miami
Join us and experience culture that's custom-fit to your unique lifestyle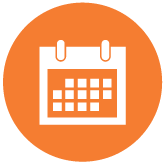 Search Events
Wondering what to do in Miami? CultureOwl's calendar is the quintessential source of art and culture events in the Miami area. Searching is easy. Discover things to do in Miami today in just one click! Or plan your cultural outing by simply selecting a date range for Miami upcoming events. There's a world of culture at your fingertips. Live Artfully!!
Search Restaurants
Complement a cultural event with your favorite food at nearby restaurants. CultureOwl has the perfect search that's made to order! When searching the events calendar, nearby restaurants are conveniently displayed in the search results, and vice-versa, giving dinner and a show an exciting new twist.
Search Venues
Whether you're interested in a leisurely stroll through an art gallery, catching the latest Broadway show in theaters, or taking in a new exhibit at a museum, CultureOwl has things to do for everyone who appreciates the art scene. With the venue search, you can hunt for cultural events at your favorite locations, many of which list their entire season line-ups.