20
Please sign in to like the event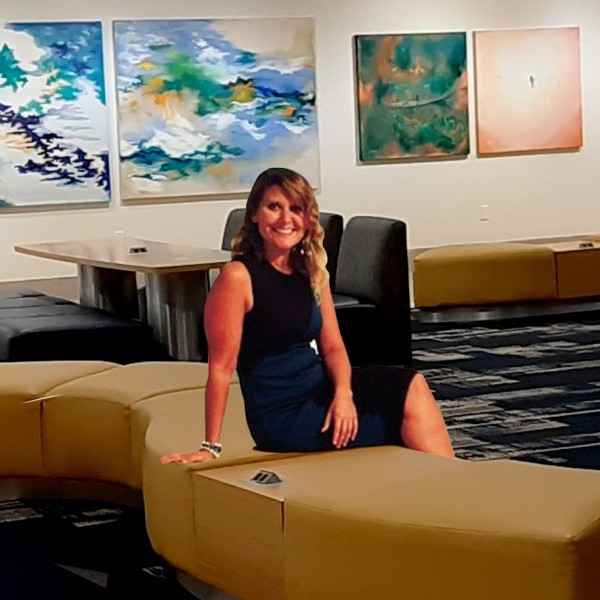 Visit Website
Buy Tickets Online
Facebook
Twitter
Instagram
YouTube
Tell a Friend About this Event!
Join Free for Exclusive Benefits!
Inner Heavens: Gabriela Esquivel Exhibit & Closing Reception
Thru Fri 08/26/2022
Exhibit is open now; Closing Reception is Friday August 26, 6-8 pm.

FIU Graham Center Student Art Gallery Presents 'Inner Heavens'

Costa Rican Cultural Ambassador and Interdisciplinary Artist Gabriela Esquivel creates abstract and figurative paintings to connect with the Divine.

FIU Graham Center Student Art Gallery is proud to present an original installation by Gabriela Esquivel entitled Inner Heavens, a collection of artworks made on acrylic on canvas, mixed media, and watercolor on paper.

The exhibition runs during August, 2022.The closing reception takes place on August 26th, 2022, at 6 pm where FIU student and cellist Itzel Manon will be featured performing Gabriela Esquivel's composition for Solo cello titled 'The Summit'. For more information visit https://linktr.ee/gabrielaesquivel

Gabriela Esquivel's exhibit will fascinate and delight the visitors. We invite you to take the time to walk through her 'inner heavens' and experience a spiritual moment where every breath taken is made of pure freedom and love.

Admission is Free; Please RSVP on Eventbrite by tapping the 'Buy Tickets Online' link.

Price Free; please RSVP by tapping the Purchase Ticket link.
Time Reception Friday 8/26, 6 - 8pm
Venue

FIU Graham Center

Address 10955 SW 15th Street, GC 1210
Miami, FL 33199 GET DIRECTIONS

Phone Number 305-348-9277