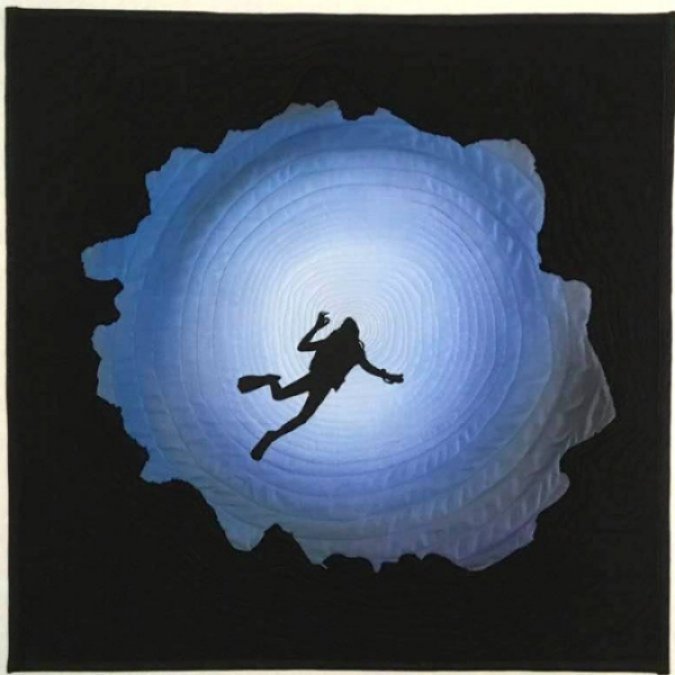 Kick off the New Year with a unique exhibit entitled Floridian Flavors: Characters Culture & Cuisine at the Court House Cultural Center.
Members of the Studio Art Quilt Associates, Inc. (SAQA), Florida Region, have created this collection of juried art quilts that celebrate the rich and varied cultures, clothing, food, holidays, languages, history, and customs of residents, visitors and native-born Floridians.
The Sunshine State is one of diversity and inclusion, attracting people from all over the globe and these magnificent fabric masterpieces will reflect their uniqueness and lifestyles.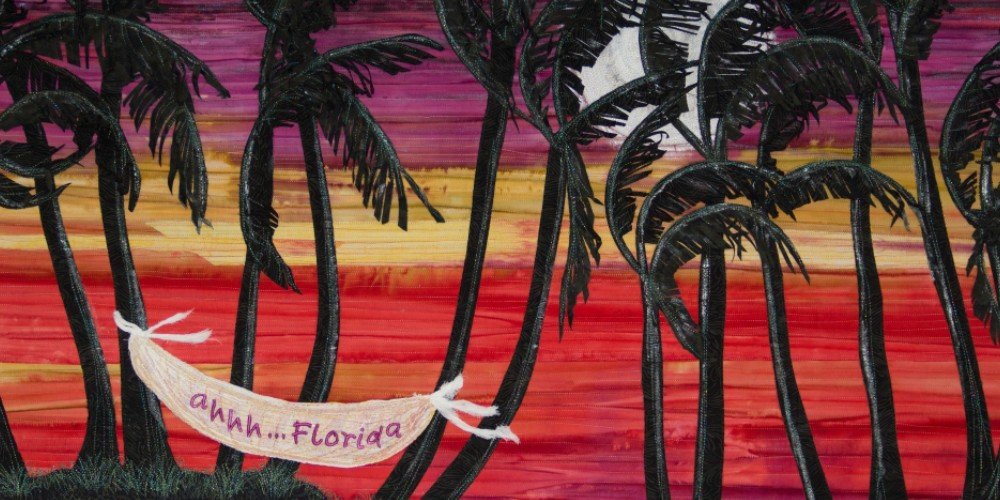 Moondance by Candace Phelan
Studio Art Quilt Associates, Inc. (SAQA) is a nonprofit organization whose mission is to promote the art quilt: "a creative visual work that is layered and stitched or that references this form of stitched layered structure."
Over the past 30 years, it has grown into a dynamic and active community of nearly 4,000 artists, curators, collectors, and art professionals located around the world whose vision is that the art quilt is universally respected as a fine art medium.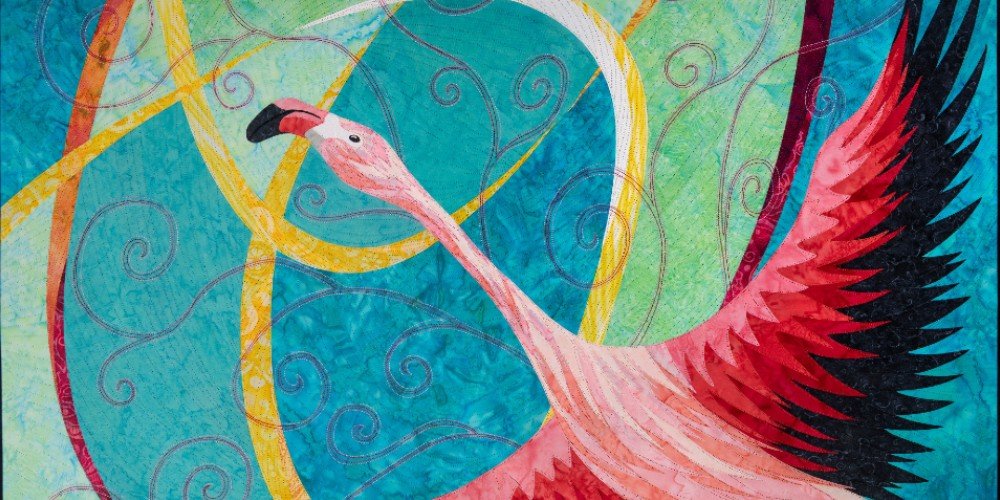 Flamingo in Paradise by Kestrel Michaud
There are 8 "pods" (or chapters) in Florida and 3 of the 30 artists participating are from the local area: Kim Laffont, Fort Pierce; Sharon Buck, Okeechobee; and Susan Rienzo, Vero Beach
The Court House Cultural Center, located at 80 SE Ocean Boulevard, Stuart is open Tuesday 10AM–6PM and Wednesday–Saturday 10AM–4PM. Admission is free. Court House Cultural Center monitors CDC guidelines regularly and takes whatever health and safety precautions are timely and appropriate. Visit www.martinarts.org or call 772-287-6676 for information.