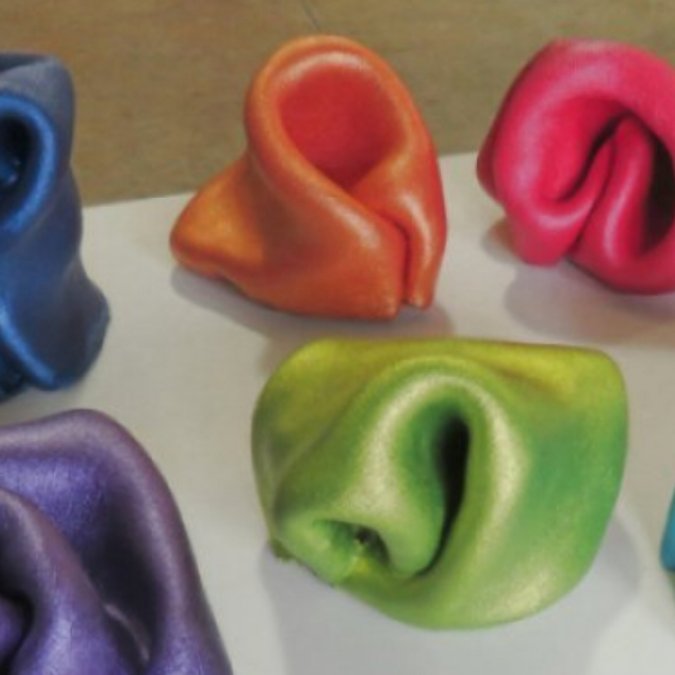 Ted VanCleave has been creating art for more than thirty years, influenced by his years living in San Francisco, Los Angeles & Miami before making Saint Petersburg, FL his home in 2017. VanCleave's Sinuosity sculptures are sought after for their sensuous shapes, delicate folds & metallic finishes, but they are also a dichotomy. Each sculpture looks like gently folded fabric that could easily be compressed and flattened but they are as hard as a rock and permanently frozen in their final expression.
Culture Owl: We understand that you will be exhibiting a new version of your Sinuosity Sculptures this year. Can you tell us more about them?
VanCleave: Yes, this year for the first time I'll be exhibiting my new mini and petite size sculptures. They are small versions of my larger sculptures. Same beautiful folds and finishes but in a petite size.
Culture Owl: How did this smaller sculpture size come about?
VanCleave: A couple of years ago my sculptures were exhibited at Art Miami by a Swiss gallery and in their booth was a maquette sized sculpture by Alexander Calder and I was completely taken by it's diminutive size and scale. The form and detail were all there but without the normal sense of scale you get with most of Calder's works. I decided then and there to create a maquette size series of smaller sculptures.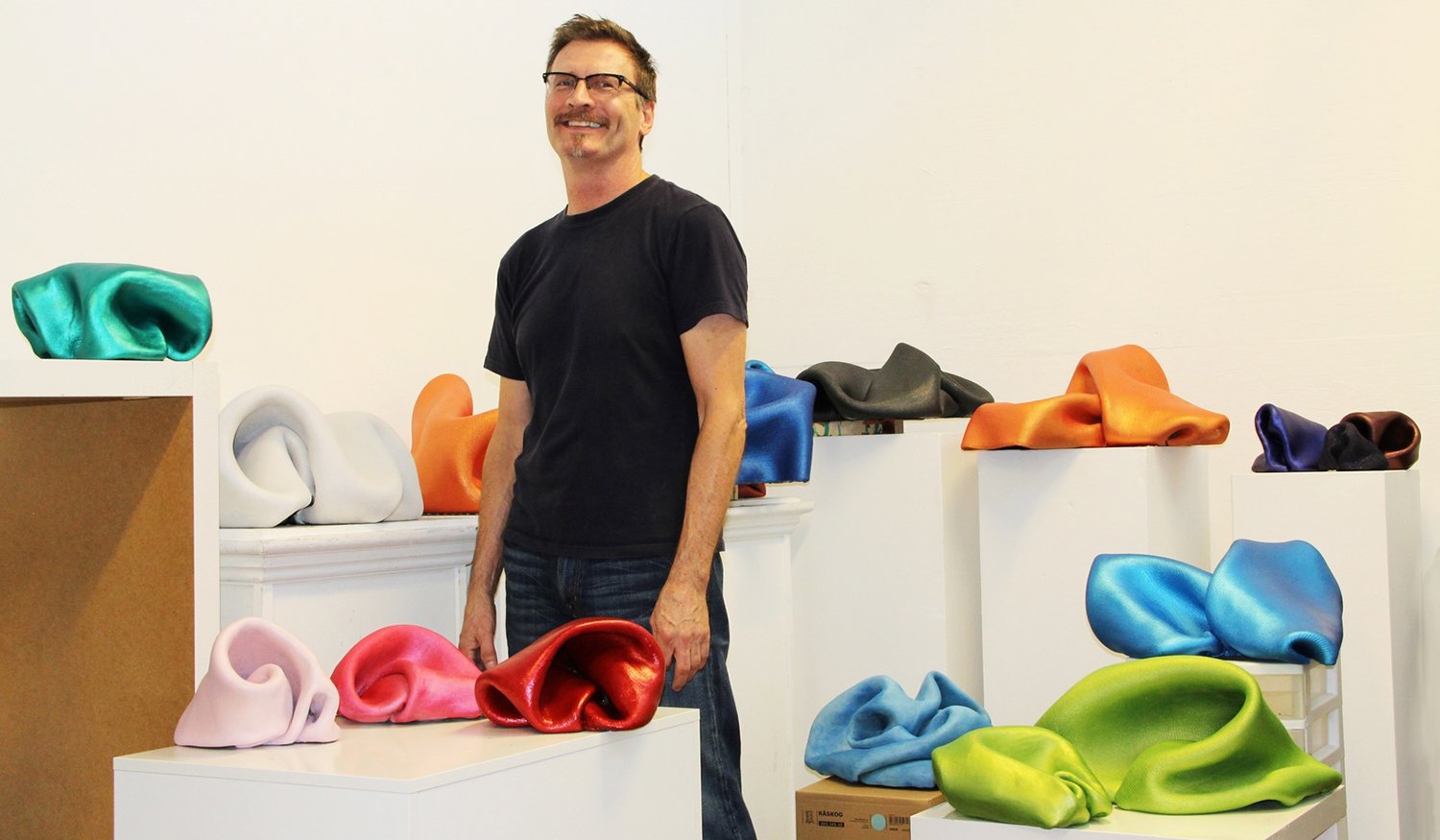 Culture Owl: What is it about your sculptures that draws people to them?
VanCleave: I've broken them down into two visual components, form and color. Their sensual shapes are accented by the subtle sheen of hand applied metallic paint that reacts favorably to any lighting condition. I love how their curved highlights fall into shadow accentuating their sinuous form. Their visual Zen-like queues infuse a calm meditative quality within.
Culture Owl: Are your sculptures available for viewing during Art Basel / Miami Art Week?
VanCleave: Yes, I'm fortunate to have my sculptures in three major art fairs this year. They are available at the following fairs.
CONTEXT Art Miami by Fabrik Projects (Los Angeles) booth C25
SCOPE Miami Beach at Stella Ripley Gallery (Quebec) booth A07
PULSE Miami Beach at eKo (NYC) booth 411
You may view VanCleave's Sinuosity sculptures online at www.tedvancleave.com