Symphony
South Florida's symphonic music scene is as eclectic as they come, with groups performing classical, extravagant and innovative musical productions that transcend genres, tastes, cultures, and even entire art forms. Yes, you can catch classics like Beethoven, Mozart and Brahms; we are blessed with world-class symphonies and orchestras. But you can also experience modern, live performances to epic movie soundtracks like "Game Of Thrones" or popular video games like "The Legend of Zelda". These performances cultivate the symphony lovers of tomorrow quite innovatively.
Nu Deco Ensemble is arguably the most imaginative approach to symphony, and worthy of a specific mention. The diverse group of musicians embarks on "genre-bending musical explorations" with creative additions such as DJs, dancers, and visual media artists.
Innovative ways of enjoying the Symphony:
7,000-square-foot outdoor Wallcast at New World Symphony
Innovative performance by Nu Deco
Opera
The South Florida opera scene might not be as eclectic as the symphony one, but it surely isn't any less impressive. In fact, it's like a compact excerpt of everything you could ever ask of opera in general – majestic voices, captivating music, elaborate costumes, passionate acting, all wrapped in a splendid, theatrical sheath that dramatically raises both the stakes and the standards.
Florida Grand Opera performs 4 mesmerizing productions in Dade and Broward Counties. The company has a rich history of 78 years in South Florida and its productions boast world-class status. After all, it was in FGO's production of Lucia di Lammermoor where Luciano Pavarotti made his U.S. debut in 1965. This year, FGO elevates opera to a communal experience. They will be performing Frida in smaller settings like Parker Playhouse and Miami-Dade County Auditorium instead of the usual Broward Center and Adrienne Arsht.
The Palm Beach Opera, performing at the Kravis Center, incorporates all kinds of fun events like the unique blend of education and opera Lunch & Learn, the self-explanatory Happy Hour Series, and peeks behinds the scenes in the form of Opera Conversations. Every performance involves a pre and post-show phase, which help you understand the performances on a deeper level and enrich you overall opera experience.
This year's Opera highlight:

FRIDA
by Robert Xavier Rodríguez
Robert Xavier Rodríguez's colorful score is a perfect match for the passionate art of the legendary painter Frida Kahlo. Although the artist was wracked by agonizing physical pain and caught up in a stormy marriage to Diego Rivera, the flame that fueled Kahlo's art just kept burning and never turned to ash. She created fifty-five self-portraits. But no portrait of her is quite as revealing as the one in Rodríguez's opera.
Miramar Cultural Center | ArtsPark - 3/16 - 3/17
Parker Playhouse - 3/28 - SAT 3/30
Miami-Dade County Auditorium - 3/21 - SUN 3/24
Music
Whatever genre of music you like, there is something playing for you almost any night of the week. From small stages to large, elaborate productions, here are some picks to put on your radar this season: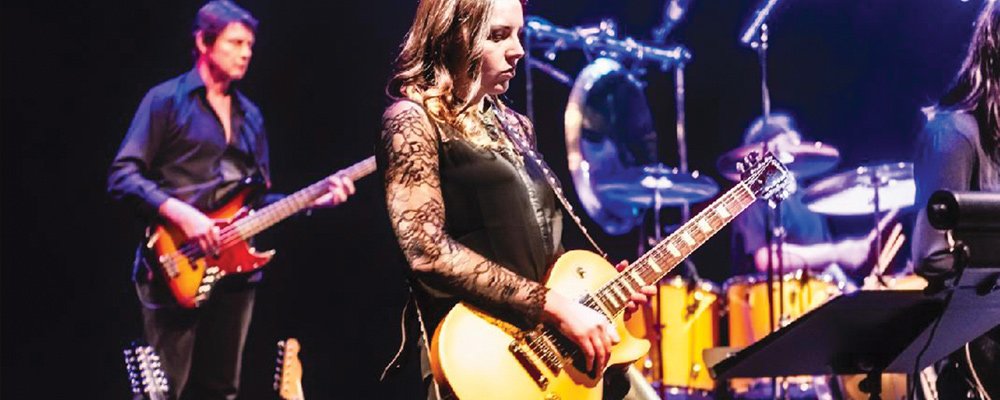 CLASSIC ALBUMS LIVE:
This is NOT a local tribute band! For the first time in popular music, the greatest albums from the 60s and 70s are recreated live on stage, note for note, cut for cut. Founded in 2003 by Toronto musician Craig Martin, Classic Albums Live has quickly earned a stellar reputation for perfectly recreating classic albums, but without the cheesy costumes or shoddy impersonators.
Led Zeppelin - 11/10
The Beatles - 12/29
Fleetwood Mac - 1/12
Eagles - 3/2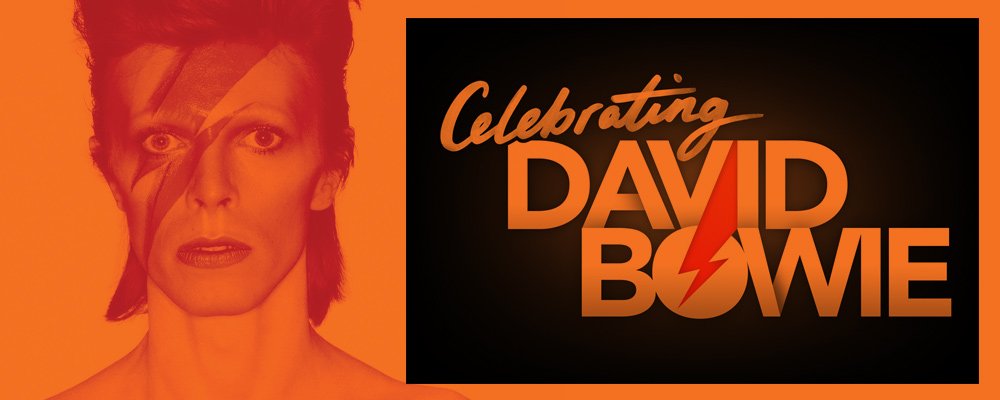 A BOWIE CELEBRATION
Join key alumni musicians of David Bowie's bands from across the decades, anchored by his longest standing member Mike Garson along with other amazing Bowie band alumni with A BOWIE CELEBRATION: The David Bowie Alumni Tour featuring an unforgettable and critically acclaimed evening of Bowie songs with world-class vocalists and an ever rotating mix of hits and deep cuts. An ever-shifting collection of Bowie friends, bandmates and world class musicians performing epic career spanning concerts of Bowie music, Bowie-style! More than just a mere salute, Celebrating David Bowie keeps David's music alive with musicians who worked closely with him throughout his career and others who he greatly influenced.
Parker Playhouse - 3/16
Theater
Theater buffs know that the theater extends far beyond Broadway. Although Broadway in South Florida is very colorful this year, here are a few smaller productions you shouldn't miss: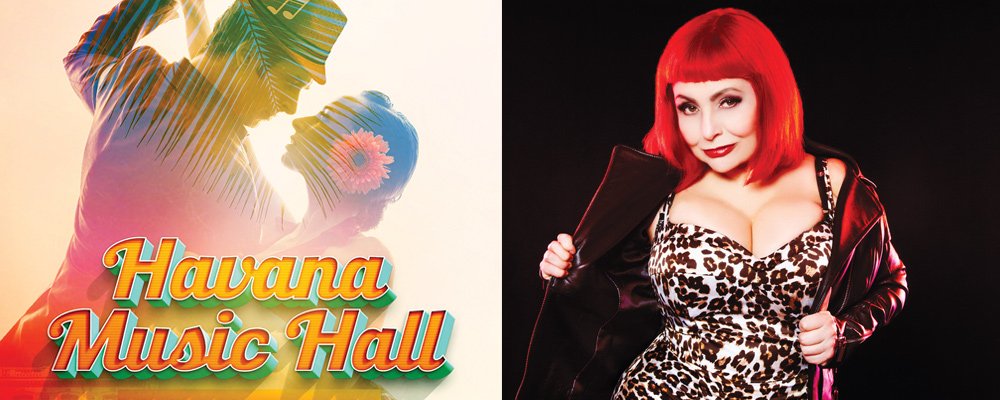 HAVANA MUSIC HALL
This brand new musical was selected specifically by Actors' Playhouse's artistic team to develop in Miami on its way to Broadway. An exciting world premiere, Havana Music Hall reflects the pulse of our community with its irresistible musical beat and heartwarming story centering on Cuban musicians Rolando and Ramona Calderon, and their lives in Cuba from 1958 to the present. Just as their local Havana band is about to get its big break, the Revolution tears apart the only world the duo have ever known. This moving and relevant new musical explores the challenges and joys of one family's 60-year odyssey for survival, presenting a journey which immigrants of all cultures from around the world have traveled for generations.
Actors' Playhouse at the Miracle Theatre - 10/10 - 11/18
PENNY ARCADE: LONGING LASTS LONGER
A legendary avant-gardist and New York's undisputed Queen of the Underground.
Performance artist, writer, poet and experimental theatre-maker Penny Arcade is known for her magnetic stage presence, take-no-prisoners wit and content-rich plays and one-liners. Her willingness to speak truth to power at the expense of career concerns and her efforts to use performance as a transformative act have made her an international icon of artistic resistance.
LONGING LASTS LONGER is a rock n' roll blend of stand-up comedy and memoir—a fierce, visionary and ultimately hopeful critique of New York's slide from the "city that never sleeps" to the "city that can't wake up."
MDC Live Arts Lab - 11/8 - 11/10
Dance
With the vibrant Latin and Caribbean spirits permeating this sun-bathed place, you can move along to the contagious grooves regardless of your cultural background. But besides the Latin and Caribbean flair, South Florida pulses in sync with many different styles of dance. Here are some of our dance performance picks:
PAUL TAYLOR DANCE COMPANY
Blending natural movement with complex patterns and rhythms, Paul Taylor Dance Company performs its signature masterwork of American dance, "Esplanade". Set to the music of Bach's Violin Concert No.2, this one-of-a kind, fearlessly experimental performance transforms the simplicity of ordinary actions such as walking, running, and skipping into an elaborate contemporary piece, capturing the true essence of modern dance.
The full program will include two additional works to be announced. Don't miss your chance to experience "America's most magnificent dancing machine performing America's most deeply communicative and wildly theatrical modern dance" - San Francisco Examiner.
Broward Center for the Performing Arts - 3/19 - 3/20
FLAMENCO FESTIVAL MIAMI 2019: BALLET FLAMENCO SARA BARAS
Celebrated for her brilliant footwork and captivating stage presence, Sara Baras has become internationally famous in a career that has spanned more than 20 years and earned her dozens of prestigious dance awards, including Spain's highest dance honor (National Dance Award), France's Medaille de Vermeil de la Villa de Paris, Kennedy Center's Gold Medal in the Arts and the National Dance Gold Medal of Andalucía, the birthplace of flamenco. Her career is represented by the education that she received from her mother, Concha Baras, the teacher who has had the most influence on her professional path. Baras captures the emotion, drama, and passion of traditional flamenco with a vibrant contemporary edge. Described by The Guardian as a "woman who can dance up not just a flamenco storm, but a hurricane," Baras has created and choreographed 11 original evening works and delivered more than 4,000 magnificent performances with her company all over the world.
Ziff Ballet Opera House - 3/13 - 3/17
Festivals
Let's go outdoors this season. So many festivals to choose from, it's hard to decide which to visit. Here are some coming up that we thought should be on your radar:
SOUTH FLORIDA SEAFOOD FESTIVAL
The South Florida Seafood Festival is a celebration of all things seafood and waterfront living, giving people their fill of the freshest, tastiest delicacies of the sea. Set in Miami's historic Marine Stadium, this seafood festival provides great food and good times for anyone looking to experience a slice of Florida's diverse culture.
Use code: CULTUREOWL to save $5 off your ticket today.
Miami's Historic Marine Stadium - 10/20 - 10/21
DELRAY BEACH CRAFT BEER FESt
Craft the perfect night out in Delray Beach with the 8th annual DELRAY BEACH CRAFT BEER FEST! Your ticket gets you UNLIMITED SAMPLING of more than 100 craft brews and ciders… wines too! Attendance is limited to give everyone the best beer tasting experience. VIP ticket holders get exclusive tasting of all beers and wines from 6:30 to 7:30 p.m. Ticket includes a commemorative tasting mug, and featured tap releases; only 500 VIP tickets are available. General admission opens at 7:30 pm. WHAT TO EXPECT: DJ music early on, followed by the headlining band; pub bites from local restaurants for purchase; photo booth, game area and LIVE art; cash bar with mixed drinks and water (no beer for sale).
Old School Square - 5/10
36TH ANNUAL MIAMI DADE COLLEGE'S MIAMI FILM FESTIVAL
Ten days of films, masterclasses, happy hours, and parties throughout Miami-Dade County.
3/1 - 3/10
Visual Arts
South Florida's visual art scene is impressive. Street art, sculptures, paintings.... you can find it all in museums or simply by walking through the sunny streets. Visual art augments our local identity, not only during art week in December, but year round. Let art move you...
International Kinetic Art Exhibit Celebrating Art in Motion
Art that ranges from optical illusions to mechanical movement has been defined as Kinetic art. Most kinetics are interactive, made up of parts designed to be set in motion by an internal mechanism or an external stimulus, such as a Solar, Water, Wind, Electricity or Viewer-Interactive. In contrast to fine art exhibits which are set up in galleries and studios for patrons to admire, Kinetic art is an interactive form of art that leads its viewers to wonder how it is made and how does it move. Some kinetic art installations are set up so that observer or visitor can walk in, on, or become a part of them. Kinetics communicate sensorial experiences, allows the artist to break barriers and often includes multiple disciplines.
www.intlkineticartevent.org
Cultural District – Boynton Beach - 2/1 - 2/3