New World School Of The Arts "Emerge" BFA Dance Concert Highlights Passion, Skill And Creative Choreography
By: CultureOwl
|
02/04/2016
|
Performing Arts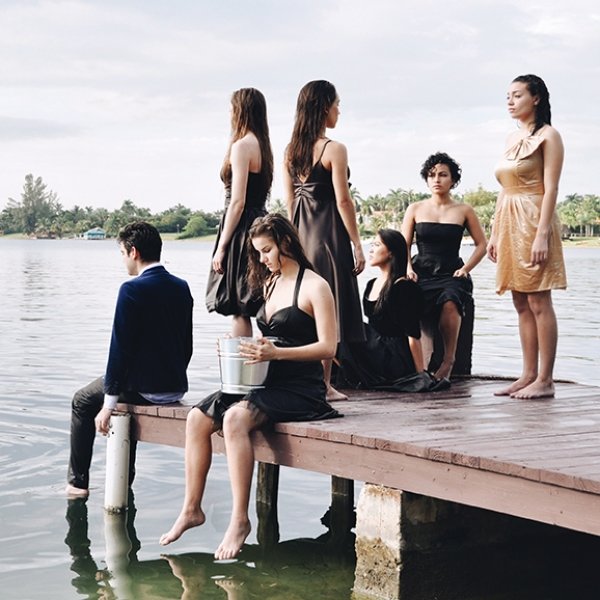 February 19th and 20th
On February 19th and 20th, the New World School of the Arts presents its College BFA Dance Concert. As one of the most anticipated performances of the college, this concert will present Emerge, a program that showcases the passion, skill, and creativity of nine new choreographic voices. As the title suggests, this dynamic program will present a program of works that embodies the joys and struggles of emerging as a creative artist and performer. The BFA Dance Concert marks the most comprehensive and final project delivered by NWSA's dance graduates.
According to Mary Lisa Burns, dean of dance at NWSA, "Taking inspiration from this pivotal point in their artistic lives, these nine choreographer/dancers have worked, with guidance from NWSA faculty member Lara Murphy and feedback from the full faculty of professional dancer/choreographers, to bring their kinetic imaginations and skills in a variety of styles of dance to the stage. From a powerful contemporary ballet en pointe to the infectious rhythms of tap dance, the evening presents dances evoking a bustling New York City sidewalk, the memory of shared family togetherness, and a duet of sensuously menacing danger. The gifts and aspirations of these young artists emerge before our eyes as the evening unfolds." "The BFA performance for the college dancers is essentially their performance pieces," explains Lara Murphy. "They have to be responsible for every aspect of it – choreography, dancing, costuming, lighting design, budgeting, press releases – they have to practice writing all these things and developing all of these aspects just as they would if they wanted to produce their own performance. This allows them to test the waters, to challenge themselves, and to take risks that they might not be able to take choreographically because they have the faculty support."
The BFA Dance Concert choreography includes: Penumbral Abyss choreographed by Felipe Arencibia, is a contemporary ballet work for four women dancing en pointe, which evokes images of darkness suffocating light in an ominous setting of movement, imagery, and music.
Connections & Detachments, a vibrant dance for eight dancers pits tap dancers against contemporary modern dancers and evokes the tension between the tedium of a New York City bus stop and the swirl of activity that surrounds it.
Choreographer Laura Lopez presents a sinuously flowing duet, Menace, danced by Lopez and Eric Gil in which embodied fear surrounds and threatens to engulf, control, and smother.
Gourmet a la Francais is a warm and whimsical invitation to the world of choreographer Zoe Austin's childhood memories of family cuisine with the women of her French-Canadian family. This dance for three, set to music by Annie Cordie and Jacques Brel, brings this world to life.
New World School of the Arts was created by the Florida Legislature as a center of excellence in the performing and visual arts. It is an educational partnership of Miami-Dade County Public Schools, Miami Dade College and the University of Florida. Through these educational partnerships NWSA' audition-based dance program, accredited by the National Association of Schools of Art, Dance, Music and Theater, offers the high school diploma and four-year BFA college degree. Areas of concentration in Dance include Ballet, Choreography, Modern Dance, and World Dance.
The NWSA Dance BFA Concert begins at 7:30 PM at the New World Dance Theater, 25 NE 2nd Street, downtown, Miami. General admission, students and seniors: $5. For tickets and more information, call 305-237-3341 or visit www.nwsa.mdc.edu.