NEW WORLD SCHOOL OF THE ARTS 30TH ANNIVERSARY "RISING STARS" SHOWCASE
By: CultureOwl
|
04/05/2017
|
Performing Arts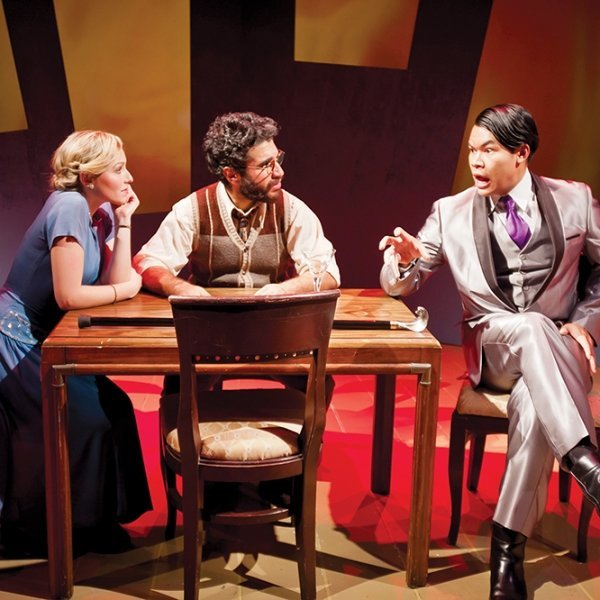 MARCH 31, 2017
NEW WORLD GALLERY, OLYMPIA THEATER, NEW WORLD DANCE THEATER
New World School of the Arts, Miami's premier arts conservatory, once again presents its most acclaimed event of the year, Rising Stars Showcase, in celebration of the school's 30th Anniversary. This high-energy, Broadway-style extravaganza is an unmatched platform to highlight distinguished alumni who have returned home this year to recognize the school's success and to share their own career achievements in Dance, Music, Theater, and Visual Arts. This showcase is also the perfect venue for the community to experience the artistry that is fostered and nurtured at the downtown arts conservatory.
If you haven't experienced a performance by New World, it's time you do! You will experience exceptional talent. It's likely that you will enjoy a performer just on the brink of being famous. This exciting program includes a vibrant and diverse art exhibition at the New World Gallery, followed by performance excerpts of renowned works in dance, music and theater at the Olympia Theater, capturing the artistic heart and soul of its guests.
The three educational institutions that made NWSA a reality more than three decades ago, Miami-Dade County Public Schools, Miami Dade College and the University of Florida, will be recognized on-stage. Also honored will be Bank of America - an institution that has demonstrated its commitment to NWSA and support of arts education in the community since New World School of the Arts opened its doors in 1986. The evening will culminate with a grand VIP 30th Anniversary Celebration at New World School of the Arts, where VIP ticket holders, including art enthusiasts, supporters, friends and family, will be welcomed to join New World School of the Arts in a champagne toast for many more years of academic and artistic success.
Event Highlights:
Rising Stars Performing Arts Showcase
Friday, March 31, 7:00 pm
OLYMPIA THEATER
174 E. Flagler Street,
Downtown Miami, 33132
Tickets: $50, $30, $20 –
Performance tickets: Olympia Theater or nwsa.mdc.edu
Rising Stars Visual Arts Exhibition
Friday, March 31, 5:00 pm – 6:30 pm
NEW WORLD GALLERY
25 NE 2nd Street,
Downtown Miami, 33132
Exhibition is Free and open to the public
Rising Stars 30th Anniversary Celebration
Friday, March 31, Immediately after
the Performance
NEW WORLD DANCE THEATER
25 NE 2nd Street, 8th Floor
Downtown Miami
Tickets: $300 - $500
VIP tickets: jleary@mdc.edu
or 305-237-3502
VIP tickets include Exhibition, Performance, welcoming cocktails, VIP Celebration, complimentary champagne, complimentary parking, complimentary transportation between Olympia Theater and New World School of the Arts.
NWSA Rising Stars Alumnus Awards
Rising Stars Alumnus Awards recognizes the alum's artistic achievements, as well as his/her growth and development as an artist. The 2017 Rising Stars Alumnus Award this year will be offered to Gaby Diaz (NWSA Dance), Mauricio Cespedes (NWSA Music), Randall Emmett (NWSA Theater) and Adler Guerrier (NWSA Visual Arts).
For more information, please visit www.nwsa.mdc.edu.