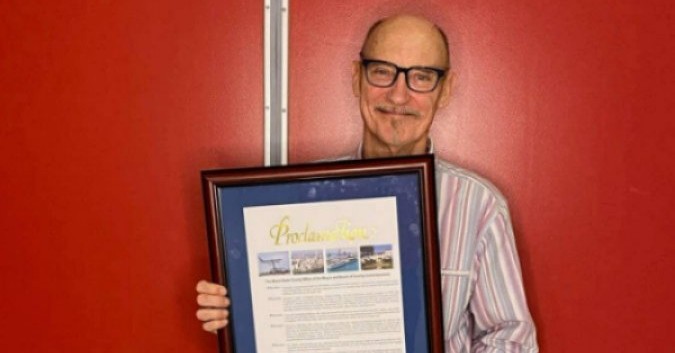 Edward J.Allen, the co-founder of Arts-in-Education theater company Fantasy Theatre Factory, has been recognized by Miami-Dade County for his over four decades of work with the Florida non-profit theater and for his work with Healthy Humor as a Clown Doctor at Nicklaus Children's Hospital.
Mr. Allen was recognized by Mayor Daniela Levine Cava, Chairman Jose "Pepe" Diaz, and the Board of County commissioners for his work in bringing the arts and culture to the children and families of MiamiDade County for over four decades, with the commission proclaiming December 20th, 2021, as Edward J. Allen Day in Miami-Dade County.
The Mayor's proclamation states in part, "Mr. Allen's achievements are vast, but today it is his passion for putting a smile on others faces that has truly impacted those who call Miami-Dade County home, therefore it is only fitting that he be applauded for bringing goodness into the lives of countless people."
"I'm so grateful to be the recipient of this award that honors service to Community over the years," said Mr. Allen in reaction to news of this honor. He added, "It's true, since 1977, is has been my mission, as well as Fantasy Theatre's, to bring joy and inspiration into this world. How wonderful to be acknowledged and remembered for bringing laughter and fun to children and families throughout Florida. I thank the County Commissioners and the Mayor for giving recognition to the value of laughter, and I am humbled that you have chosen me to represent that choice."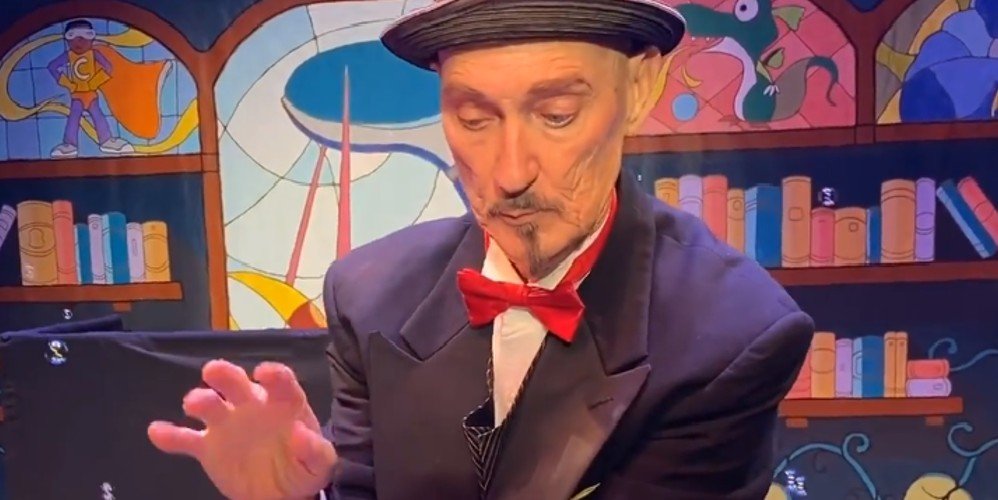 "All of us here at Fantasy Theatre Factory couldn't be more proud of Ed and his achievements," said Fantasy Theatre Factory's current Executive Artistic Director Larry Fields. He added, "I've been so fortunate to have had an opportunity to see Ed work up-close and in-person for over 15 years now, his passion for the arts is contagious. Seeing him bringing the joy and magic of theater to some of the most underserved children in our community has been such a gift for me and most importantly for our children and families." Mr. Fields also thanked Miami-Dade County, noting, "We are very thankful to Mayor Levine Cava, the Board of County Commissioners, and to Director of Cultural Affairs Michael Spring and Deputy Director Marialaura Leslie for them coming together to make this special honor happen for Ed."
Mr. Allen turns 71 on December 20th 2021. Fantasy Theatre Factory joins with Mayor Cava, the Board of County Commissioners, and the entire Miami-Dade community in celebrating this pillar of our community, and in thanking him for being a force for good in our community for over 40 years through his work in the arts.