2ND ANNUAL FORWARD MOTION PHYSICALLY INTEGRATED DANCE FESTIVAL & CONFERENCE COMING TO MIAMI
By: CultureOwl
|
07/30/2019
|
Performing Arts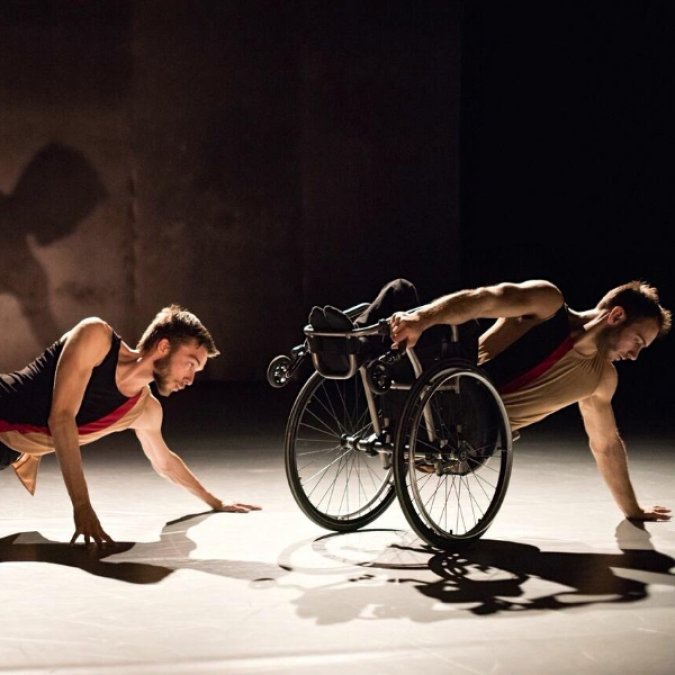 What makes a body beautiful? What makes a dancer's movement's graceful and artistically meaningful? Contrary to the responses most of us might venture, the dance companies and individuals participating in the second annual Forward Motion Physically Integrated Dance Festival & Conference share some unique perspectives.
They are part of an exciting and growing approach to performance that is inclusive of those with and without disabilities and seeks to redefine dance vocabulary and the way in which choreographers use the human body. Produced by Florida's own groundbreaking integrated dance pioneers, Karen Peterson and Dancers, the second festival (September 25-28, 2019) promises to be even more exciting than last year's first edition, featuring some of the best dance companies of any kind, in performance, in discussion and holding workshops.
"We are so excited to continue this unique event for a second year, one that truly breaks open our ideas of what contemporary dance can be," says Karen Peterson, Founder and Artistic Director of both her own Karen Peterson and Dancers company, and the Forward Motion event. "Working with these artists, who are pushing the boundaries of their own physical and audience expectations, gives us a glimpse of a world built on diversity and inclusion that is rich and satisfying for me."
The Forward Motion schedule includes a conference, a free collaborative performance, and workshops and classes for a range of students and communities. Two major performances featuring the dance companies will take place at the Miami-Dade County Auditorium. Visiting companies who will perform, in addition to Karen Peterson and Dancers, are:
•New York City's Heidi Latsky Dance, whose mission is redefining beauty and virtuosity through performance and discourse, uses performers with unique attributes and incorporates those with disabilities. They have received numerous awards, commissions and residencies.
•California and New York-based Kinetic Light, whose artistic leader is Alice Sheppard, a former dancer with the iconic AXIS physically integrated company, works in the fields of art, architecture and design, creating, performing, and teaching at the intersections of disability, dance, and race.
•London's Step Change Studios is an award-winning, pioneering dance company committed to making dance accessible for everyone, and includes disabled and able bodied dancers. They work in a variety of styles, including creating physically integrated ballroom dance performances.
Visit www.ForwardMotionMiami.com for full Forward Motion information, schedule and ticket purchase links. Friday and Saturday shows are each $30 general admission, $20 for students with ID, seniors 65 and over, and people with disabilities; special discount ticket packages that include both performances, conference and workshops available. Show tickets through Ticketmaster or in-person at the Auditorium box office.