Tweet
The Arsht Center is a Tour de Force to be Reckoned With
The Arsht Center has definitely earned its reputation as Miami's pinnacle of live music. Not only does its acoustic gem, the Knight Concert Hall, boast 2,200 seats and a technically sophisticated design with movable acoustic panel doors to maximize sound for endless acoustical combinations, major artists from around the world enthusiastically seek to perform there. It's no wonder thousands flock to the Arsht each year to enjoy their favorite musical genres or experience something new and dynamic.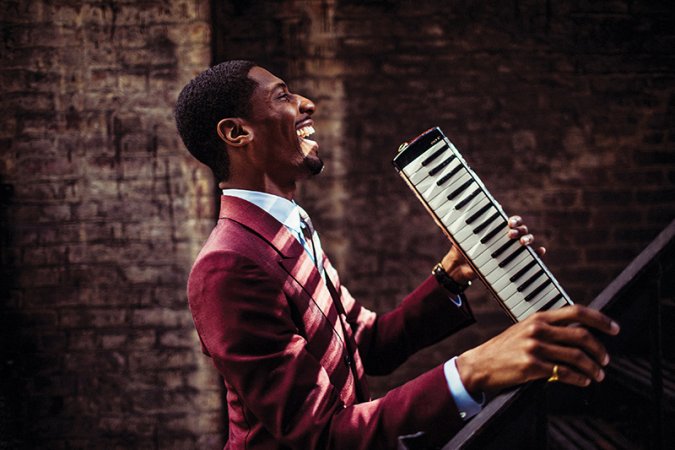 "Our mission is to serve all lovers of traditional performing arts by bringing the titans of classical music and beloved Broadway hits to Miami, while at the same time inviting audiences to experience new genre-blending performances," says Liz Wallace, Vice President, Programming, Arsht Center
For its 12th season, the Arsht Center presents an assortment of musical styles that are sure to appeal to a broad range of music lovers, as diverse as Miami itself.
This year marks the 10th anniversary of the Arsht Center's Jazz Roots series, which Wallace observes has "added to the vibrant musical scene in Miami," with the Knight Concert Hall becoming "a destination for spectacular jazz artists." This year's Jazz highlights include an Ella Fitzgerald 100th Birthday Tribute (November 3, 2017), An Evening with Jon Batiste and Stay Human (December 15, 2017), Generations: Joey Alexander and Ramsey Lewis (January 12, 2018), George Benson: A Night of Breezin' and Greatest Hits (February 16, 2018), Gregory Porter; The Voice of Our Time (March 2, 2018), and Cubismo! Chucho Valdes: Irakere 45 (April 20, 2018). "In the first decade, 80,000 guests have enjoyed Jazz Roots and more than 8,000 students have participated in the hands-on education program that is integral to the mission of the series," explains Wallace. "With the extraordinary talent scheduled for this season, I am excited to continue our commitment to presenting great jazz artists as the series begins its second decade."
Movie and Video Game music are hot new trends, especially for engaging young people in the live performing arts. Says Wallace, "Throughout the season, we will also bring together, a live orchestra with hugely popular films, like Oscar winners Harry Potter and Amadeus and even video games, like The Legend of Zelda. Miami is a city of young people who are looking for exciting entertainment options. These performances will provide the opportunity to experience live music and film, an enticing communal experience outside of the home environment."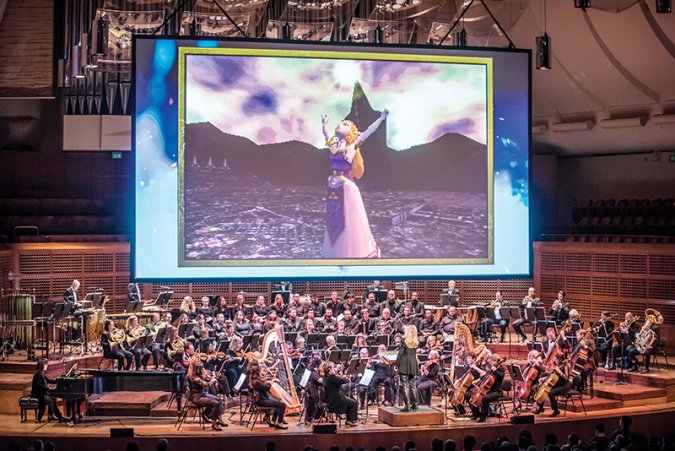 To that end, movie and video game fans can look forward to Harry Potter and the Chamber of Secrets in Concert (November 25, 2017), The Legend of Zelda: Symphony of the Goddesses (December 16, 2017), Amadeus (March 15, 2018), and The Bodyguard, based on the smash hit film (April 3-8, 2017).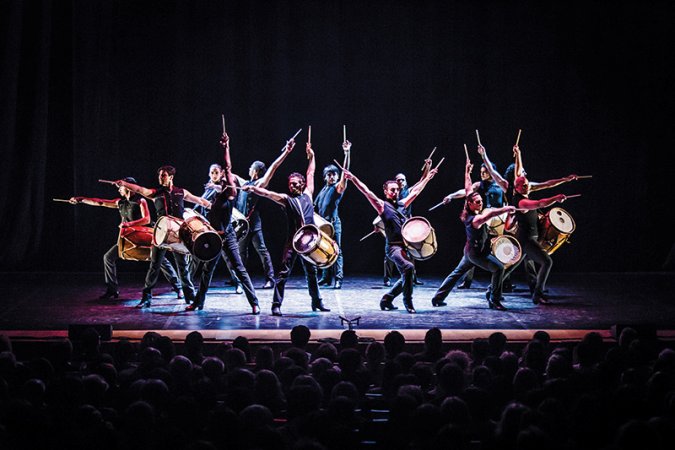 Genre-blending performances are an exciting, fresh approach to live musical performances. "Our mission is to serve all lovers of traditional performing arts by bringing the titans of classical music and beloved Broadway hits to Miami, while at the same time inviting audiences to experience new genre-blending performances," notes Wallace. "The fresh Miami-based group Nu Deco Ensemble is a group that is combining classics like Gershwin and Stravinsky with chart-toppers like Stevie Wonder and Queen." You can catch The Nu Deco Ensemble, featuring Kristin Lee (violin), performing at the Arsht on April 28, 2017.
If you're looking for music that highlights cultural diversity, the Arsht center continues to deliver this season. "The Arsht Center is the cultural heartbeat of Miami and, as such, our concerts represent the diversity that makes Miami one of the most colorful, dynamic communities in the world," explains Wallace. "On our stages, audiences can enjoy music from around the globe - from Spain's greatest flamenco vocalists and the great musicians of the Silk Road, the motherload of countries, to Israeli icon Idan Raichel and China's magnificent Shen Yun orchestra. This season alone, concertgoers will experience music from Cuba, Israel, Argentina, the UK and so much more."
Audiences can get a taste of the international flavor with performances by Idan Raichel (February 17, 2018), Flamenco Festival Miami: Andalusian Voices (March 11, 2017), Shen Yun 2018: A Gift from Heaven (March 30 – April 1, 2018), Che Malambo (April 15, 2018), and the Silk Road Ensemble with Yo-Yo Ma (April 23, 2018).
Classical music lovers will definitely not be left out. This season features a variety of the best of classical composers, soloists and orchestras to suit Miami's varied tastes, including performances by the Cleveland Orchestra and the Knight Masterworks Classical Music Series. "We are very excited to present this extraordinary lineup of some of the greatest orchestras and musicians on the planet to our Miami audience on our Knight Concert Hall Stage," Wallace adds. "The richness of this classical music season is a concert-goers' dream come true." Performances include the Israel Philharmonic Orchestra (November 5, 2017), Royal Philharmonic Orchestra (January 17, 2018), and the Perlman & Zukerman in Recital (February 25, 2018).
No matter what your taste in music, the Arsht Center is committed to delivering a diverse and rich musical experience with every memorable performance. For more information on these and other shows, visit www.arshtcenter.org.