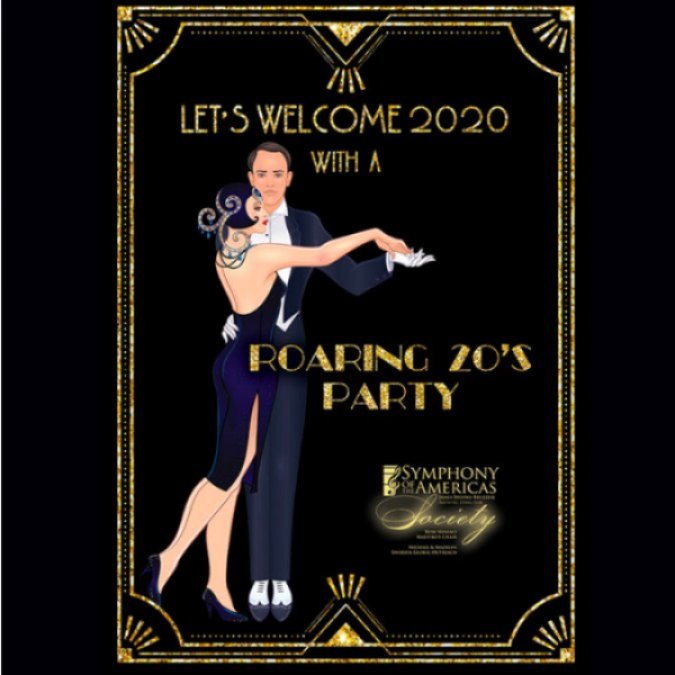 We love a good party, especially when it has a theme! The Symphony of the Americas Society, the fundraising arm of the award-winning Symphony of the Americas announced a festive Roaring 20's event!
The Society's first fund-raiser of the new year is a looking-ahead/looking-back celebration with live music, dancing, cocktails, craft beer brewed on-site and food tastings of the Sistrunk Marketplace – all with a creative, nostalgic Roaring 20's feel. The event will take place at the newly-opened Speakeasy at Sistrunk Marketplace & Brewery at 6:30 p.m. on Thursday, Jan. 23rd.
"As we welcome 2020, it was a natural to harken back to the magical time that was the Roaring 20's a century ago as we kick off our fund-raising for the new year," said Nancy Voneida, Society board chairman. "The evening promises to be a wonderful time to see familiar faces and say hello to new ones in a truly festive atmosphere. Society members and non-members are all welcome to attend. Dress for the 1920's or 2020, your choice."
Cost is $100 per person. To RSVP, contact Lee Washington at 954-612-8633 or via leewashingtonsota@gmail.com.