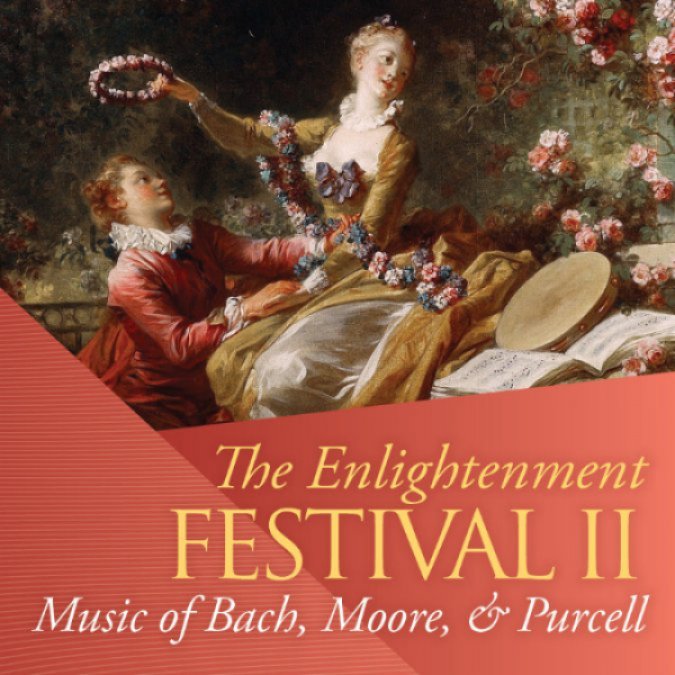 WE ARE THRILLED ABOUT SERAPHIC FIRE'S NEW SPRING 2022 SEASON PROGRAM
Enlightenment Festival: Music of Bach, Purcell, and Moore
If Music Be the Food of Love: A Valentine's Day Concert
Patrick Dupre Quigley, conductor
The Enlightenment Festival this year features two giants of the Baroque era, Henry Purcell, the bard of his era, and J. S. Bach. As one of the most original composers in Europe during his time, Purcell's skill as a writer of love songs is in the spotlight for the first week of the Enlightenment Festival. The songs are taken from his semi-operas. The Fairy Queen, whose libretto is an adaptation from Shakespeare's A Midsummer Night's Dream, was lost after Purcell's death and only rediscovered in the 20th century. Additionally, his semi-opera Dioclesian revisits the quest for power in ancient Rome and a parallel with the struggle between love and duty. Purcell's charming and intimate love songs take center stage for this concert. From the generation prior to Purcell, our audience will hear the glorious sounds of English madrigal love songs. This Valentine's performance also features music from the famous Irish poet Thomas Moore who matched ancient Irish tunes with the poetry he wrote.
Jesu, Joy of Man's Desiring
Patrick Dupre Quigley, conductor
The second week of performances our Seraphic Fire patrons will be serenaded with three masterpieces from J.S. Bach. His Cantata 147 Hertz und Mund und Tat und Leben, featuring the immensely popular chorus Jesu, Joy of Man's Desiring, headlines a show that includes the incisive Cantata 62. The first movement is the most splendid, featuring both strings and oboe. Bach gives the cantus firmus to the sopranos who are joined by the horn. Additionally, Bach's seldomly performed Mass in g minor features the entire ensemble in ravishing counterpoint. It is a buffet of masterpieces with both arresting trumpet playing and beautiful arias.
Ave Maria
James K. Bass, conductor
Unbelievably, this concert series will be the first all-male vocal performance for Seraphic Fire. Men's music is typically written within the space of an octave creating unbelievable efficiency and tightness in the performance that produces an amazing sound. This March, Associate Conductor James K. Bass leads the men of Seraphic Fire in a rousing concert of sea shanties, German partsongs, and the centerpiece of Franz Biebl's iconic Ave Maria. Biebl wrote Ave Maria for an all-male Bavarian Firemen's Chorus in the summer of 1959. This stirring concert showcases the men of Seraphic Fire in a presentation of favorites as well as new compositions from Ileana Velazquez and Seraphic Fire University of Miami Student Composer in Residence, Melissa D'Albora – two world premieres. Prepare for an awe-inspiring encore.
Messiah
Patrick Dupre Quigley, conductor
Handel's Messiah has been in continuous performance since the day of its premiere. With its first performance in Dublin, Ireland, Messiah was instantly recognized by audiences and critics alike as a singular piece of music. Seraphic Fire presents the complete Messiah with soloists, as is tradition, stepping out from the ensemble. If you've never experienced a Seraphic Fire performance of Messiah, run, don't walk, to this concert. This will be the first time that Seraphic Fire has performed the full, uncut version of Messiah since 2004.
Check the CultureOwl Calendar for location and dates!