Seraphic Fire Preps for Another Season of Extraordinary Musical Experiences
By: CultureOwl
|
11/21/2019
|
Music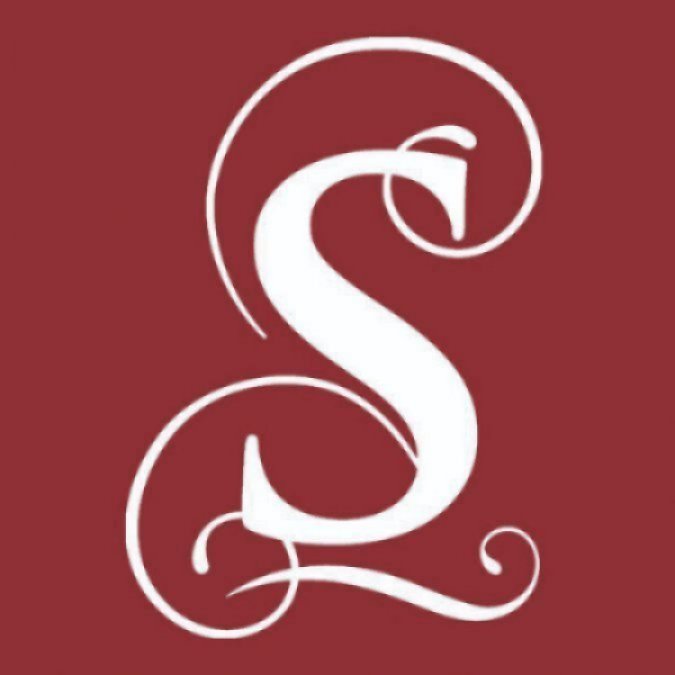 By Larry Schwingel
"Majestic God our muse inspire, and fill us with seraphic fire."
Those words are contained in the first line of "Invocation," an 18th century composition written by William Billings, regarded as the first American choral composer.
Today, Seraphic Fire is name of a popular South Florida vocal ensemble under the leadership of Patrick Dupre´ Quigley, a talented artistic director, now entering his 18th season with the organization.
"We liked the words seraphic fire and took it as our name to describe the kind of repertoire we perform, which is one dedicated to American composers that may not be that well known," said Quigley. "It is our belief that as a professional vocal ensemble it is our responsibility and privilege to perform the wonderful music of American-born composers."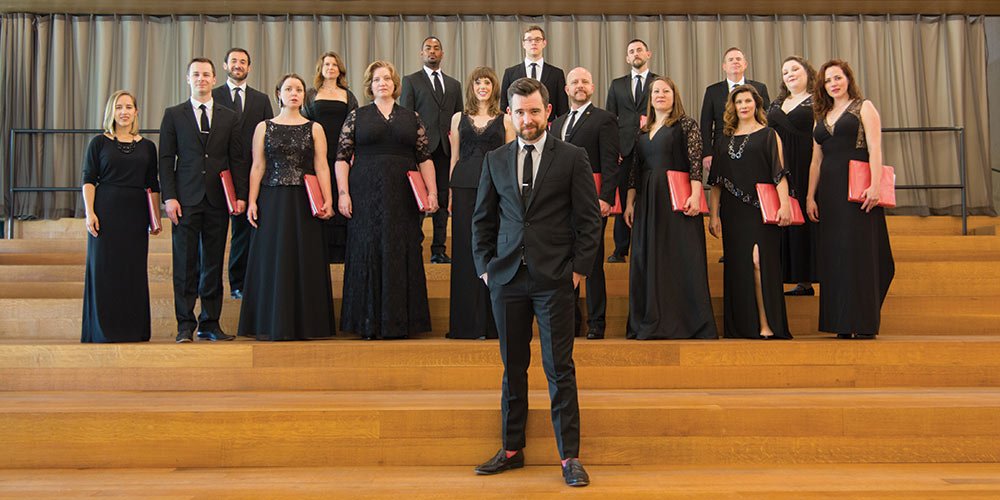 The concerts performed by the Seraphic Fire Vocal Ensemble take place in Coral Gables, Miami, Fort Lauderdale, and Boca Raton, with music that has origins in the 18th century and embodies a commitment to seldom-heard American compositions. "Our repertoire for 2019 spans about 900 years and is performed by a professional vocal ensemble with instrumental accompaniment," noted Quigley. "Our recording catalog ranges from a chorus of 9 to 62, featuring everything from Baroque masterpieces and Medieval chants to Brahms and works by living composers." Two Seraphic Fire recordings, "Brahms: Ein Deutsches Requiem Op. 45" and "A Seraphic Fire Christmas," were nominated for GRAMMY® awards.
Rhett del Campo is entering his sixth year as executive director of Seraphic Fire. Having previously worked as an administrator for the Kansas City Symphony, he was a professional pianist and percussionist, and worked with the Royal Opera and Ballet in Stockholm for many years. "We try to present our audiences with music that they love, but we also are committed to showcasing a repertoire of unique compositions," he said. According to del Campo the music of Seraphic Fire can transfix an audience into a mesmerizing state of mind. "It's 90 minutes of beautiful sound coming at you and is truly something worth discovering," he remarked. "The audience can become immersed in the sound and insolate themselves from the troubles of the outside world."
Quigley notes that the Seraphic Fire experience is very personal and human. "We have the luxury of having more recording and rehearsal time and that allows us to really deeply dig into the music that we perform," he said. "Our programs are designed for people who are definitely intellectually curious."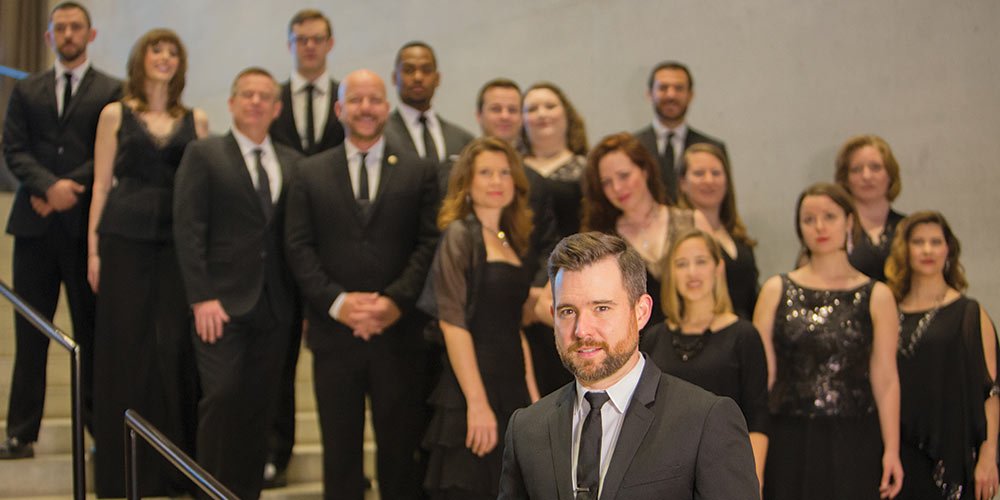 The roster for the ensemble's first year in 2002 included 14 people including members of the orchestra and only three individual concerts were performed. Today, the roster consists of about 45 people with an additional 25 to 30 that return every couple of years to perform. This year, as many as 45 concerts are planned, as well as national tours, and Seraphic Fire's recording catalog features 14 titles ranging from "Steal Away: The African American Spiritual" and "Reincarnations: A Century of American Choral Music," to "Brahms: Ein Deutsches Requiem Op. 45."
The ensemble begins the season with "Hildegard of Bingen" featuring the composer's works from the 12th century. In December, the annual Christmas concerts will be performed by candlelight, and in January, Seraphic Fire welcomes guest conductor Elena Sharkova for "Icons: Russian Choral Masterworks." In February, the "Enlightenment Festival" celebrates the enchanting compositions of Bach, Haydn, and Handel, while March features "Northern Lights: Music of Scandinavia," with guest conductor, Ragnar Bohlin of the San Francisco Symphony Chorus. Handel's "Messiah" is scheduled to be performed in April, with the season concluding in May with "Biebel: Ave Maria-Music for Men's Chorus" with guest conductor James Bass.
"We do not, as a rule, do much repeat music, but every once in a while with pieces such as "Messiah" which is the pinnacle of our art, we do make an exception," said Quigley. "In general, our performances are representative of musical works never before performed either in Florida or the U.S."
According to del Campo the biggest challenge facing Seraphic Fire is spreading the word about its music. "We have a very strong, committed audience and a loyal support group, but since some performances take place in smaller venues, it's challenging to get the word out and grow the audience," he said. "Once people come to a concert and hear our outstanding singers and experience their impeccable artistry, they're sold." He reminds that many people think of a vocal ensemble as choral music, but it's not because there aren't 50 singers singing the same parts in unison. "An ensemble has a collection of singers with different solo parts and solo lines," said del Campo.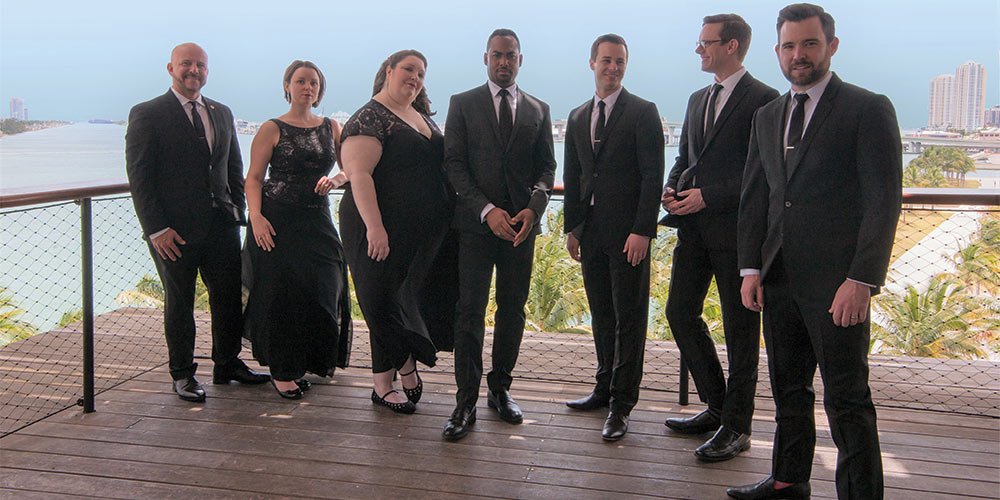 The executive director says the allure to many fans is the unexpected. "You never know what you are going to get at a Seraphic Fire concert," he said. "For example, last season we performed a Korean Choral concert and our singers had to learn the correct pronunciations of words of a very difficult dialect; we had to bring in someone to write out the text phonetically so words could be pronounced properly."
The Seraphic Fire Vocal Ensemble has nearly two decades of performing various types of music and brings that experience to the first rehearsal. "We start out with a vast amount of knowledge and one of the great joys of my job is that when we begin rehearsal we are already at a place most people hope to end up at," said Quigley. "It's a great honor to be entrusted with the musical tradition of this organization."
Relationships to foster vocal ensemble singing have been created with the University of Miami, Florida International University, and UCLA. "We discovered a lack of genuine opportunities for students around the country to learn about the art of ensemble singing, not choral or opera singing," said del Campo. "An ensemble is part of niche music market, so we partnered with various universities that gives young people the opportunity to work alongside our artists who have already become experts at their craft. These relationships give student singers an opportunity they would not have had otherwise. We are developing the next generation of talent that will come into the market, assuring us that we will have gifted performers to carry us into the future."