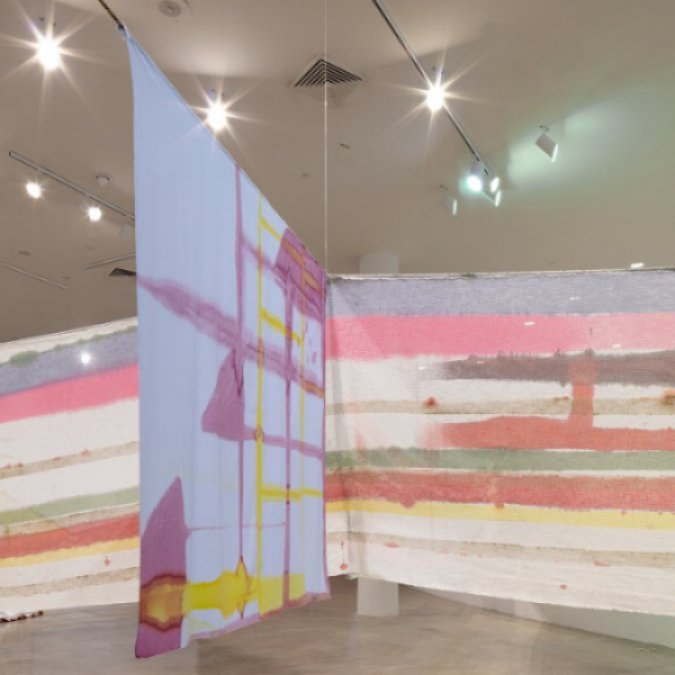 Take a dive into culture this weekend! Check out our top picks of what's going around town.
AREA STAGE COMPANY: DOGFIGHT THE MUSICAL IN CONCERT
Through July 18th
It's November 21, 1963. On the eve of their deployment to a small but growing conflict in Southeast Asia, three young Marines set out for one final boys' night of debauchery, partying, and maybe a little trouble. But, when Corporal Eddie Birdlace meets Rose, an awkward and idealistic waitress whom he enlists to win a cruel bet with his fellow recruits, she rewrites the rules of the game and teaches him the power of love and compassion. More event details here.
WIENER MUSEUM OF DECORATIVE ARTS: THE TINY TREASURES TRAIL
Through September 30th
Ahoy, Mateys! Join the fun at the Wiener Museum of Decorative Arts for the Tiny Treasures Trail scavenger hunt and search for miniature ceramics hidden around the museum. These amazing mini works of art were created by local master potter, Alex Meiklejohn and are scaled to 1:12, 1 inch to 1 foot, which is the standard for miniatures in dollhouses. The Tiny Treasures Trail is fun for all ages and included with your admission to the museum. More event details here.
NSU ART MUSEUM: ERIC N. MACK: LEMME WALK ACROSS THE ROOM
Through October 31st
This large-scale installation by New York-based artist Eric N. Mack expands the boundaries of painting, sculpture, and fashion while dynamically reflecting and framing the rich visual experiences of the everyday. Originally presented at the Brooklyn Museum in 2019, the installation is being reimagined for its NSU Art Museum presentation. Mack's textile-based works will be hung, mounted and draped in conversation with the architecture of the Museum's grand second floor gallery, transforming this space while acknowledging the history of abstract (expressionist) painting. More event details here.
(Photo: NSU Art Museum)
MIAMI BEACH URBAN STUDIOS: LIVE ART TALK WITH JEN CLAY
July 19th at 5:30 pm
Jen Clay creates elaborate installations and performances which feature non-human forms which speak to the audience through audio or sewn messages to make fear, anxiety, and uncertainty approachable. She has created performances for institutions including Girls' Club Collection, ICA Miami, and Norton Museum of Art. Recent projects include "Welcome to Me & You," a large site-specific installation at Young At Art Museum, Davie, FL. Clay was awarded the 2019 South Florida Cultural Consortium fellowship for her wearable works. More event details here.
LOWE CONNECTS: ARTISTIC IDEALS AND IDEAS GO TO COURT WHISTLER V. RUSKIN
July 22nd at 5:30 pm
As part of its series "Lowe Connects," the Museum is pleased to host a virtual discussion with Amanda T. Zehnder (Chief Curator for Special Collections and Museums, University of Delaware Library) about the infamous rivalry between the late 19th-century American painter James Abbott McNeill Whistler and art critic John Ruskin. This presentation will explore the ensuing court case and the issues that were at the root of Whistler and Ruskin's disputes. The trial had a profound impact on each of their careers and their projects the occurred in the wake of the will also be discussed. More event details here.