A STROLL THROUGH LISBON'S ALFAMA AND BAIRRO ALTO NEIGHBORHOODS MEANS RELISHING IN THE GORGEOUS AND HAUNTING SOUNDS OF FADO MUSIC POURING OUT OF THE COUNTLESS ATMOSPHERIC FADO HOUSES. FADO IS A BEAUTIFUL PART OF THE TRADITIONAL PORTUGUESE EXPERIENCE, REFLECTIVE OF ITS RICH HISTORY AND HERITAGE, AND AS KNOWN WORLDWIDE AS BACALHAU (COD FISH) AND PORTO WINE. IN FACT, UNESCO INSCRIBED THE STUNNING, SOULFUL MUSIC TO ITS LIST OF WORLD'S INTANGIBLE CULTURAL HERITAGE OF HUMANITY.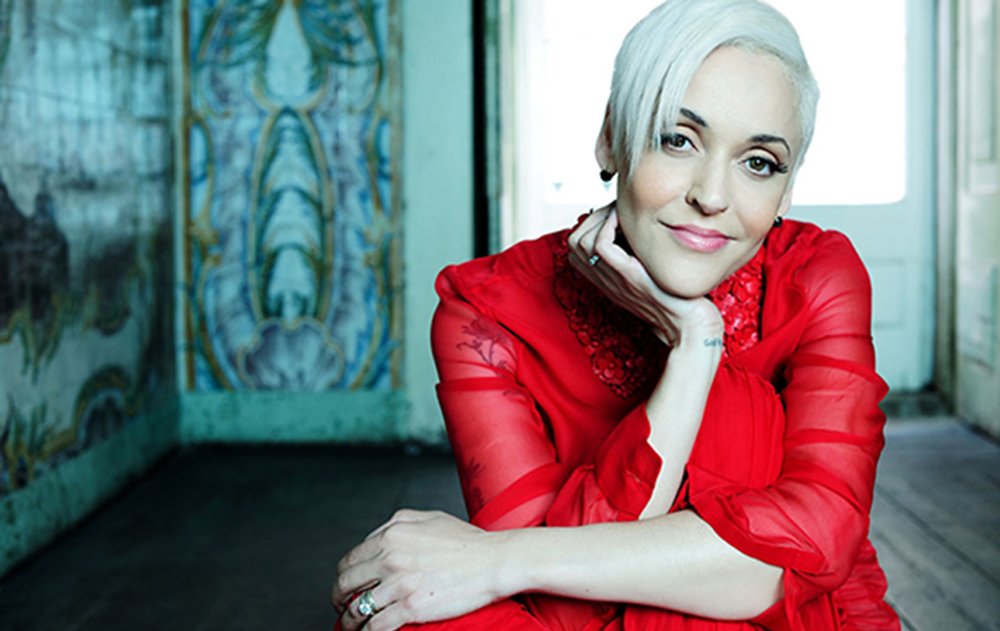 By Daisy Cabrera
The raw and emotional genre brings to life the feeling of 'saudade' – a melancholic longing that lingers deep in the soul. The 17th century Portuguese writer Manuel de Melo once described this feeling as "a pleasure you suffer, an ailment you enjoy."
World renowned Mariza is to fado what Esperanza Spalding is to jazz, Cesária Evora is to morna, Amy Winehouse is to soul, and La Lupe is to bolero = iconic. Born in Mozambique and raised in Lisbon, the well-established songstress brings a blended whirlwind of cultures to her craft.
On May 3, expect a passionate, captivating performance at the Adrienne Arsht Center as she highlights songs off her new eponymous album, 'Mariza.' This one-night stop is part of her tour traveling to various U.S. cities before crossing waters to Brazil, Spain, Denmark, Finland and Poland.
Her vibrant alto and widely acclaimed artistry is exactly what one would expect from an internationally beloved fadista, while her enchanting, statuesque presence – complete with signature cropped platinum hair and elegant, floor-length evening gown – is sheer glamour.
We spoke with Mariza about the inspiration behind her latest album. "I have a triangle of influences from different regions of the world – Portugal, Europe and Africa – that can be felt in my new album. I put all my influences together, not just fado but also some other rhythms, and with age – I feel my African side calling more," she said.
The authentic tracks on 'Mariza' showcase thought-provoking lyrics that stay with you, much like 'saudade' itself. For example, a lovely 'Nosso Tempo' (Our Time) expresses, "I don't know how to describe your eyes in mine, tired of the goodbyes." Also, the lively song 'É Mentira' (It's A Lie) shares, "Did you know that sometimes you look like a crazy person who is crazier than a crazy person…"
"I wrote a song called 'Oração' (Prayer) and never thought to have it on this record, but it happened," Mariza added. It's a good thing as this track is pure poetry: "I want to shout the truth, but the wind stopped me…"
Approaching her 20th year in the music industry with many platinum albums in her reportoire, Mariza's unique sound and distinct style continue to evolve since her debut album, 'Fado em Mim.' She has not only elevated Portuguese music, but she's been labeled a "Fado Goddess."
The New York Times raved Mariza has the "gentle, husky voice of a jazz balladeer…big enough to fill up a concert hall." And, she has done exactly that – gracing the stages of Carnegie Hall in New York City, The Olympia Bruno Coquatrix in Paris, The Royal Festival Hall in London, the Alte Oper in Frankfurt, and many more.
The seasoned talent has performed with legends such as Sting, Lenny Kravitz, Gilberto Gil, Ana Moura, Concha Buika, Jacques Morelembaum, Chucho Valdes, and countless others. Deservingly so, her list of awards and recognition is just as extensive: Berklee's Master of Mediterranean Music Award, Latin Grammy Award nominations, BBC's Best European Artist Award, EBBA Award, Deutsche Schallplattenpreis Award, Amália Rodrigues Foundation's Best New Artist Award, Central FM's Voice of Fado Award, etc.
"If you want to know a bit more about fado, you have to listen to experience it."
~ Mariza
Expect to be wowed by this musical sensation.
Mariza. Friday, May 3, 2019
Adrienne Arsht Center
James L. Knight Concert Hall
1300 Biscayne Blvd.
Miami, FL 33132