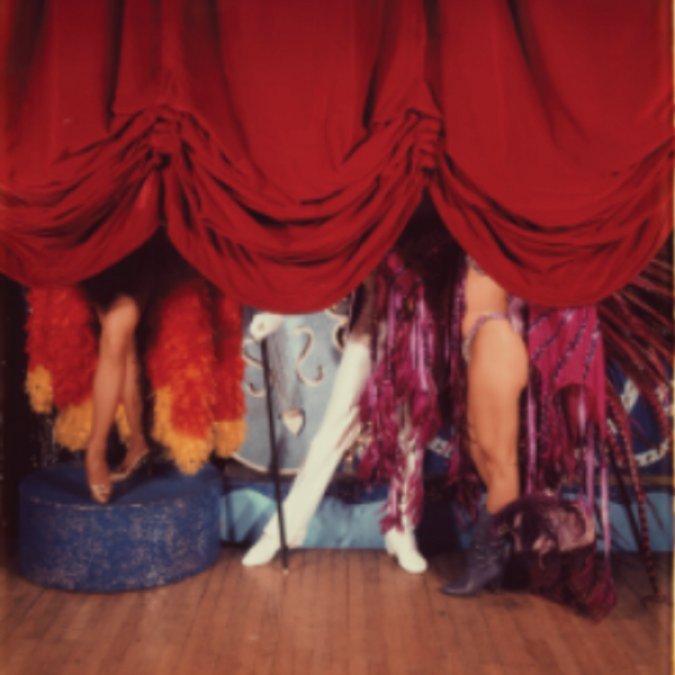 This is your sign to dive into some culture this weekend! Take a look at CultureOwl's top picks happening around town.
HISTORIC VIRGINIA KEY BEACH PARK: MIAMI CLEAN UP 2021
September 18th at 8 am
International Coastal Cleanup ( ICC) is the world's largest, one-day volunteer effort to clean up the marine environment and raise awareness for this issue. Spearheaded by the Ocean Conservancy, the annual effort, now in its 38th year, takes place on the 3rd Saturday each September. More event details here.
LOWE ART MUSEUM: WILLIAM WEGMAN - INSTANT MIAMI
Through September 25th
Featuring a series of twenty-two 20-by-24-inch Polaroids shot in the 80s by renowned photographer William Wegman, Instant Miami explores the city through the eyes of an artist. In 1984, Wegman was invited by the Lowe Art Museum to visit Miami and photograph the city with an agreement to show the resulting work at the Lowe later that year. He spent a week primarily in three locations: South Beach, Grove Isle, and Les Violins, the Cuban cabaret-style lounge on Miami Beach. Wegman arranged to bring the 20 x 24 Polaroid camera to Miami for this shoot. More event details here.
25TH INFFINITO BRAZILIAN FILM FESTIVAL: CLOSING AWARDS NIGHT
September 18th at 6 pm
The documentary presents the incredible trajectory of NEOJIBA – State Nucleus of Youth and Children's Orchestras of Bahia, one of the most successful social inclusion projects in Brazil. Its youth orchestra, formed by young people from Bahia in situations of social vulnerability, is internationally acclaimed for its excellence and originality. The film reveals the difficulties and achievements of young musicians, the changes that instrumental practice promotes in their lives and how this impacts their families and communities. More event details here.
DEERING ESTATE: SHORTS UNDER THE STARS
September 19th at 5:30 pm
he event will take place on September 19, 2021 in the front lawn of the Deering Estate. Gates open at 5:30pm, screening begins 7pm. Guests may bring blankets, lawn chairs, and small picnic baskets to enjoy during the screening. Please review the latest safety guidelines prior to visiting the Estate. More event details here.
MIAMI SPICE
Through September 30th
Celebrate he return of the highly anticipated Miami Spice Restaurant Months program. Now in its 20th year, the Miami Spice showcases the very best of Greater Miami and Miami Beach's diverse cuisine and invites locals and visitors to enjoy reasonably priced fare across local favorites and hidden gems. More event details here.
For more things to do in Miami, head over to our arts event calendar.