Tweet
FLORIDA RENAISSANCE FESTIVAL CELEBRATES MILESTONE 25TH SEASON IN 2017
February 11 – March 26, 2017
at Quiet Waters Park in Deerfield Beach
From goblets to swords, the Florida Renaissance Festival embraces the spirit of its "silver" anniversary with an impressive display of radiance and brilliance! For the second year in a row, the festival will offer an extraordinary SEVEN theme-filled weekends, as well as a variety of fan favorite acts and performances. From jesters, jugglers and jousting knights to music, magic, mayhem and more, the 2017 Florida Renaissance Festival perfectly recreates a story-book Renaissance village.
Themed weekends include:
Pirates' Weekend - February 11 and 12
Debark at your own risk and be weary of land sickness during the opening weekend, where the village is overrun with mateys and scallywags. Anyone not prepared for a "salty" good time will be sent to walk the plank.
Time Travelers' Weekend - February 18 – 20
You won't need a passport to travel through time during Time Travelers' Weekend. This weekend is dedicated to adventurers across the centuries and embodies the spirit of recreating the past, symbolic of the entire festival. Open on President's Day, Monday February 20th!
Masquerade - February 25 and 26
Everywhere you turn, peering eyes from behind a mask let you know that it's Masquerade Weekend. Unleash your inhibitions behind the anonymity of delicately detailed masks, historic costumes and intriguing disguises! The Masquerade will keep your secrets, until you divulge your identity!
Wenches - March 4 and 5
Behind every good man is a wench in the trench. Wenches Weekend celebrates the women of the Renaissance with hourglass curves and firey attitudes, who can go toe-to-toe with their male counterparts.
Taste of FLARF - March 11 and 12
Eat and drink your way through the Renaissance during Taste of FLARF Weekend. It's a feast fit for a King, as you indulge in foods reminiscent of the era, such as hearty turkey legs, Scotch eggs, Sheppard's Pie and an assortment of delectable desserts. Wash it all down with traditional mead and aromatic wines that you can freshly stomp yourself from the finest grapes!
Celtic – March 18 and 19
Sing and dance along to Irish, Scottish and English tunes throughout the Shire during Celtic Weekend. Don your finest kilt, while bagpipes blare. This weekend is a must for anyone who wants to embrace and celebrate their Celtic heritage!
Vikings and Barbarians – March 25 and 26
Viking and Barbarians weekend is when you and your Norwegian brothers and sisters can wave your battleaxes, while covered in leather and fur, yelling with the fury of Odin. Only the strongest and most courageous warriors will make it through the final weekend!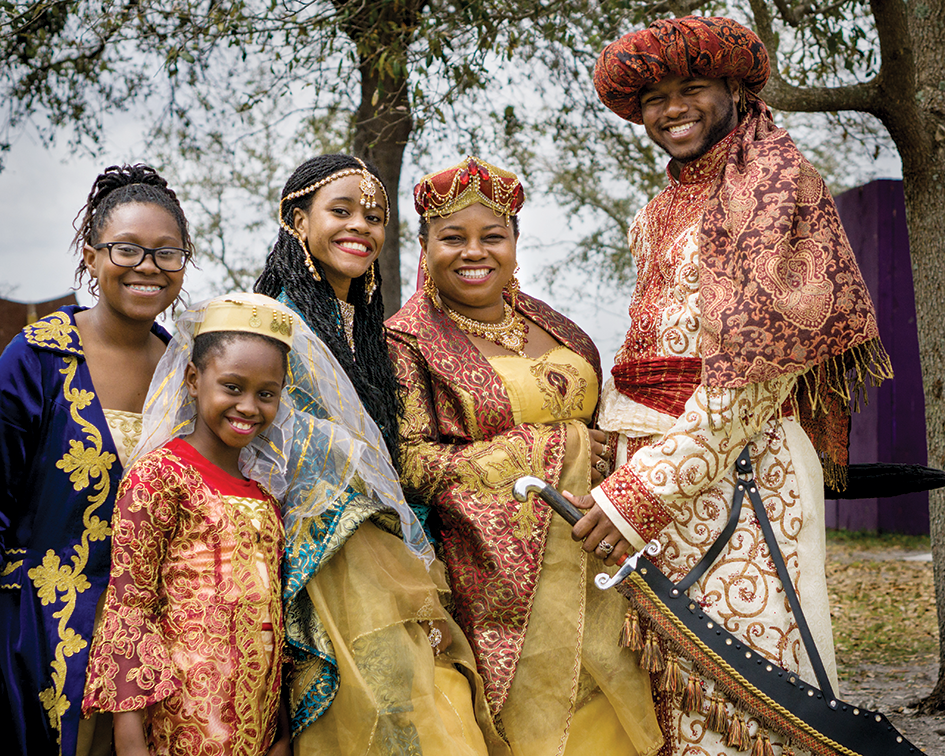 $21 for adults and $9 for children ages 6 to 11. Children 5 and younger are free. Quiet Waters Park is located at 401 S. Powerline Rd. in Deerfield Beach. www.ren-fest.com