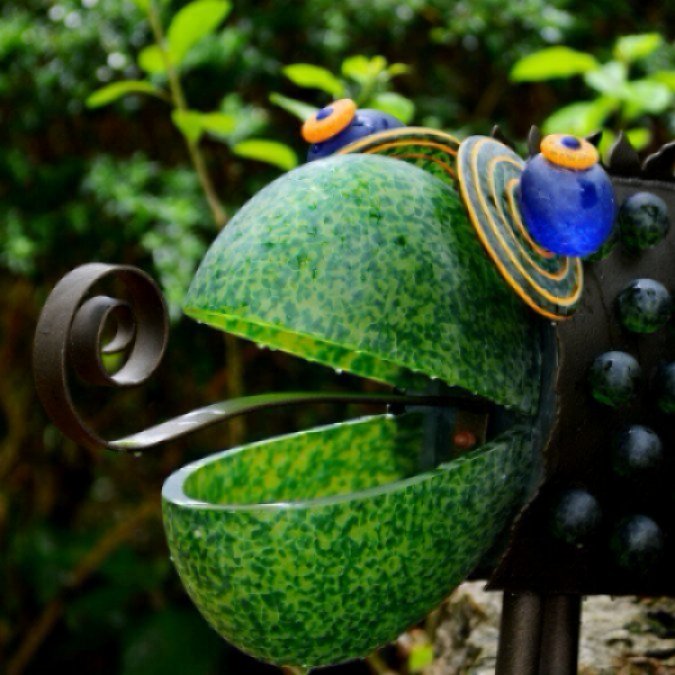 A US Premier of Borowski Glass Botanical Garden Exhibit at Flamingo Gardens
This summer Flamingo Gardens will host the US premier of a Borowski Glass Studio botanical garden exhibition from May 26 to September 3, 2018. Presented by Oggetti, Borowski's US partner, the exhibition features over 70 imaginative works of art in glass and metal in installations throughout Flamingo Gardens this summer. Entitled "Fables and Fairytales" the colorful light objects and sculptures are reminiscent of mythical creatures from beloved fables and fairytales. Stanislaw Borowski was born in Moutiers, France in 1944. He became internationally known for his unique engravings and glass sculptures.
Together with his two eldest sons, Pawel and Wiktor, he founded the Glassstudio Borowski in 1990, and was later joined by his youngest son Stani Jan. Their elaborately crafted masterpieces can be found in notable galleries, museums, and collections around the world. Borowski's art glass has been featured in many European gardens, but this will be the first botanical garden exhibition of the studio's work in the United States. "We are very excited to be the first botanical garden in the US to host a major Borowski glass exhibition," says Executive Director Keith Clark. "We think Borowski's glass art has great appeal that will engage adults and children alike, and inspire new generations of glass art devotees."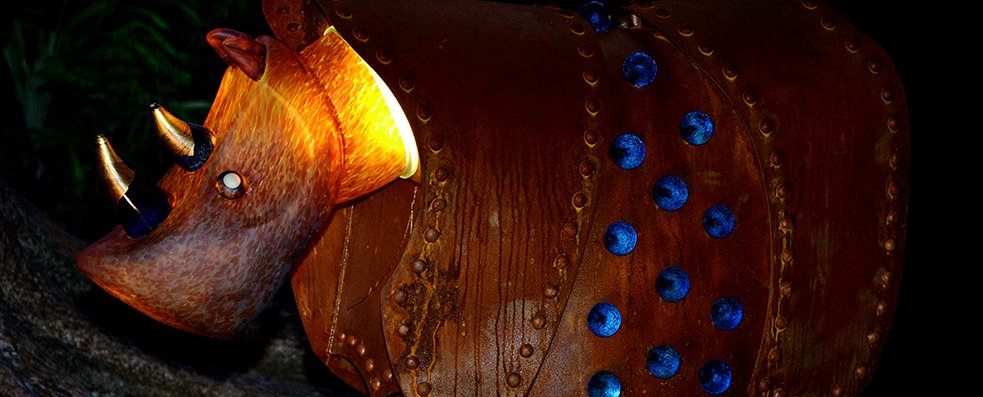 Flamingo Gardens has worked closely with Oggetti and Borowski to curate the exhibition and host the works of art here in the United States. It is anticipated that the exhibit will tour other botanical gardens around the country. "Oggetti is so happy with this opportunity and with the rapport that has been established between Flamingo Gardens, the Borowski family and our company." says Robert Frehling, President of Oggetti.
The exhibit opened on May 26 for Memorial Weekend and will run through Labor Day.
The exhibit is included with admission to Flamingo Gardens
BOROWSKI AT NIGHT
June 2, June 30, July 28, August 25
8:00pm - 10:00pm (last entry at 9:30pm)
Flamingo Gardens becomes a magical fairytale land when the mythical glass creations of Glasstudio Borowski are illuminated at night for your enjoyment. Night tour is for lights only. Animals are not accessible to view and event does not include Tram Tour or Wray Home Museum.
Tickets for these four special night time fundraisers are:
$15 adults ages 12+ ($12 members and Adventure Pass holders)
$10 children ages 3-11 ($8 members and Adventure Pass holders)
Flamingo Gardens is located at 3750 S Flamingo Rd, in Davie, FL.
For more information about Borowski Glass Studio visit www.borowski-studio.com.