Jewish Museum of Florida-FIU to Celebrate Jewish American Heritage Month in May
By: CultureOwl
|
05/16/2022
|
Exhibit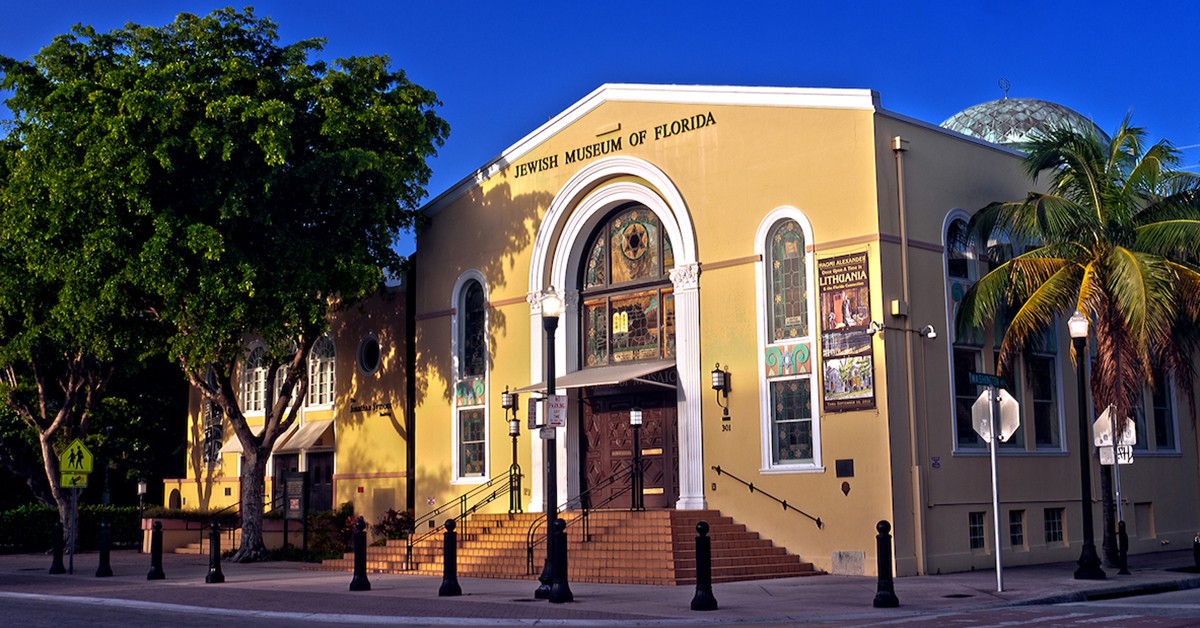 The Jewish Museum of Florida-FIU (JMOF-FIU) is gearing up for a month of programming centered on the Jewish American experience. An annual participant in and cultural partner for Jewish American Heritage Month (JAHM), JMOF-FIU will host two programs in May 2022 that reflect this year's themes of diversity, shared heritage, and storytelling.



In partnership with the Wolfsonian Public Humanities Lab (WPHL), JMOF-FIU will present Collecting, Preserving, and Sharing Jewish Stories Today on Monday, May 16 at 7:00 PM. This virtual event will be the debut of Collecting These Times: American Jewish Experiences of the Pandemic, the museum's first publicly accessible collection of oral histories. The program will feature a short film about the pandemic and social justice, one of the emerging themes in the oral history collection, and will culminate in a panel discussion on the importance of preserving Jewish stories today. Panelists include Rebecca Bakker, Digital Collections Librarian at FIU; Dr. Rebecca Friedman, Founding Director of WPHL; and Alice Rubin, Project Director for Collecting These Times. Luna Goldberg, Education Manager at JMOF-FIU, will moderate the discussion.
Collecting These Times: American Jewish Experiences of the Pandemic is a national oral history campaign organized by the Council of American Jewish Museums. Featuring interviews with distinguished professors, first responders, clergy members, politicians, and more, the collection highlights stories of how the coronavirus pandemic has influenced our world. To view JMOF-FIU's oral histories collection, please visit: https://go.fiu.edu/CTT.
On Sunday, May 22 at 2:00 PM, the museum will host Exploring the Jewish History of Miami Beach, a captivating in-person presentation by seasoned tour guide Howard Brayer, who will provide an overview of the Jewish history of Miami Beach and a look at the noteworthy Jewish people and institutions who call the city home. Brayer's presentation is based on the popular Jewish walking tour he has led for the past ten years as part of JMOF-FIU.
"Jewish American Heritage Month (JAHM) and Florida Jewish History Month were established with the efforts of Marcia Jo Zerivitz, L.H.D., the museum's Founding Executive Director. It has always been important that JMOF-FIU participate in both. This year, we have worked with the Council of American Jewish Museums to record stories of Jewish life during the pandemic and we are incredibly proud of this effort. We are also offering to our community a presentation about the history of the Jewish experience in Miami Beach, led by one of our own expert tour guides. Both of these events represent what JAHM is all about: telling Jewish stories in an American context," noted Susan Pasternack, Executive Director at JMOF-FIU.
Established in 1995, JMOF-FIU is the only museum dedicated to telling the story of more than 250 years of Florida Jewish history, arts, and culture. Located in Miami Beach, JMOF-FIU presents a vibrant schedule of thought-provoking exhibitions that change periodically, paired with a dynamic array of programming. The museum's extensive collection of artifacts, documents, photographs, and oral histories focuses on the people who have shaped and continue to influence the development of Florida, drawing crucial links between their lives and the wider immigrant experience.
Since its inception via presidential proclamation in 2006, JAHM has grown into a national celebration of the vibrancy of American Jewish life and the inextricable link between Jewish Americans and broader American history and culture. You are invited to join JMOF-FIU this May as we draw inspiration from the many contributions that Jewish Americans have made to the fabric of our nation's history and culture. To register for the above programs and to learn more about the museum, please visit: https://jmof.fiu.edu.