Tweet
CUBAN-INSPIRED COCKTAILS MEET CONTEMPORARY CUISINE
By Daisy Cabrera
As Hispanic Heritage Month is upon us, we're thrilled to feature an old school meets new school restaurant that sits in the heart of Little Havana - Café La Trova. Showcasing Cuban and globally-inspired dishes with a unique, modern approach, it's headed by the renown Maestro Cantinero
Julio Cabrera alongside James Beard Award-winning chef Michelle Bernstein and her restaurateur-husband David Martinez. The Cuban-born Cabrera, who grew up watching his father bartend, found his calling as a "Cantinero" - an expert bartender who thoughtfully creates craft cocktails while fashioning the drinking experience into a stylish and sophisticated one. His resume is worldly, extensive and impressive: working across multiple countries, winning several cocktail competitions, and representing top shelf spirits. The result of his collaboration with Chef Bernstein at her previous establishment, Sra. Martinez was prestigious recognition as "one of the 100 best bars in America." GQ magazine even named him "Most Imaginative Bartender of America."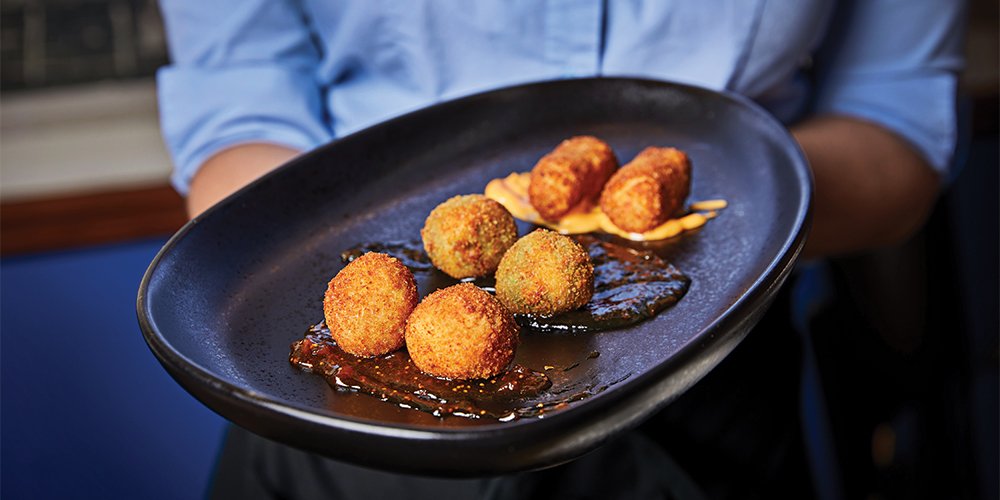 Most recently, Cabrera - whose personal favorite drink is the Classic Daiquiri - was recognized during the 13th Annual Spirited Awards and took home the "American Bartender of the Year" award. "It means a lot to me to be recognized for a 30-year career and what we've been doing at Café La Trova with the Cantineros' style," he said. "It is also an award for all of Miami's bartender community to whom I dedicate it." In addition, Café La Trova received a noteworthy nomination as a finalist in the "Best New American Cocktail Bar" category. Cabrera added, "Miami's drinking scene is so much different than six years ago, and now we can find so many good mixologists and craft cocktail bars that are at the same level of NY or San Francisco." With excellent wines and beer at the ready, the eatery's carefully curated cocktail menu is stellar. When developing these offerings, Cabrera took much into consideration: respecting the Cuban Classic cocktails, creating some new Cuban-inspired ones, and always knowing the customer trends.
The Clasicos Cubanos (classic Cubans) drink list showcases Hemingway Special (Papa Doble) with Plantation 3 Stars artisanal rum, maraschino liqueur, grapefruit and lime juices. The refreshing Hotel Nacional is a mix of Plantation Rum Pineapple, apricot liqueur, piña (pineapple) and lime juice. And, the delicious Mulata is comprised of Mount Gay Black Barrel rum, crème de cacao, lime juice and sugar. On the other hand, the delightful Tragos de La Casa (drinks of the house) features the Yin & Tony – small batch Fifty Pounds Gin, elderflower liqueur, lime juice, grapefruit bitters and tonic water. Another wonderful libation is La Chancleta – organic Yaguara Cachaça Ouro, ginger-honey syrup and lime juice.A three-part space, Café La Trova features old Cuban posters, two bars, a large dining area, a full service café, and a performance stage as a focal point. The main bar is open Sunday-Thursday until midnight, and Friday and Saturday until 2am. Check out their daily happy hour from 4pm-7pm! From Thursday-Saturday, the 80's 305 Bar in the back room presents a DJ starting at midnight. (Try the Scarface cocktail AKA Perico Old-Fashioned!) Speaking of music, the restaurant's name takes inspiration by the roots of Cuban music, Trova. Here you will also find exceptional Trova-style musical talent jamming every single evening except for Wednesdays – which is all about jazz. As the live music filled the space, we started with cocktails, naturally! El Guayabero - a spicy drink served in a Tiki glass, highlights Casa Noble Reposado Tequila, guava marmalade, cayenne-agave syrup and lime juice. Meanwhile, the savory Mojito Criollo mixes Cruzan Aged Light Rum, lime juice, sugar, soda water and bitters. We opened up our appetites with perfectly portioned glazed Roast Calabaza Empanadas, which came with a side of traditional chimichurri sauce.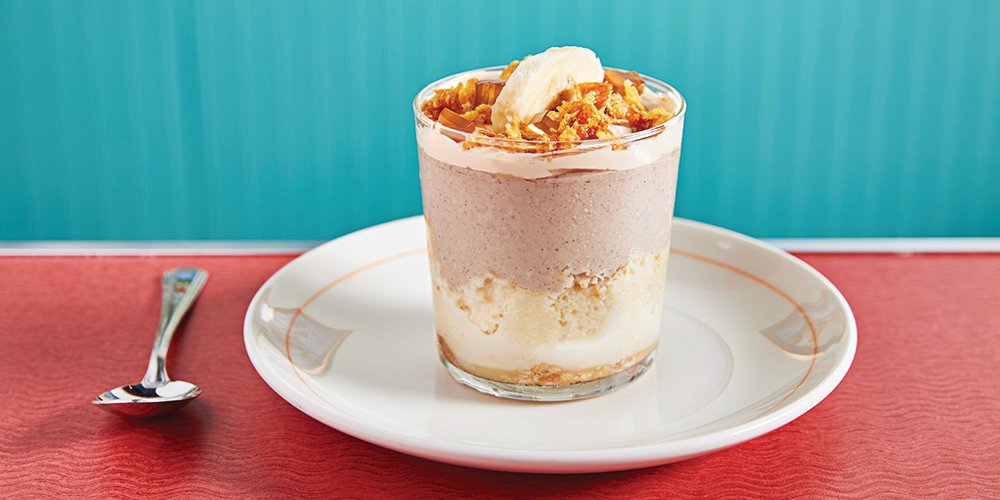 The well-seasoned Paella Croquettes burst in your mouth with flavor, arriving at the table with saffron aioli and a shot of seafood caldo. The Seafood Ceviche, bathed in a leche de tigre that has a kick, includes homemade blue corn tortillas. We recommend accompanying this particular plate with a citrus-forward Chilean Sauvignon Blanc. Next up, Café La Trova's entrées! Pair the Arroz con Pollo, free-range chicken served in a bowl with a generous heaping of saffron rice cooked in beer, alongside a perfect Spanish Albariño. The tender Braised Beef Short Ribs was just flavorful goodness. With a melt-in-your-mouth texture, the acidity of shaved fennel-apple salad and celery root purée tempers the yummy fat. Order up a glass of Priorat wine from Catalonia for this plate. Other must-try dinner dishes include: Mi Cubana! is all about mouth-watering pork belly, Jamon Serrano, swiss, mustard aioli, and a side of house pickles. Lechon Con Chicharrones – yes please! This braised, tangerine Mojo-marinated pork shoulder is plated with steamed yucca and crispy pork skin. Last but not least, the Skirt Steak Ropa Vieja (swoon!) is served with rice and black beans as well as an avocado and tomato salad.
Every great meal should end with a great dessert to complete the evening. The scrumptious Banana Tres Leches is quite elevated, featuring Bulleit bourbon gelatin and corn flakes on top – which lends a surprising crunch. Yum!
The best part? Their Miami Spice menu runs through the end of September. And, they sell cigars! Book your table today, and thank us later.
Café La Trova, 971 SW 8th Street, Miami, FL 33130.