Calling All Talented Young Musicians...
By: Press Release
|
06/08/2022
|
Industry News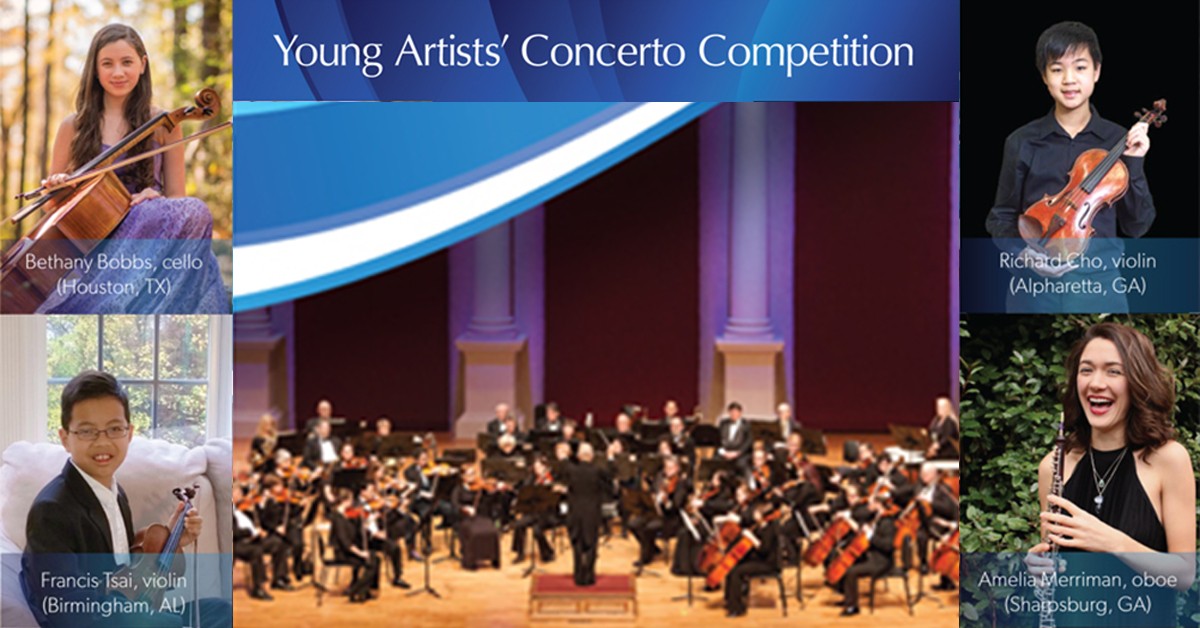 Samuel Fordis Young Artists Concerto Competition
The Georgia Philharmonic is now accepting applications for the 2022-2023 Samuel Fordis Young Artist Concerto Competition. Applicants must be between 5 and 23 years of age as of October 16, 2022, and reside or attend school in Georgia. Each applicant must also be available on Sunday, November 13, 2022, and Saturday, February 18, 2023. The application deadline is Sunday, October 16, 2022, at 11:59 PM.
Named in honor of former concertmaster and cherished colleague Samuel Fordis, the annual Georgia Philharmonic Young Artists Concerto Competition invites the next generation of great musicians to establish their place in musical history! Each calendar year, we feature several outstanding musicians from Georgia in concert with the orchestra. Concert laureates are selected by audition for this opportunity for a premiere performance with the Georgia Philharmonic.
Scholarships for summer music camps are also awarded to the winners of each category.
For an application and additional information, please visit the Georgia Philharmonic website or download the application directly. Questions should be addressed to gpyacc@georgiaphilharmonic.org.
Please share with your students & friends and wish them luck!
Important Dates:
October 16, 2022: Concerto Competition Application Deadline
October 26, 2022: Finalists Announced
November 13, 2022: Concerto Competition Finals
February 18, 2023: Young Artists Concerto Competition Concert;
Place: Lassiter Concert Hall, Roswell/Marietta, Georgia.