3
Please sign in to like the event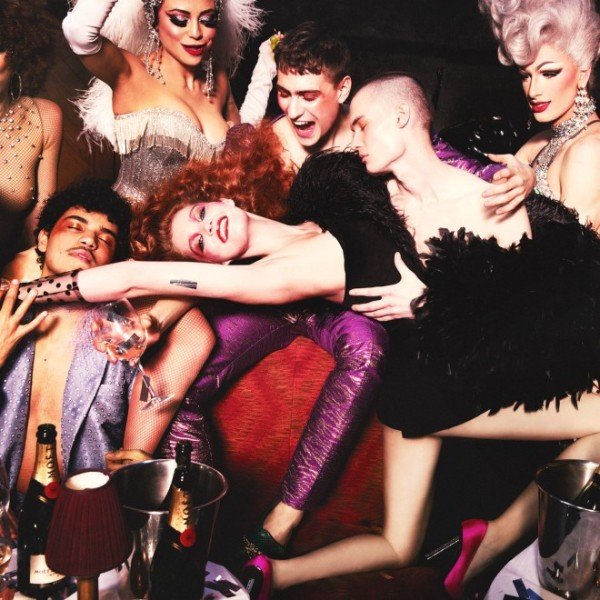 Visit Website
Buy Tickets Online
Facebook
Twitter
Instagram
Tell a Friend About this Event!
Join Free for Exclusive Benefits!
ELLEN VON UNWERTH: THIS SIDE OF PARADISE
Thru Sun 01/07/2024
Drenched in saturnalian escape, Ellen von Unwerth's vibrantly raucous photographs beckon viewers into a world of debaucherous liberation and lushness. The artist theatrically styles her subjects as classic pinups and dazzling starlets in narrative-driven images — brimming with movement and decadence — that elucidate the vitality of unbridled expression. Through a glittering prism of sensuality and humor, von Unwerth reimagines the paradigm of the strong, self-assured woman, evoking a titillating emotional response to the female gaze.

This Side of Paradise is curated by Rafael Gomes, creative director of SCAD FASH museums.

ABOUT THE ARTIST

Ellen von Unwerth (b. 1954, Frankfurt, Germany) began her career as a model in Germany and France, but quickly transitioned to a role behind the lens, drawing inspiration from her early experiences in her effusively glamourous photographs. Across her decades-long career, von Unwerth has gained recognition for her work on campaigns for Chanel, Dior, Miu Miu, Azzedine Alaïa, Agent Provocateur, Guess, Jimmy Choo, Ferragamo, and Absolut, among countless others. Her photographs appear frequently in the pages of Vogue, i-D, Interview, Elle, Vanity Fair, Glamour, and Playboy. Von Unwerth has also directed short films, music videos, and commercials, and published several pivotal titles combining fiction, photography, and femme empowerment. She has been honored with first prize at the International Festival of Fashion Photography in 1991, a LUCIE Award for Fashion Photography in 2019, a Royal Photographic Society Award in 2020, and an Iconic Photographer Influencer Award in 2021.
Price General admission $10
Time Tuesday - Sunday: 10 AM to 5 PM - Monday: Closed
Venue

SCAD FASH MUSEUM OF FASHION + FILM

Address 1600 Peachtree St. NW
Atlanta, GA 30309 GET DIRECTIONS

Phone Number 404.253.3132