10 Best Cultural Things to Do in Tampa
By: Brandi Marcene
|
06/01/2022
|
Music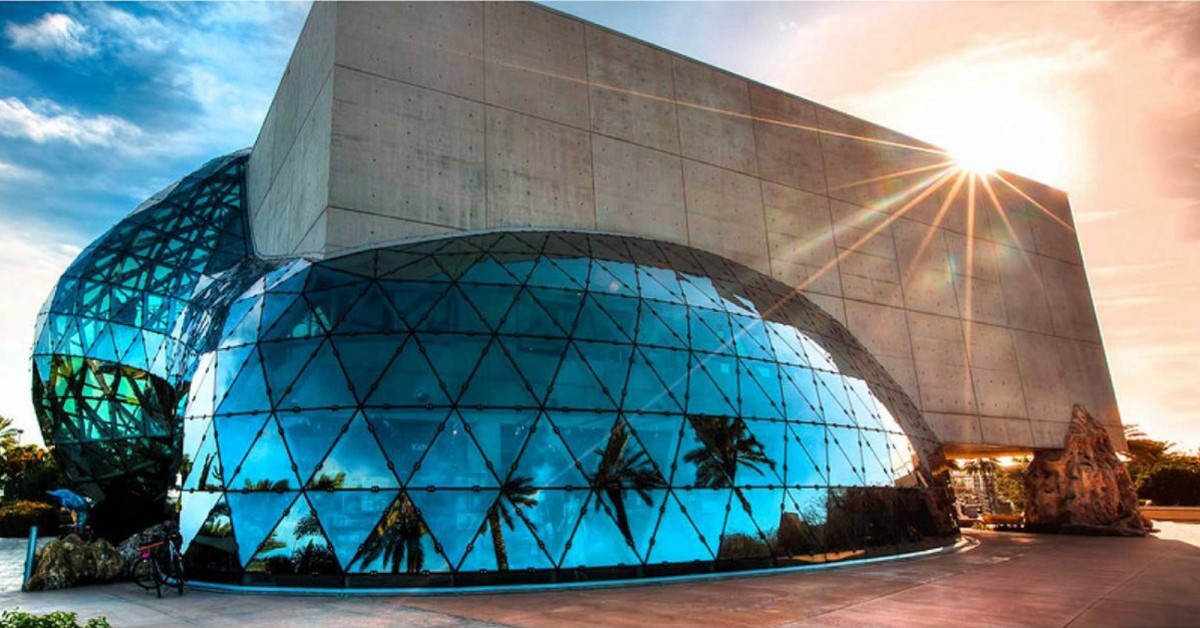 Tampa is a bustling city off the Florida coast, which was once popular for its zoos and theme parks. However, the city is now evolving and has become a popular tourist attraction for its cultural history and opportunities for adventure. If you're looking for cultural things to do in Tampa, Florida, keep reading for our top 19 suggestions.
While the natural beauty of Tampa is enough to draw in tourists from across the world, the trendy restaurants, retail stores, and shops are also contributing to its recent popularity. Full of culture and commerce, the urban renewal of this city does not only make it a great spot for trips. But, it also has one of the best foodie scenes in Florida.
In Tampa, you will find world-class museums, fascinating attractions, and an abundance of adventurous activities. It is the ideal city to visit for vacationing groups of friends and even families.
1. Gasparilla Season
Pirates and Florida have an old link, and this is why Tampa celebrates the history of Pirates once every year. Typically, this celebration continues for two months each year, in February and March. During this time, the entire city comes together in the form of festivals, marathons, and parades. The festivals are generally focused on arts, film, and music.
One major highlight of this celebration is the Gasparilla Pirate Festival, also known as the Gasparilla Season. Gasparilla takes place on the last Saturday of January. It involves a boat parade that starts from Tampa waters and ends when these boats finally reach the Bayshore Boulevard.
Special to the cultural history of Tampa, Gasparilla Festival receives more than 3 million people every year. You can visit Gandy Boulevard and Bayshore Boulevard to experience the parade or just to have a special sidewalk with gorgeous waters and a skyline.
It was in 2012 when the community leaders and city locals decided to invest in the creative business, art organizations, and even artists. Upon agreement, The St. Petersburg Arts Alliance came into existence in the year 2012.
The non-profit Alliance works to raise funds, advocating for the entire community of creatives and artists. To raise money, the St. Petersburg Art Alliance hosts various events while grants, corporate gifts, and sponsorships also play a great role.
If you're an art aficionado, you would like to visit St. Petersburg Art Alliance for an art walk that celebrates art on the second Saturday of the month. The event happens between 5:00 pm to 9:00 pm. The ArtWalk is full of surprises and awesome art exhibitions.
You can stop by to explore, purchase and even meet some of the artists.
Many places in Florida feature Italian-style Renaissance but the Tampa Theater is the only place that does so along with Greek and Byzantine elements. The luxurious theater finished construction in 1926 and presented both classic and foreign films. It is, in fact, a great way to step back in time and experience entertainment from a different perspective.
Not to mention, the 'movie palace' also regularly hosts programs and events. This historical attraction of Florida is also an impressive place to add to your bucket list for its architecture and setting.
For instance, you will also find an old-fashioned glass booth in front of the classic brick building of Tampa Theater. Furthermore, the semi-circle seating arrangement around the stage, red plush seats, and pull-back curtains add the perfect amount of vintage and authenticity.
Visiting The Dali Museum is never a bad idea, especially if you're wasting time wondering what to do in Tampa Bay. It offers a fun-filled experience and opportunity to explore a new magical world designed and created by a Spanish artist.
Salvador Dali was a popular Spanish artist with a huge collection of surrealist art. At the Dali Museum, you will find the largest collection of Dali's pieces. While that is enough to attract visitors, you will also find art from the private collection of many others, including the patrons of Dali, Albert, and Eleanor Morse.
The museum has a collection of 100 watercolor and drawing pieces, more than 1000 graphics/sculptures/photographs, and 96 oil paintings. Furthermore, the collection also includes other art-related stuff like artists' books, original drawings and book illustrations, etc.
Yuengling Brewery in Tampa is a complimentary brewery that offers tasting samples. The oldest brewery in the US offers several free brewery tours in a day. So if that is something you would enjoy along with beer tasting, then you know where to go.
While the tours are extremely casual, they are still well organized. Your tour will start off by meeting in the Guest Center and signing their guest book. Then, you get a wristband and head out on your tour at the Yuengling Brewery. In case you need to wait at this point, you can grab a beer for yourself or browse the Gift Shop.
The staff splits the visitors into small groups. Starting with a short oral presentation and film, the tour proceeds, and you start moving from one building to another, exploring the brewery.
Safety Harbor Art and Music Center (SHAMc) is another great place to visit if you're looking to experience the cultural art and music of Florida. No matter the type of art you're interested in, you can gain immense knowledge and education here.
The non-profit organization focuses on raising more awareness regarding the importance of art. This is why it promotes folk art, visual art, performing art, and fine art altogether. Dedicated to promoting arts in the community, Safety Harbor Arts and Music Center hosts various special events throughout the year.
When in Tampa, make sure to visit any event that may be happening to experience the celebration of local, folk, and handmade art. Many live music concerts also take place at Safety Harbor.
Spending a day at the Ringling Museum House & Gardens is one of the unique things to do in Tampa. As an excellent tourist attraction, stepping inside the venue can instantly take you back to historical days.
Some of the best spots at this place include the State Art Museum of Florida, Historic Asolo Theater, Art Library, Circus Museum, Bayfront Gardens, and Ca' d'Zan Mansion. There are 31 galleries that feature fantastic additions in the Art Library.
After exploring the Art Library of Ringling Museum House & Gardens, make sure to visit the Circus Museum. Here, you can browse through tent poles, ball rings, parade wagons, and utility wagons. Since the place was used by performers back in the day, you will also get a chance to explore their wardrobes and props.
Don't miss out on exploring the contemporary works by glass artists in the US and across the world whenever you visit Tampa. The venue also features a lush sculpture garden that is not to pass.
Originally, the gallery venue was a packing plant for fish and tomatoes spanning over an area of 7800 square feet. Today, the same place is converted into a multifunctional space. The beautiful garden surrounds the industrial area with its fruit-bearing, lush trees.
Here, glass artists from around the world come to meet the locals ad visit dignitaries. Private art tours and community events take regularly take place in the Duncan McClellan Gallery, making it a top attraction.
The Factory of St. Pete, located in Saint Petersburg, is one of the best wedding venues in Florida. Although the venue is typically a museum, the modern building is open for use for milestone celebrations like weddings. Not to mention, it offers both indoor and outdoor options.
Talking about the facility, there are several event spaces in the museum, with each room being uniquely different from the other. For instance, the decoration for the Library is elegant and classic, and you will see artworks on the wall accentuating the wooden tones.
On the other hand, the Speaksy is a combination of industrial and chic settings along with the touch of some vintage elements. While the Front Garden offers a romantic spot, the Warehouse is rather a blank canvas that you can work into any theme according to your preference.
St. Pete Pier is a rather new tourist attraction in Tampa located at the waterfront. The gleaming tourist spot is a great place to visit if you're looking to have limitless fun with friends or family during your stay in the city.
Spanning over 26 acres, you can experience both Tampa Bay's greenery and blue waters during your visit. The parks make the best spot for having fun and relaxing family time as you can stroll, swim, and bike. Not to mention, there are also certain concerts that take place here.
To best enjoy this location full of fun and activities, make sure to take a tram or walk down the pier. You will find many vendors and several restaurants to dine at. Hops & Props is a popular place for trying craft beer, while you can also learn about the discovery and history of the estuary system of Tampa Bay at The Tampa Bay Watch Center.
Bottom Line
Cities of Florida like Tampa are filled with cultural and historical places that you can explore and have some fun at. In fact, it is the perfect place to take a trip with friends or family for all that it can offer.