0
Please sign in to like the event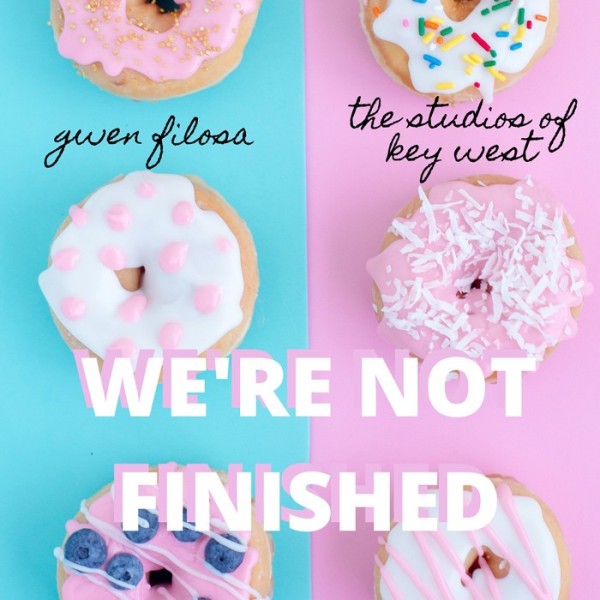 Visit Website
Facebook
Twitter
Instagram
YouTube
Tell a Friend About this Event!
Join Free for Exclusive Benefits!
We're Not Finished Podcast
Thru Fri 09/30/2022
Hosted by writer, standup comic, and dog-sitter for hire Gwen Filosa, this weekly podcast brings guests from the Florida Keys and beyond right to your ears. Hear the wild tales from Key West locals, poignant insider knowledge from writers, and emotional reminisces of those who decide to open up. Gwen is an experienced news reporter, and it shows in these interviews, each as revealing and intriguing as the last.

Presented by The Studios of Key West, one of South Florida's leading cultural organizations, this podcast highlights our mission to bring world class artists to the island and promote Key West artists. The Studios presents a full lineup of events and classes each season, including live music, new theater, writing, performance and art classes, and showcasing national, international and island artists in four Key West galleries located under one roof. Located at 533 Eaton St., Key West. Produced by Kevin Assam.
Price FREE
Time Weekly
Venue
Virtual Event

Link