0
Please sign in to like the event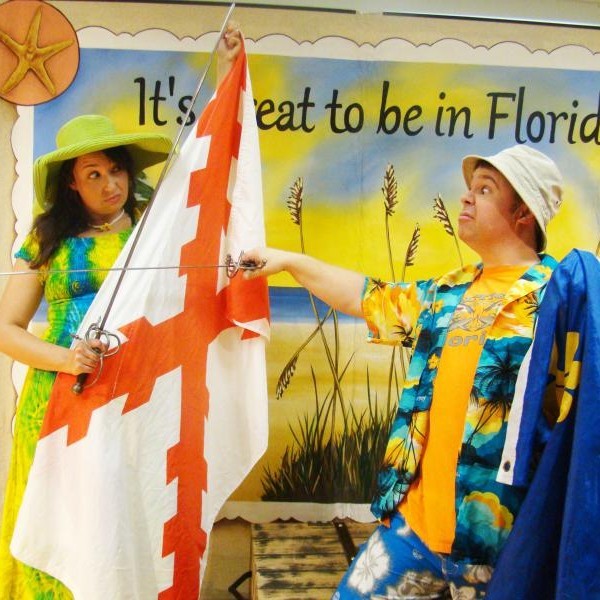 Visit Website
Buy Tickets Online
Facebook
Twitter
Instagram
YouTube
Tell a Friend About this Event!
Join Free for Exclusive Benefits!
Florida Treasures
Thru Wed 09/28/2022
Florida Treasures is an original Atlantic Coast Theatre for Youth (ACT) production.

When two tourists discover a treasure chest full of historical artifacts, they are magically transported back in time in a fun-filled journey through Florida history. The audience will laugh and learn about Ponce De Leon, the settlement of Pensacola (Florida's "Almost Oldest" city), the founding of St. Augustine, and the "Original" Pocahontas story.

Recommended for grades K-8
Curriculum Connections: Theatre, Social Studies
Price $7
Time 10:45 a.m.
Venue

Carrollwood Cultural Center

Address 4537 Lowell Road
Tampa, FL 33618 GET DIRECTIONS

Phone Number 813.922.8167