Key West Home Tours
By: Press Release
|
11/09/2022
|
Mixed Arts
For over six decades, Old Island Restoration Foundation has preserved and promoted Key West history and culture. One of its main yearly events is the Home Tours. OIRF's mission of preserving our historic structures and efforts to enlighten and entertain the public about the City's cultural legacy pre-dates what we know today as the "Historic District". Our visitors come to learn about the quality and variety of Key West's historic structures numbering approximately 3,000, the largest of its type in the U.S.
Each home tour season visitors are invited into 20 different residences – approximately five homes for each tour date. OIRF takes pride in recruiting homes that showcase all sizes, age, architectural features, family history, rehabilitation projects, and island prominence. Each home is researched to assure visitors receive noteworthy and factual details that complement their visit to 19th and 20th Century homes, but still satisfies their desire to enjoy fine art collections, antiques, and witness the experience of island living as the homes are as interesting on the outside as they are on the inside.
Each month for four months beginning in December we offer locals and visitors alike a chance to take a peek into some of the most beautiful homes on the island. The December tours feature holiday decorations which make the homes glow with the spirit of the season.
The profits from the tours are used to not only maintain and improve the Oldest House Museum and Tom Majors Garden at 322 Duval Street but proceeds are also given as grants to assist in preserving other historic buildings in the Historic District. This year the foundation was able to install a state-of-the-art fire suppression system, completely renovate the garden at the Oldest House Museum, provide scholarship funds to the Bahamas Village music program, and a donation was made to the restoration efforts at the Hellings Mansion home to the Key West Woman's Club.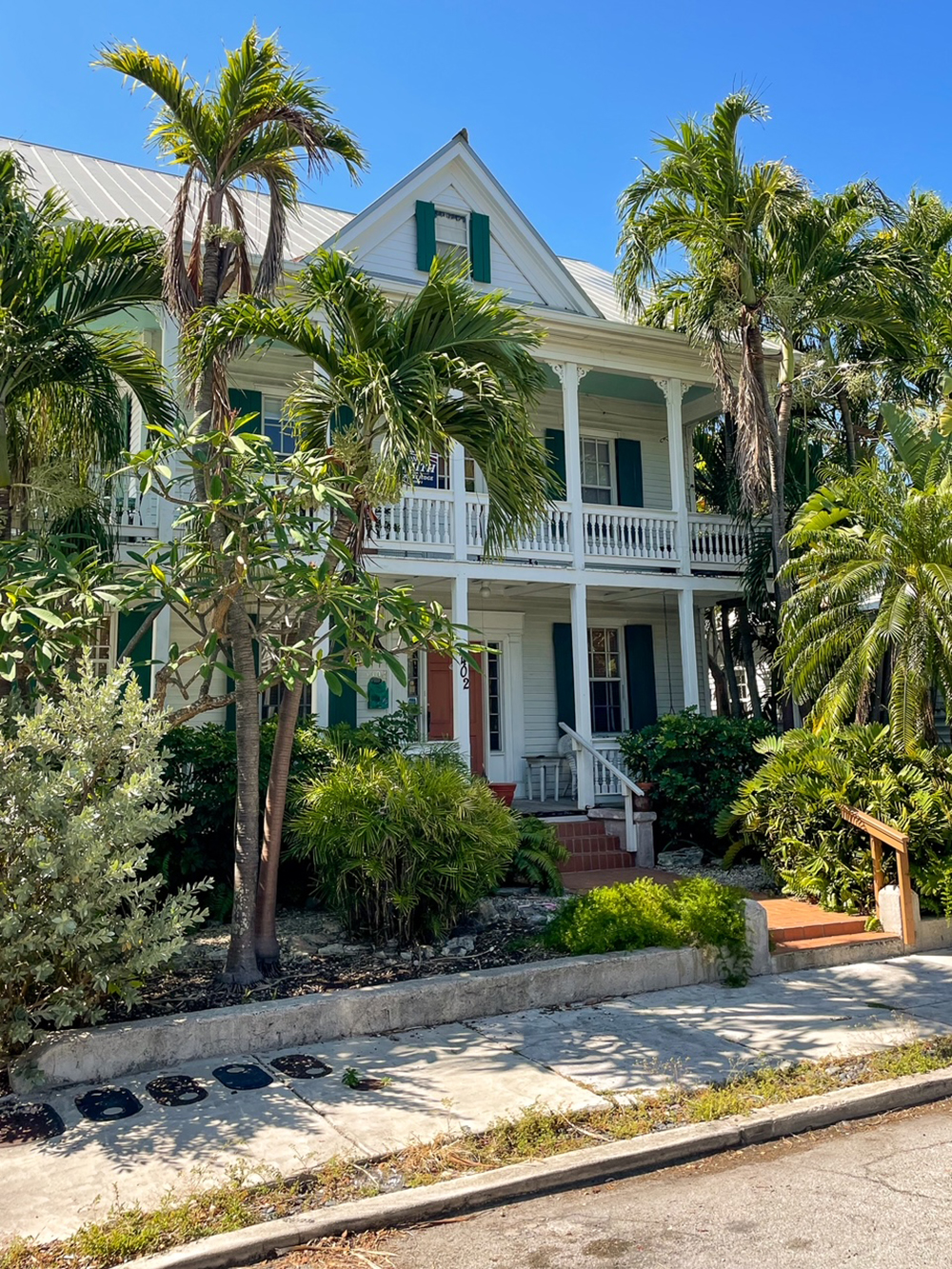 OIRF seeks to improve its tours each year providing for a seamless process for processing ticket sales, signing up docents for the tours, and the collection of participants for its Customer Relations Management system enabling the foundation to keep its members and visitors informed of what's happening at the foundation. Home Tours start on December 28th and 29th and run once a month through March 17th and 18th, 2023. For more information or tickets visit OIRF.org.
Celebrating 61 Years of Preserving and Promoting
Key West Architecture, History, & Culture