Authors Speak Series on 'Race in America'
By: Press Release
|
01/03/2023
|
Mixed Arts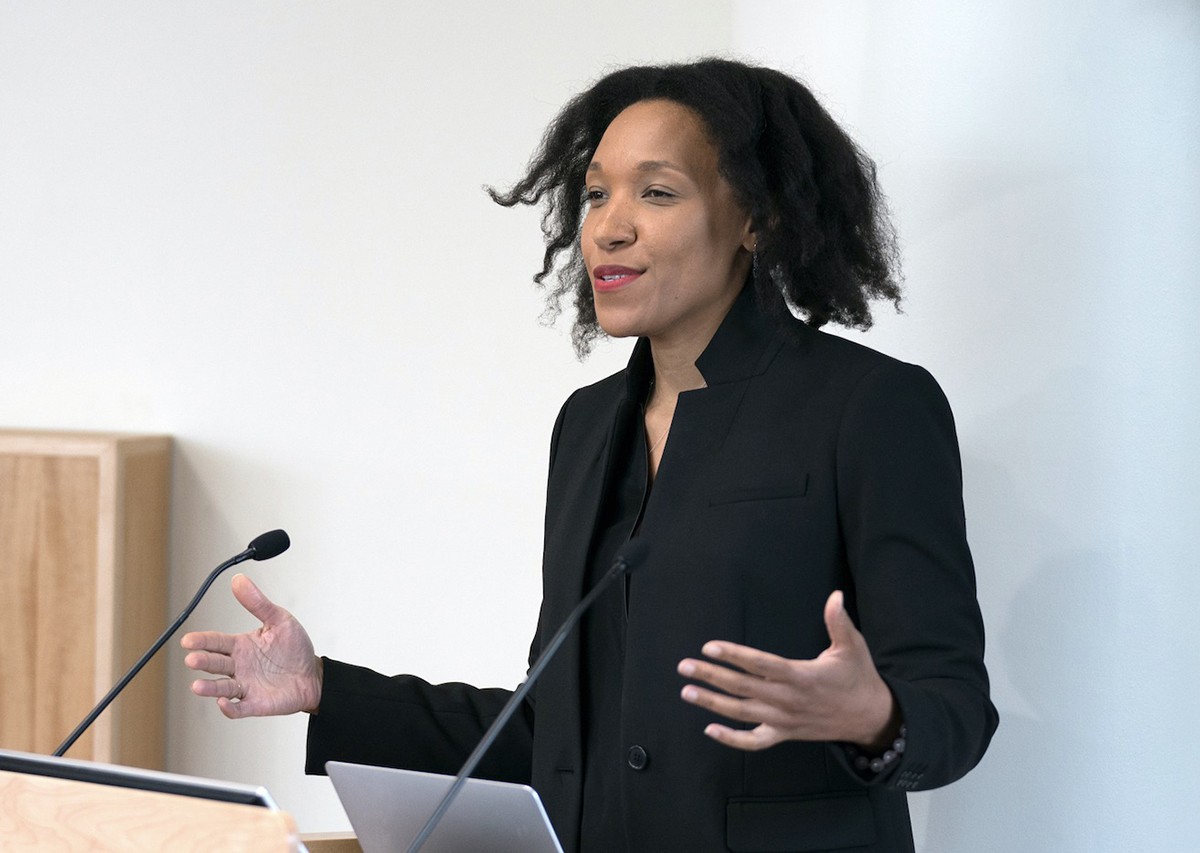 In an effort to celebrate and promote black cultural awareness, three of the most respected nonprofit organizations in Delray Beach are again collaborating to present Authors Speak Series 2023, according to Charlene Farrington, Director of Spady Cultural Heritage Museum; Marjorie Waldo, President & CEO of Arts Garage; and Renee Jadusingh, Executive Director of the Community Redevelopment Agency of Delray Beach.
The timely topic of this "free to see" series is The Impact of Race on American Society, offering "interesting and enlightening conversations with three writers who have cultivated a perspective on black cultural awareness through their research and personal experiences."
"Making a difference in the lives of others can be as simple as being aware of your differences and being able to talk from a compassionate perspective," says Farrington, while Waldo declares, "Arts Garage is proud to continue our third year of collaboration with the CRA and the Spady Museum. Authors Speak is one of the most community events that we produce."
Jadusingh agrees: "There are many conditions that lead to the development and spread of slum and blight, including lack of understanding of the needs of others. Through this series, we hope to share information about the Delray Beach CRAs projects and programs, while shedding light on what others in our community may be experiencing."
Dr. Jasmine Cobb
New Growth: The Art & Texture of Black Hair
Thursday, February 23 at 6:00 pm
Bio: Jasmine Nichole Cobb is a Professor of African & African American Studies and of Art, Art History, and Visual Studies at Duke University, as well as a co-director of the "From Slavery to Freedom" (FS2F) Franklin Humanities Lab. A scholar of black cultural production and visual representation, Cobb is the author of two monographs, Picture Freedom: Remaking Black Visuality in the Early Nineteenth Century (NYUP 2015) and New Growth: The Art and Texture of Black Hair (Duke UP 2022). She is the editor for African American Literature in Transition, 1800-1830 (Cambridge UP 2021) and she has written essays for Public Culture, MELUS: Multi-Ethnic Literature of the United States, and American Literary History. Her third monograph in progress, The Pictorial Life of Harriet Tubman, offers a visual history of the abolitionist, from the middle nineteenth century through the present, including the persistence of the abolitionist's image in contemporary art and popular culture.
Book: New Growth: The Art & Texture of Black Hair
From Frederick Douglass to Angela Davis, "natural hair" has been associated with the Black freedom struggle. In New Growth Jasmine Nichole Cobb traces the history of Afro-textured coiffure, exploring it as a visual material through which to reimagine the sensual experience of Blackness. Through close readings of slave narratives, scrapbooks, travel illustration, documentary film, and photography, as well as collage, craft, and sculpture, from the nineteenth century to the present, Cobb shows how the radical distinctions ascribed to people of African descent become simultaneously visible and tactile. Whether examining Soul Train's and Ebony's promotion of the Afro hairstyle alongside cosmetics or how artists such as Alison Saar and Lorna Simpson underscore the construction of Blackness through the representation of hair, Cobb foregrounds the inseparability of Black hair's look and feel. Demonstrating that Blackness is palpable through appearance and feeling, Cobb reveals the various ways that people of African descent forge new relationships to the body, public space, and visual culture through the embrace of Black Hair.
FREE REGISTRATION: https://bit.ly/AuthorsSpeakFebruary
Dr. Traci Baxley
Social Justice Parenting
Thursday, April 27 at 6:00 pm
Bio: Dr. Traci Baxley is an author, professor, DEIB consultant, parenting coach, speaker, mother to five children. She is the creator of Social Justice Parenting™ and the author of Social Justice Parenting: How to Raise Compassionate, Anti-Racist, Justice-minded Kids in an Unjust World. As an educator for over 30 years, with degrees in child development, elementary education, and curriculum and instruction, she specializes in diversity and inclusion, racial identity, critical literacy, anti-bias curriculum, and social justice education.
Book: Social Justice Parenting
In Social Justice Parenting, Dr. Traci Baxley—a professor of education who has spent 30 years teaching diversity and inclusion—will offer the essential guidance and curriculum parents have been searching for. Dr. Baxley, a mother of five herself, suggests that parenting is a form of activism, and encourages parents to acknowledge their influence in developing compassionate, socially conscious kids. Importantly, Dr. Baxley also guides parents to do the work of recognizing and reconciling their own biases. So often, she suggests, parents make choices based on what's best for their children, versus what's best for all children in their community. Dr. Baxley helps readers take inventory of their actions and beliefs, develop self-awareness and accountability, and become role models. Poised to become essential reading for all parents committed to social change, Social Justice Parenting will offer parents everywhere the opportunity to nurture a future generation of humane, compassionate individuals.
FREE REGISTRATION: https://bit.ly/AuthorsSpeakApril
Dr. Marquis Bey
Black Trans Feminism
Thursday, June 15 at 6:00 pm
Bio: Dr. Marquis Bey is a professor of African American Studies, Gender and Sexuality Studies, and English at Northwestern University. Their work focuses on black feminism, transgender and nonbinary identities, abolition, and philosophy. Most recently the author of two books—Black Trans Feminism and Cistem Failure: Essays on Blackness and Cisgender (Duke University Press, 2022)—they continue to work at the intersections of race, gender, and radical politics.
Book: Black Trans Feminism
Black Trans Feminism retools what we mean by blackness, transness, and feminism. No longer simply identities that people are, Bey thinks about these terms as ways of being in other words, blackness, transness, and feminism are politics, they are things one does—radically, subversively. Black Trans Feminism, then, is a book that asks readers to think about what is possible when blackness, transness, and feminism mean radical change instead of simply who or what someone is.
FREE REGISTRATION: https://bit.ly/AuthorsSpeakJune