10 Best Cultural Things to do in Palm Beach
By: Brandi Marcene
|
05/31/2022
|
Culinary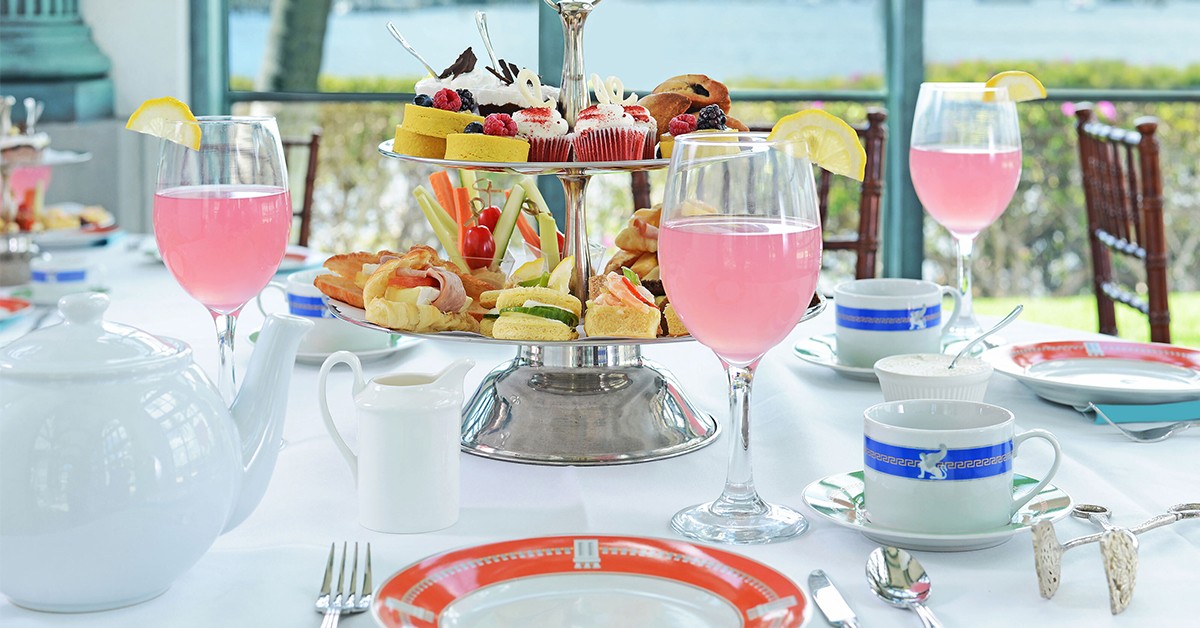 Though Palm Beach is known for its legendary resorts, mesmerizing natural scenery, historic landmarks, and exquisite mansions, it also has a rich culture. There are many destinations in Palm Beach that you can visit to better understand their culture and traditions. So, if you want to learn about the city's culture and how it developed, you need to visit some historical places. Here's where you can go to learn more about Palm Beach's cultural scene.
If you are on a vacation trip to Balm Beach, you can't leave without making a stop at the Flagler Museum. It's a massive, well-constructed, and exceptionally beautiful mansion. A visit to this museum will cost you around $18, which is quite affordable. The building was completed in 1902, and it's now considered a National Historic Landmark.
This museum hosts numerous exhibitions and special programs, so touring this place itself is interesting and captivating. If you have an interest in art and history, you can enjoy observing fine art collections, original finishing, and exceptional decor. But most importantly, this place gives you a chance enjoy the exquisite High Tea service at the Cafe des Beaux-Arts. Served during "season" (December-May) the Gilded Age-themed tea service is around $50 and includes museum admission. The whole ambiance follows a historical theme. So, if you truly want to enjoy the cultural feel of Palm Beach, visit Flagler Museum for High Tea.
Ann Norton Sculpture Garden features historic home and exhibition galleries, nine monumental garden sculptures, and two acres of a tropical garden. Besides this, you can explore different models, armatures, and sculptures at the artist's studio. To be precise, there are 9 monumental garden sculptures, 100 works of art, and 250 species of rare cycads and tropical palms.
If you are a nature lover, then this place is perfect for you. Besides enjoying its trees and historical armatures, you will also fall for its appealing architecture. The place is the former residence of sculptor Ann Weaver Norton from 1905 to 1982, who was the widow of Ralph Hubbard Norton, but now it's property of the state.
3. Historic Homes Tour
Palm Beach is home to several historic homes that are centuries old. Sea Gull Cottage is the oldest home in Palm Beach and was built in 1886. If you get a chance to visit this place, you can check out some old architecture, historic decor, and art pieces. Besides that, you can also pay a visit to the Belford House, Bingham Blossom House, and Dixie Court Hotel.
The best part is that these historic homes are open to the public. You'll find these in both north and West Palm Beach, making it easier for you to visit whichever is closer.
Norton Museum, which is spread over 122,500 sq feet of land, is owned by a board of trustees. This museum was opened to the public in 2003, and it has left visitors amazed since then. If you are planning to visit the museum, keep in mind that you will need at least half a day to explore the entire museum.
Norton Museum's permanent collection comprises more than 8,200 works. The work belongs to five different categories like American, European, Contemporary, Chinese, and photography. You can observe some masterpieces like Jackson Pollock's Night Mist and Stuart Davis's New York Mural. Visitors can also participate in different programs and exhibitions. And if you feel hungry while looking at the fantastic artwork, you can enjoy lunch and dinner at the Norton Museum Restaurant. While leaving, you can pick up a souvenir from the store - a good way to remember your exciting visit.
If you love learning about the local wildlife, then make sure to dedicate one day of your trip to Palm Beach to the Lion Country Safari. The scenic nature views are captivating and will leave you in awe. Not to mention, the safari is spread over 600 acres of land, which will require you to take out an entire day to explore the entire safari. You can spot animals at every turn, as it's home to around 900 animals of different species.
Since it's a cage-less zoo and a drive-through park, you'll be riding a fully-closed vehicle to observe the animals and scenery. You can take your own car to drive through the Lion Country Safari, but if you don't have one, you can ride the safari van with your friends and family. You'll get a chance to see lions, elephants, hippos, and lots of other rare, endangered, and unique species, which makes it a great experience for children.
Want to learn about the Palm Beach music scene by going to a favorite spot among the locals? In that case, Arts Garage hosts exciting musical programs and concerts. Here, you can listen to musicians and artists belonging to different genres. Whether you love jazz or rock, you're sure to come across an event that will make your trip to Palm Beach memorable.
This place is also home to a gallery where you can find different art pieces depicting the culture and traditions of Palm Beach. You can find the work of both local and national artists in this gallery. In fact, many artists gained popularity after showing their exceptional art pieces at the exhibit.
Old School Square is the 5-acre site at the corner of Atlantic Avenue and Swinton Avenue. In case you're wondering, it's not a school. Rather, this place features a pavilion, field houses, theatre, a Cornell art museum, and creative arts school. Because of the theatre and pavilion, the school hosts a large number of events. The theatre hosts concerts and amazing shows to raise awareness on important issues but also to have fun.
The Cornell Art Museum was restored in 1913. This place allows you to look at innovative works of art by local artists. You will enjoy intriguing pieces of art as well as get to know about new styles and artists. The primary objective of museums is to provide artists a place to show off their work and inspire others.
If you are in the mood to go to the theatre, go for the Maltz Jupiter Theatre. This theatre regularly organizes dramas and programs that offer entertainment for all sorts of audiences. Whether you love romance, fiction, comedy, or crime, the theatre is popular for organizing various kinds of performances. The theatre only hosts quality performances, so you'll enjoy every bit of your time.
The place also won an award for the best regional theatre. It's popular across Florida and was made to revive theater performances in Jupiter. Maltz theatre started out in October 2001, but at that time, it had few volunteers. As time passed and its popularity increased, around 500 people joined the theatre as volunteers. Of course, you need to buy tickets before you enjoy a show. On the website, you can get information about the different shows and buy tickets as well.
The Society of the Four Arts is a destination where you can find drama, music, art, and literature. This place features Esther B.O'Keeffe Gallery Building, Dixon Education Building, The Children's Library, Four Arts King Library, and Four Arts Botanical Gardens. Each part of the facility is built for a different purpose: some host educational programs while others organize botanical exhibitions.
The building features impeccable architecture, while the programs are designed to engage a large audience. Society of Four Arts has hosted hundred of children's educational and cultural programs. You can also participate in film and concert programs if you are not interested in awareness and educational events.
When you're at Palm Beach, how can you forget to visit Sunset Polo Club? This international polo club in Palm Beach will give you the opportunity to see different polo champions in action. The games are exciting, engaging, and captivating. This polo club is also popular for hosting the most prestigious polo tournaments in the US. The club also invites popular teams to attract fans from around the globe.
Aside from all that, you can also enjoy a scrumptious brunch at the polo club. The Mallet Grille is a perfect place to satisfy your cravings after watching an exciting polo game. Also, the food is tremendously delicious. You can find different cuisines, drinks, and desserts. They also have some special food options that you need to taste for a memorable dining experience.
Bottom Line
Palm Beach is a great vacation spot with an impressive cultural scene featuring a variety of events and places. The best part of the city is that it has secured its historic landmarks and is spreading awareness about its culture. You can find its culture in its music, theatre, entertainment activities, and others. So if you're ready to give yourself a treat, check out the above-mentioned places.