19
Please sign in to like the event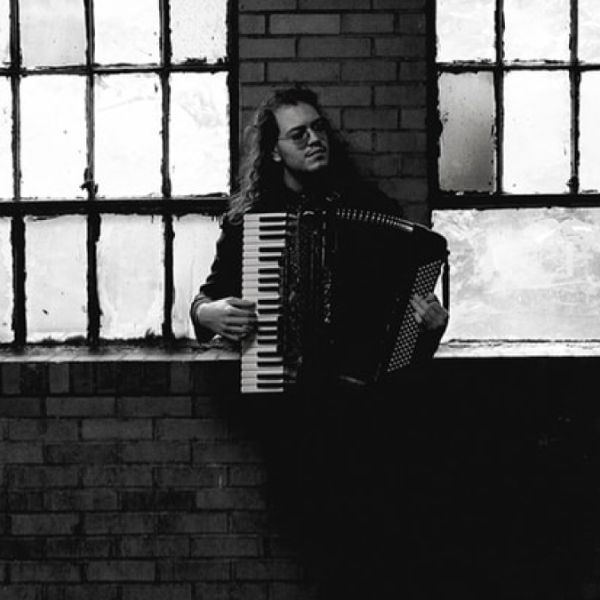 Visit Website
Buy Tickets Online
Facebook
Twitter
Tell a Friend About this Event!
Join Free for Exclusive Benefits!
Ben Rosenblum Trio: Jazz Near and Far
Sun 01/30/2022
Internationally-touring jazz pianist and accordionist Ben Rosenblum returns to the Arts Garage to perform an intimate and exciting concert of improvised instrumental music. The New York City-based multi-instrumentalist has been described as "mature beyond his years," (Sea of Tranquility), an "impressive talent" (All About Jazz), who "caresses [the music] with the reverence it merits" (Downbeat Magazine). Rosenblum combines his modern, melodic sensibility with his broad knowledge of a variety of musical lineages from the past one hundred years. An award-winning composer and arranger, Rosenblum also includes selections from his extensive catalog of original music. The trio never repeats the same program twice in a row – every evening is a unique experience shaped by the audience and the setting. Join the Ben Rosenblum Trio for an evening of new and familiar songs, and be a part of a concert that will never happen in the same way again.
Price $25 – $30
Time 7:00pm-8:30pm
Venue

Arts Garage

Address 94 NE 2nd Ave
Delray Beach, FL 33444 GET DIRECTIONS

Phone Number 561.450.6357