CultureOwl is a Multi-Channel Marketing Platform Dedicated to Arts, Culture & Entertainment.
A proprietary platform built by professional marketers, CultureOwl empowers arts groups, event organizers and brand partners to directly connect with a targeted audience. Our easy-to-navigate self-publishing website includes built-in SEO, analytics, digital ads, email marketing, and editorial coverage for maximum marketing impact.
Contact Us
For more information about marketing on the CultureOwl platform, please fill out the form below.
Self-Publishing
Platform
120K+ Registered Users
Mobile Website
Access
50% Mobile Traffic
Email Blasts
"Escoops"
60K+ Cultural Recipients
Social Media
100K+ Post Reach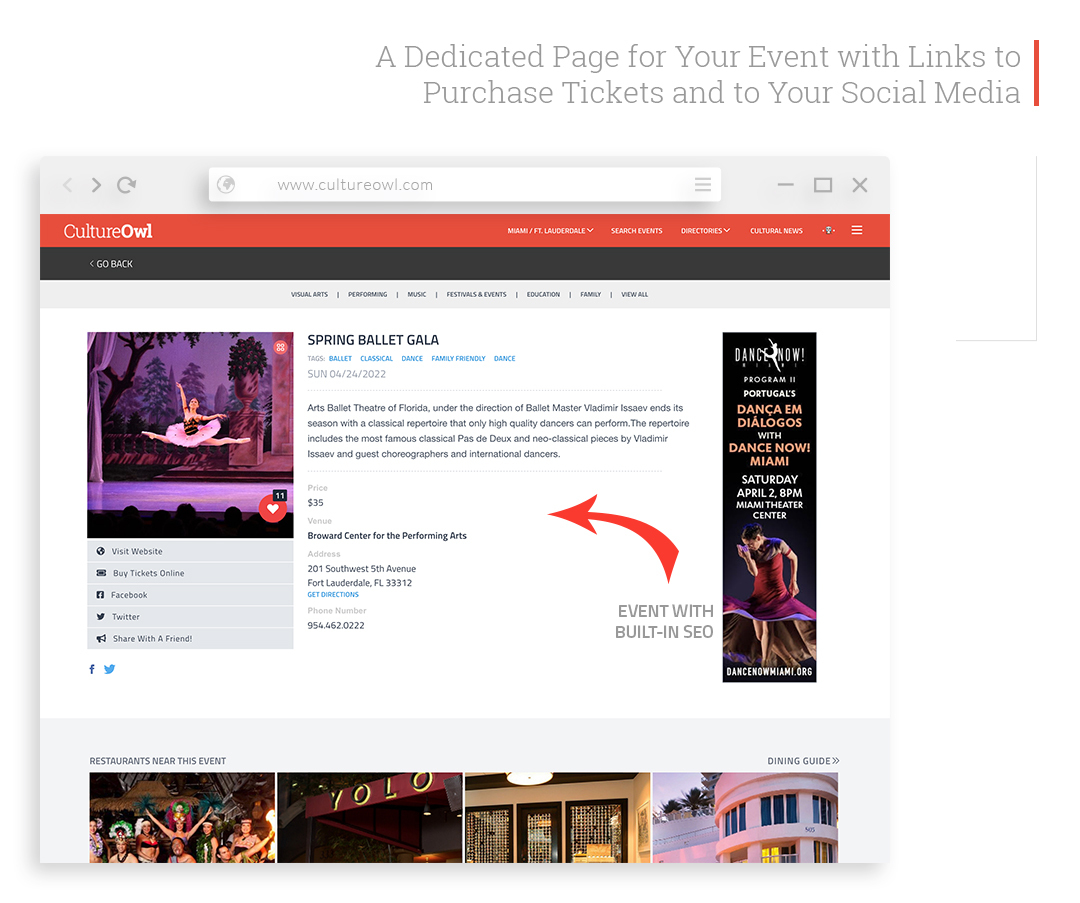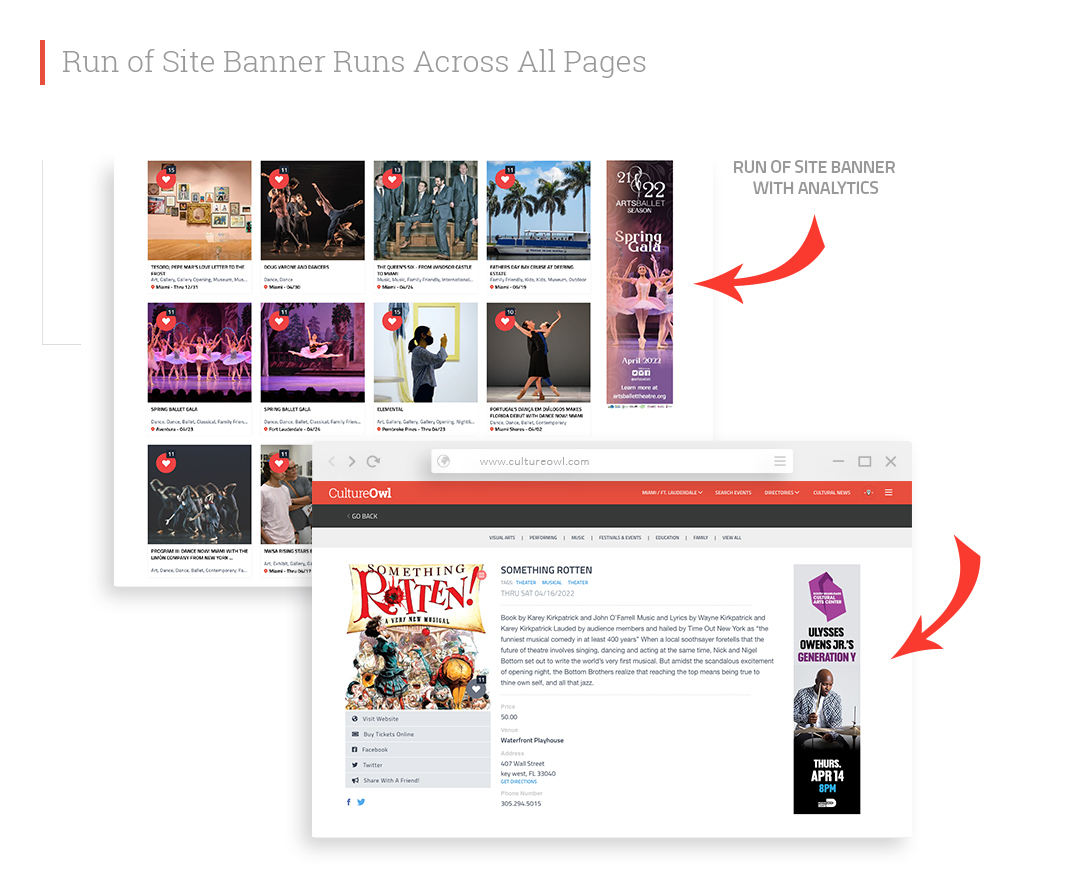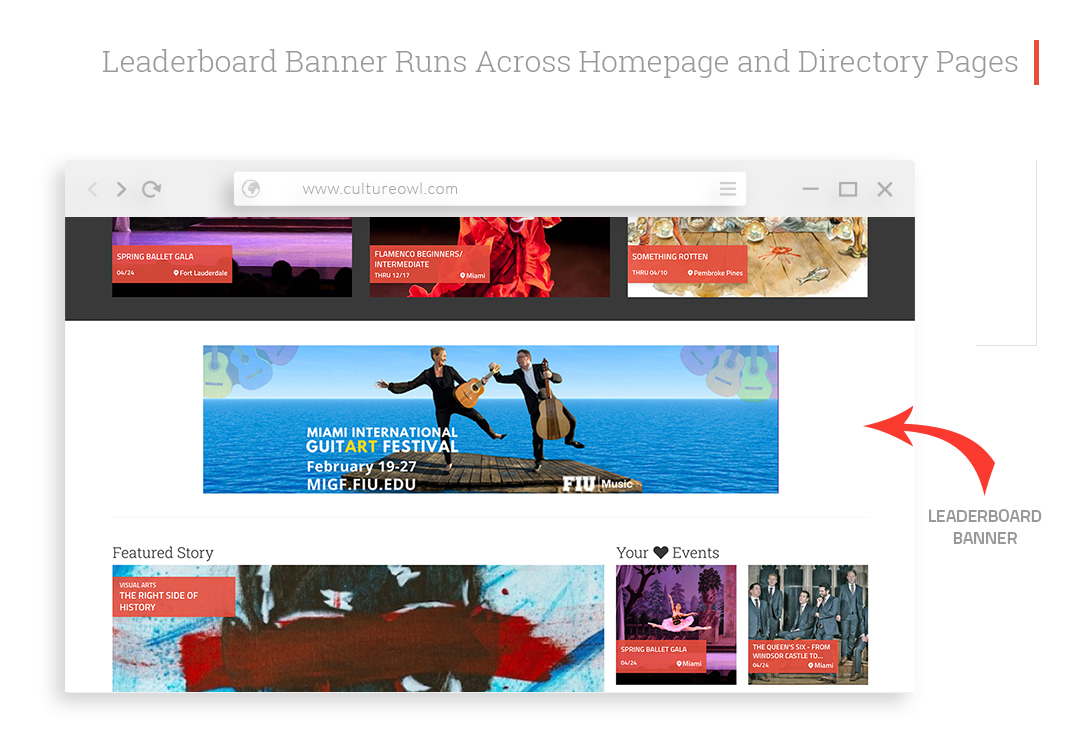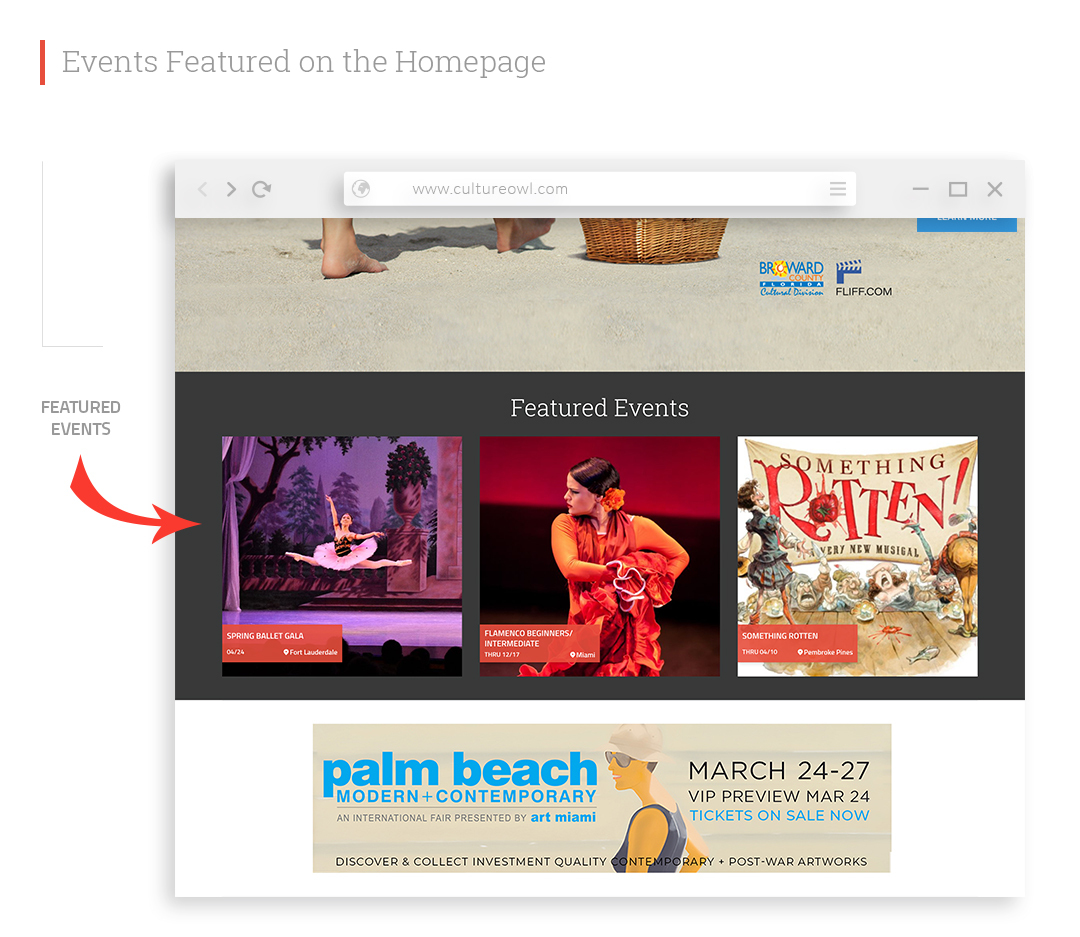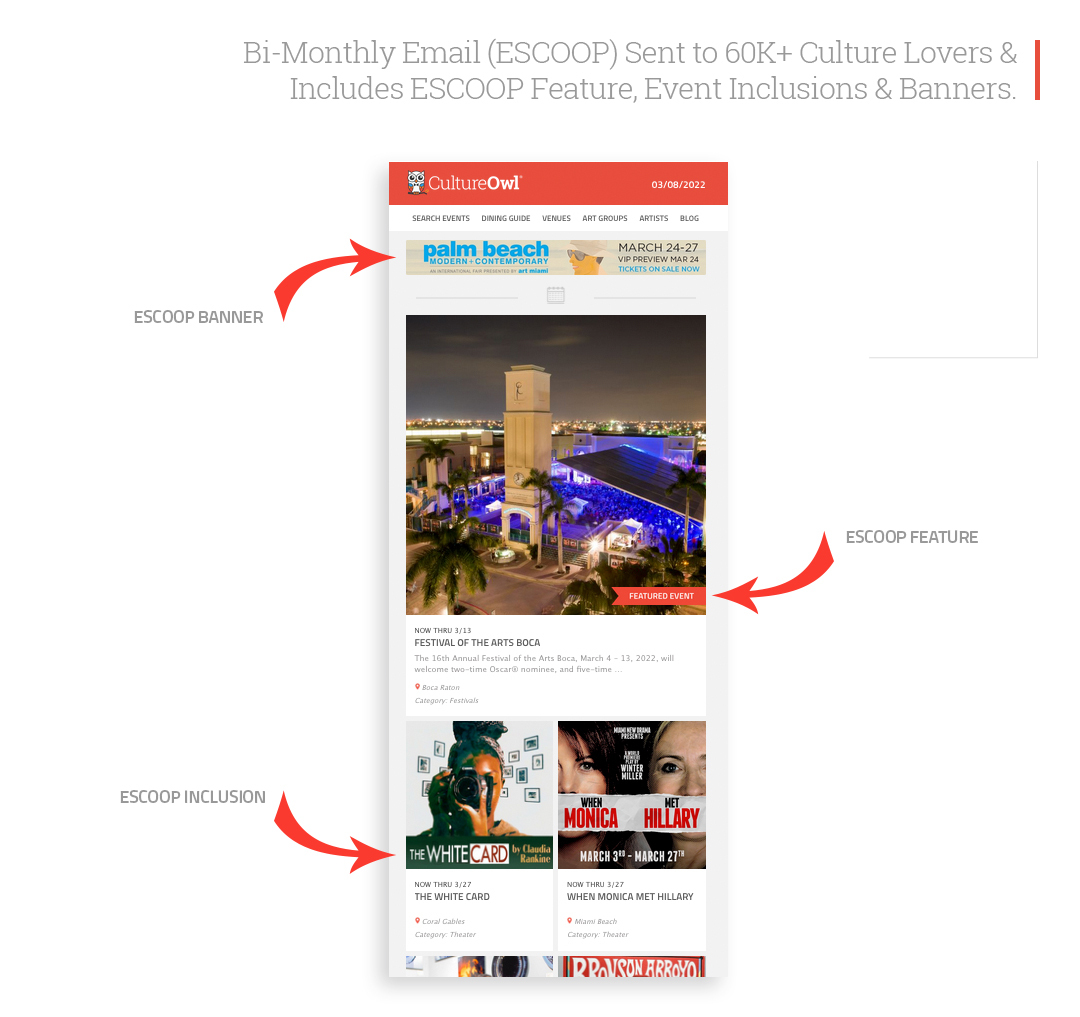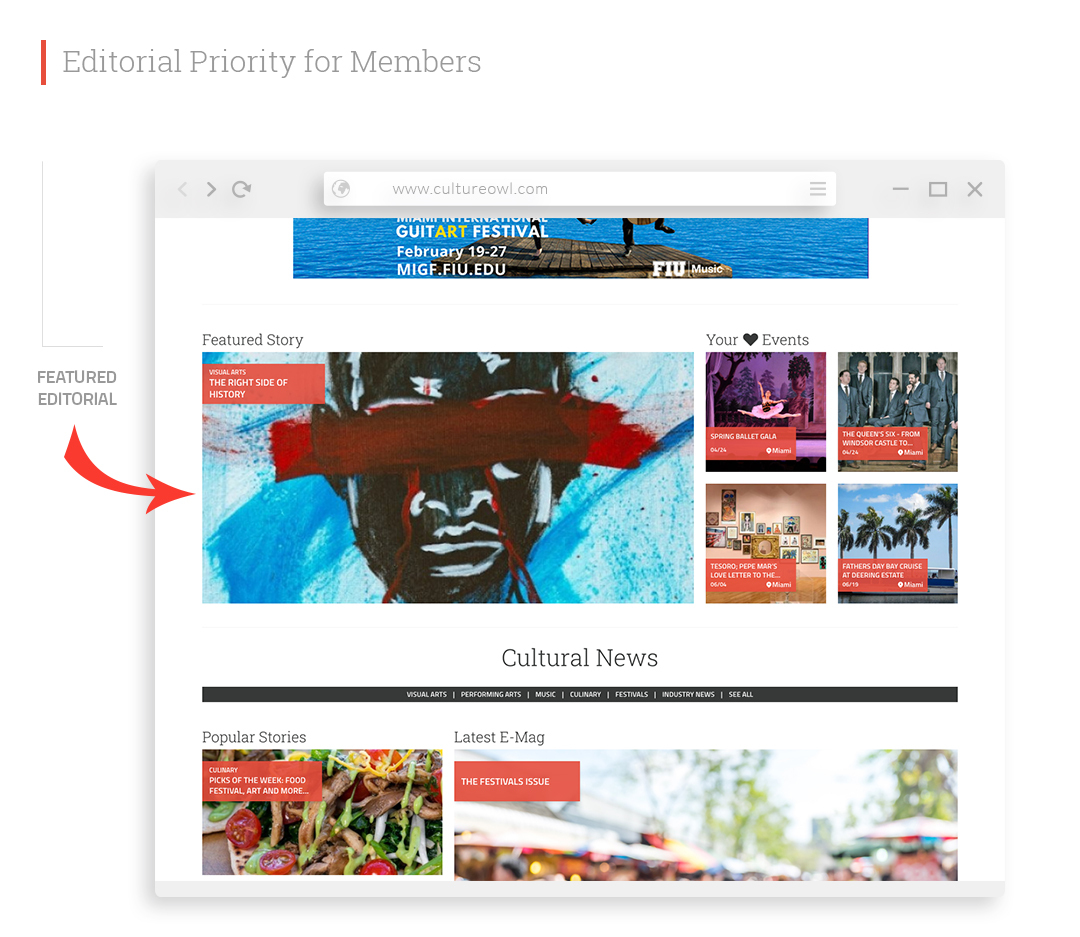 4 Markets & Counting

Expanding Nationwide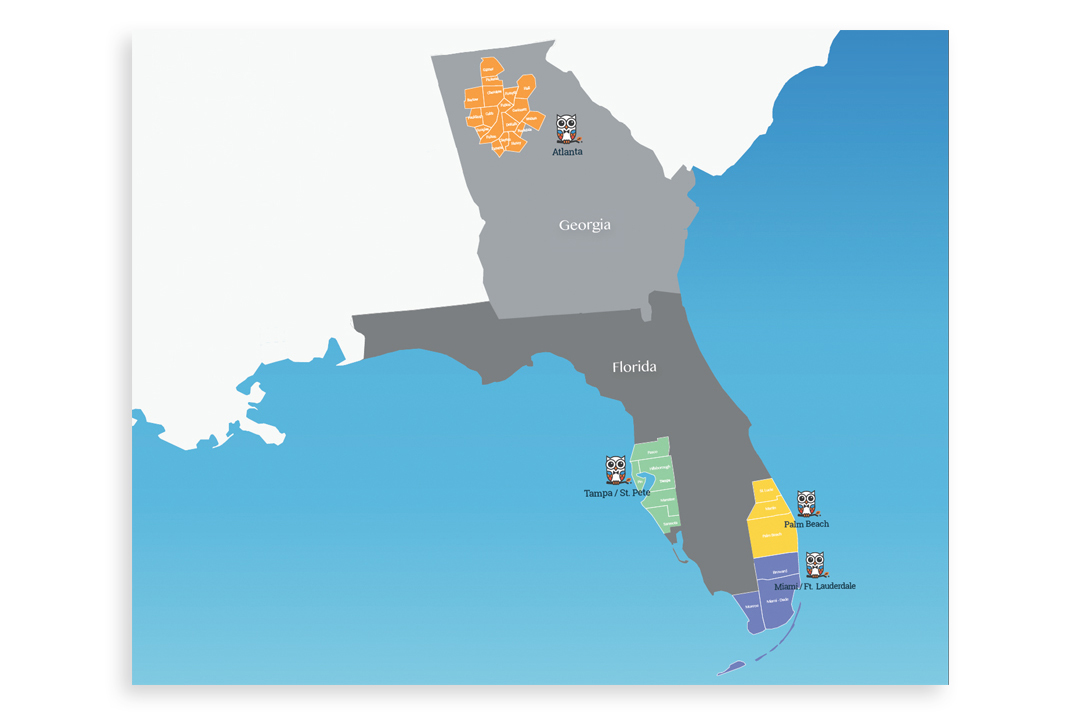 #VirtualCulture

Virtual Events Shown in all Markets.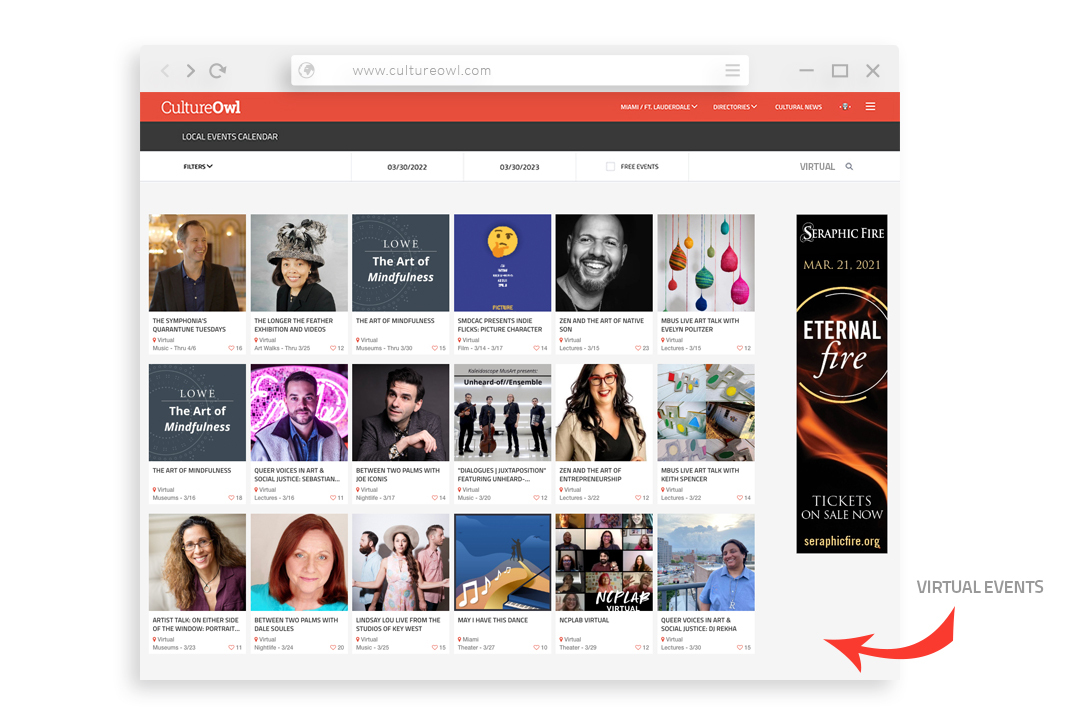 * escoop is an email blast that includes upcoming events sent by CultureOwl to its users. Members can schedule their own events to be included upon space availability.
Single event and custom packages are available. Please contact us for more information.