Artfest in the Pines 2022 NOW ACCEPTING ARTIST APPLICATIONS 🙌
By: Press Release
|
09/30/2022
|
Industry News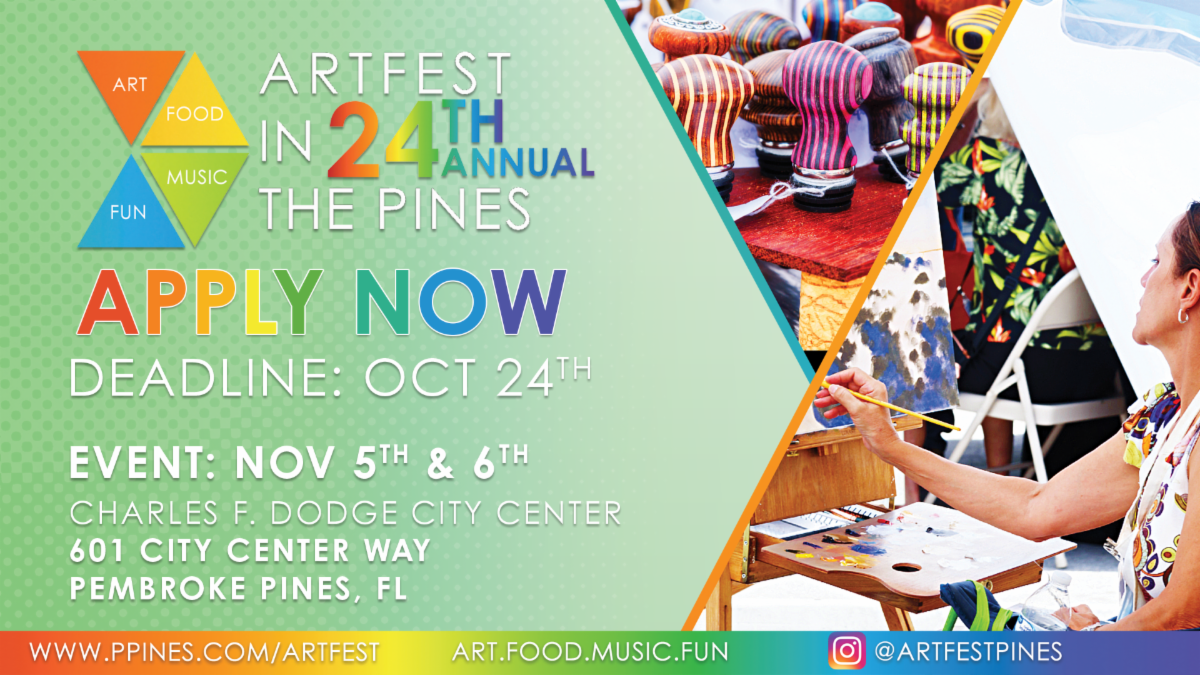 🗣
Calling All Artists
🗣
ArtFest in the Pines is now accepting applications!
The two-day art festival will feature a multitude of unique works of art in categories such as Jewelry, Drawing, Craft, Mixed Media, Digital Art, Painting (watercolor, oil, acrylic), Wood, Glass, Fine Handcrafts, Photography, and Three-Dimensional Sculpture. Artists who desire to participate in ArtFest in the Pines and show off their creative works of art can apply.
Artists must be 18 or older. Applications close on October 24, 2022.
Application Fee
$50.00
Festival Dates
Nov 5-6, 2022
Location
Charles F. Dodge City Center
601 City Center Way
Pembroke Pines, FL 33025
Application Deadline
October 24, 2022
Awards/Cash Prizes
$1,000 for Best in Show Winner
$350 for Best in each Category