15
Please sign in to like the event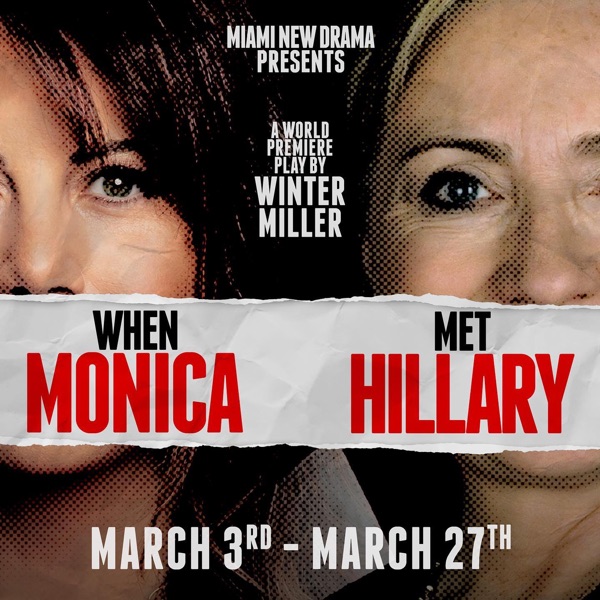 Visit Website
Buy Tickets Online
Facebook
Twitter
Tell a Friend About this Event!
Join Free for Exclusive Benefits!
When Monica Met Hillary
Thru Sun 03/27/2022
Girl meets boss. Girl falls for boss. Girl loses everything. A First Lady breaks the glass ceiling...only to find another. Monica and Hillary have never met. Until now. It's 1995. Monica Lewinsky is 22, an Intern at the White House and has a crush on the President of the United States. It's 1996. Huma Abedin is 19 and an Intern at the White House. She has a plan to break the glass ceiling with the First Lady of the United States.You think you know the story. After all, you did hear it from the media, the news, the tabloids…but you might come to realize you don't know it at all. This story is about mothers and daughters, ambitious politicians who are devoted wives, and, yes, the men…but they don't have a say in how this story ends. Monica and Hillary have never met, never spoken to each other; but what if, three decades, they did meet? A world-premiere play written by Winter Miller (The Public Theater's In Darfur) and directed by Margot Bordelon (Playwrights Horizons' Wives).
Price Starting at $45
Venue

Colony Theatre

Address 1040 Lincoln Road
Miami Beach, FL 33139 GET DIRECTIONS

Phone Number 305.674.1040